News from across the Commonwealth
Farm Show tells 'Pennsylvania's story'
Estimates are that more than a half million people visited the 2019 Pennsylvania Farm Show, held Jan. 5-12 in Harrisburg. The theme of the 103rd show was "Inspiring Pennsylvania's Story," highlighting the past, present and future of the agriculture industry. Agriculture has a $135.7 billion impact on the state's economy annually.
Gov. Tom Wolf opened the show on Jan. 5, recognizing the nearly 580,000 Pennsylvanians who work in the agriculture industry and reinforcing his administration's commitment to building an agriculture industry in which everyone has a chance to succeed.
State Agriculture Secretary Russell Redding, a member of Gettysburg-based Adams Electric Cooperative, also spoke at the opening ceremony. Later in the week, he helped unveil a new plan to help increase environmental sustainability, economic benefits, public health, and soil and water quality by promoting innovative farming practices in the part of Pennsylvania that drains into the Chesapeake Bay.
Based on a count of paid cars parked, average attendance was up over 2018 counts on seven days of the eight-day event. The throngs of visitors were apparently hungry as well, as some of the food court vendors reported record sales, including: Pennsylvania Apple Growers Association, 180 bushels of apples and 3,000 pints of cider; Pennsylvania Dairymen's Association, 21,000 gallons of ice cream for milk shakes and ice cream cones, and 3.25 tons of mozzarella cheese for cheese cubes; Pennsylvania Beekeepers Association, 600 gallons of honey ice cream and more than 7,500 pounds of honey; and Pennsylvania Co-operative Potato Growers, six tons of baking potatoes, 12 tons of French fries, and 24,000 potato donuts.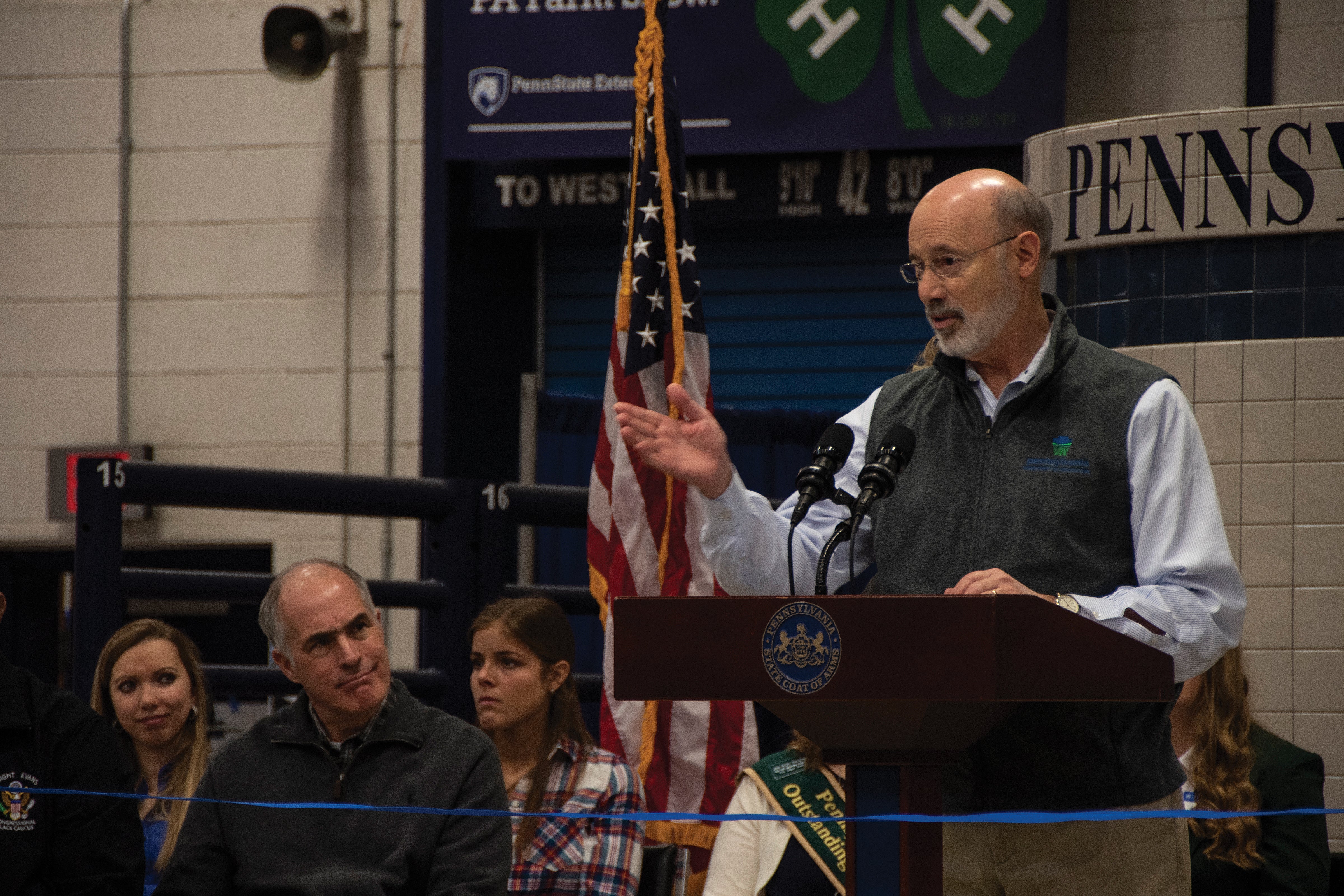 Rapp makes Lyme disease treatment insurance coverage a priority
Cooperative state Rep. Kathy Rapp, the Republican chair of the state House Health Committee from Warren County, has announced she is making legislation requiring health insurers to cover treatment plans for Lyme disease and related tick-borne illnesses a priority in the current legislative session. Lyme disease is a bacterial infection transmitted primarily by ticks that poses a serious threat to the quality of life of many state residents.
"It is no secret that Pennsylvania has ranked highest in the nation for the number of confirmed cases of Lyme disease for more than six years now," Rapp says. "We need to do a better job at the state level to ensure that every patient diagnosed with Lyme disease and other related tick-borne diseases has access and insurance coverage for available and emerging diagnostics and treatment options."
For more information on Lyme disease and other tick-borne diseases in Pennsylvania, visit the Pennsylvania Department of Health at health.pa.gov.
National Climate Assessment has bad news for rural culture, economy
The 2018 National Climate Assessment, which summarizes the impacts of climate change in the United States, says rural communities face clear economic and environmental risks from a changing climate. The report is part of a process established by the Global Change Research Act of 1990, which mandates the U.S. Global Change Research Program deliver a report to Congress no less than every four years.
According to the report, compiled by a team of more than 300 scientists and researchers, some of the backbones of rural America, such as timber, agriculture, tourism, ranching, hunting, fishing, and winter sports, could see major disruptions from climate change.
"Rural America's importance to the country's economic and social well-being is disproportionate to its population, as rural areas provide natural resources that much of the rest of the United States depends on for food, energy, water, forests, recreation, national character, and quality of life," the report stated.
Among likely changes, according to the report, are increasing volatility in agricultural commodity markets, shifting plant and animal ranges, increasing intensity and number of droughts and floods, increasing size and number of wildfires, and increasing number of diseases and pests in forested areas.