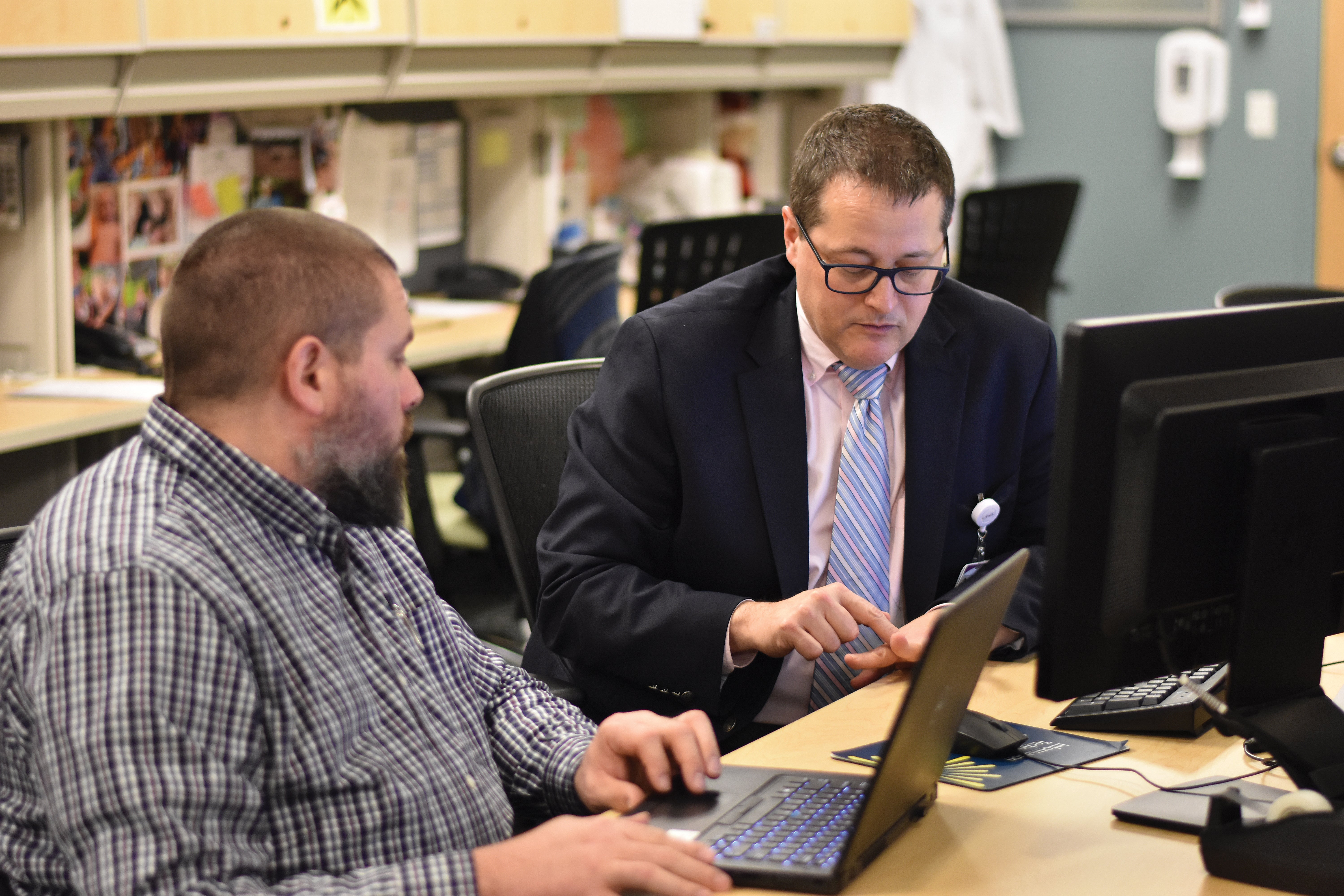 Calling all doctors
Bringing health care providers to rural areas
By Michael T. Crawford
Associate Editor
The call to medicine — to do good or to do no harm — has become as expensive as it is noble. Medical school tuitions, books and fees have not been spared the rising costs seen in any other discipline. Like other disciplines, financial incentives exist to ease the financial burden — some of which are exclusive to those hoping to serve rural areas.
An American Association of Medical Colleges study published in the Journal of the American Board of Family Medicine in 2016 reports 58 percent of graduating family medicine residents have more than $150,000 in educational debt and 26 percent have more than $250,000. According to the study, these levels of debt are contributing to a dire shortage of primary care physicians.
Dr. Morgan Rogers, a third-year resident at UPMC Susquehanna who grew up in Williamsport, Pa., says doctors choose family medicine for the service, not the money, but paying thousands of dollars a month in student loans would have deterred her from her chosen specialty.
"A family medicine physician is the best suited to go into a rural area if there are no other physicians," says Rogers, who receives aid and loan repayment from UPMC Susquehanna. "I went to private medical school, and I was an in-state resident. Our tuition was $54,000 a year for all four years, plus living expenses. For somebody to choose family medicine with that amount of loan debt at our current reimbursement rate, it's not worth it."
Shortage areas
Across the country, nearly every kind of medical provider is in short supply, but some are in such dire need that they are referred to as Health Professional Shortage Areas (HPSA). The Health Resources & Services Administration scores HPSAs on a scale of 0-25, with higher scores meaning greater need.
To draw health care providers to these HPSAs, and encourage specialization in family medicine, the National Health Service Corps offers federally funded scholarships to health care providers to cover the cost of their education.
"They'll pay for their tuition, books and everything like that while they're in medical school," says Dr. Bradley Miller, administrative director of the Williamsport Family Medicine Residency at UPMC Susquehanna. "Not every specialty can get them — they're mostly geared toward primary care, which is our greatest need in rural areas. They are required then to work in an underserved area after they finish their residency program in primary care."
After completing their residency requirements, doctors receiving the scholarships will need to serve in an area with a HPSA score, generally in the high teens or greater, according to Miller. Unfortunately for many parts of Pennsylvania — which typically have HPSA scores in the low- to mid-teens — these requirements for scholarships can force doctors completing their residency requirements within the Commonwealth to look outside the state for employment to meet their scholarship conditions.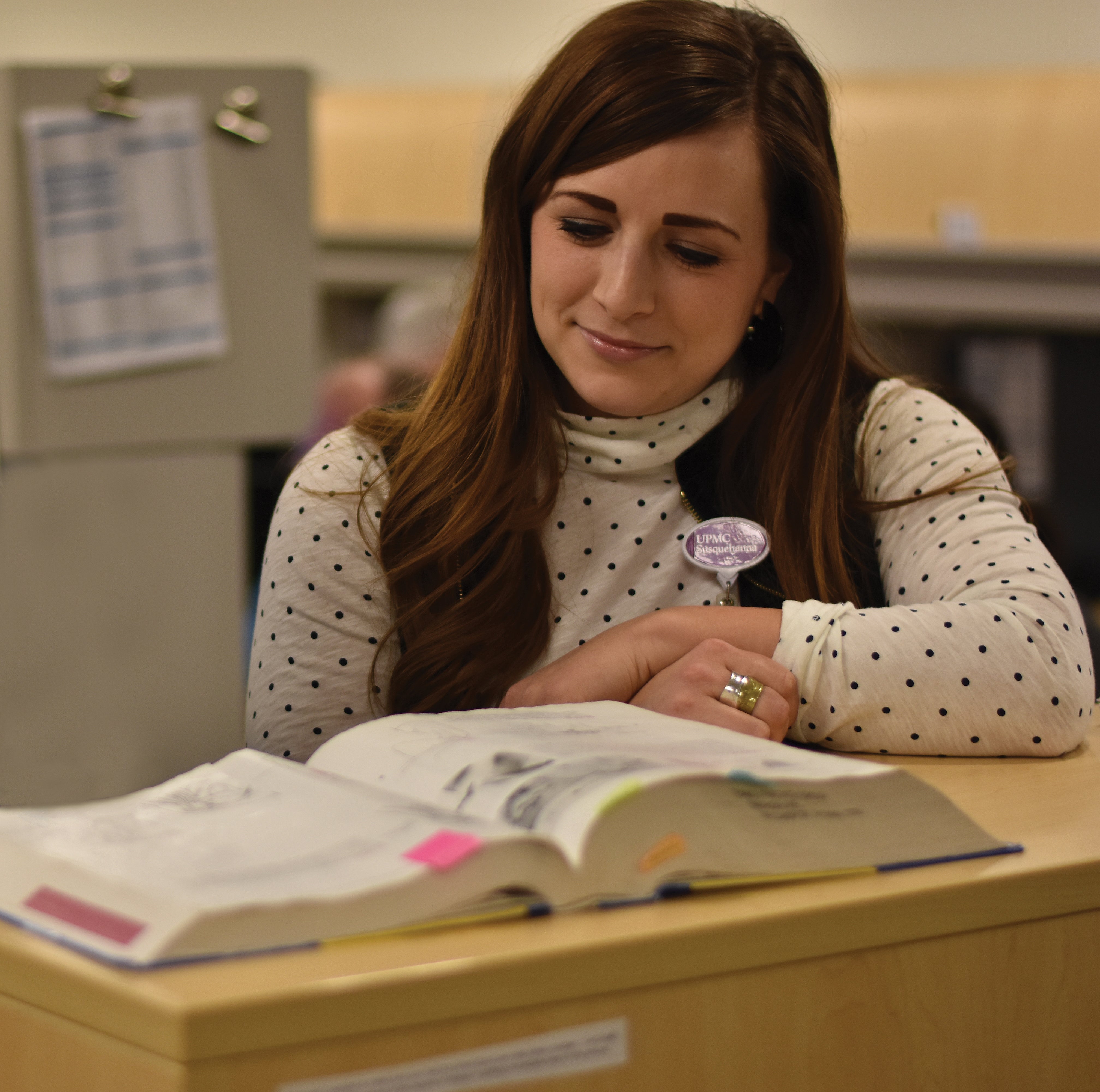 "I'll be working in rural South Carolina after I graduate at the end of June," says Dr. Daniel Conner, a resident at UPMC Susquehanna who grew up in rural Pennsylvania. "I looked at a lot of places — pretty much all over the country. I was very interested in a position in Tioga County with a small group there, but unfortunately the HPSA scores are not high enough really anywhere that seemed to be a viable option for me."
Other avenues
For students unable to earn scholarships, both the state and the federal government offer loan repayment programs to providers who agree to practice in underserved areas. And — good news for rural Pennsylvania — the HPSA score requirements are much lower, Miller says.
"On the local level, a lot of hospital systems and physician groups will also offer their own type of loan repayment," adds Miller, who grew up on REA Energy Cooperative lines. "For instance, a resident graduates from the family medicine residency program and wants to work in … Tioga County, for instance. There are incentives — not only is the salary a bit higher, there are some payback incentives where they give you a lump sum right out of the gate and you work for three to five years."
But whether a student is taking a scholarship or a loan repayment, if they don't commit to their service, they'll be paying that money back.
"If you don't stay, then you have to pay them off, with interest," Miller warns. "That's the way all of them are, even the federally qualified ones."
Footing the bill for a medical degree, or at least paying off the associated student loans, is no small boon, but it's ultimately a short-term draw, not a long-term anchor, for some medical practitioners.
"The perception — that at least young trainees have — about rural areas is that they don't have a lot of the glitz and glamour, restaurants and all that kind of stuff to fulfill their needs for cultural experiences," Miller recalls of surveyed applicants who decided against rural practices. "It takes a lot to convince people to move to rural areas unless they themselves grew up in a similar area with similar resources."
Selling the region
It's why hospitals are trying not to limit themselves to dollars and cents when selling prospective health care professionals on rural Pennsylvania.
"We try to promote the region," explains Andrew Rush, CEO for Somerset Hospital and Somerset Health Services, Inc. "In our area … we have a lot of outdoor activities, so we promote the hiking, biking, two ski resorts, multiple lakes within a reasonable distance, so sometimes that's attractive to a physician and his or her spouse and family members. We promote the cost of living, less traffic — some of those things to put in their mind as they make a decision."
A 2015 Mayo Clinic study showed more than 54 percent of physicians show signs of professional burnout, often tied to work-life balance. In these cases, the most valuable recruitment tool turns out to be the staff hospitals already have.
"We promote our existing medical staff, which we're very proud of," Rush boasts. "We have physicians who have been here 35 years ... I think that in itself speaks highly of our region, highly of the organization, that they've been able to have a good work-life balance here in Somerset."