Connecting care
Lack of broadband creates rural health care issue
By Michael T. Crawford
Associate Editor
When the lights came on, it revolutionized life in rural Pennsylvania. When the internet came on, well, it wasn't as electrifying as everyone had hoped. And as access to the internet in urban and suburban parts of the Commonwealth grows faster and more affordable, the contrast between rural areas and the rest of the state becomes increasingly apparent. When it comes to the health care field, that contrast is especially alarming.
"We can't recruit a neurologist, cardiologist, urologist … I'm the first pulmonologist who has ever lived in Huntingdon County," says Dr. Robert Gillio of his rural area. "When we live in Huntingdon, it's like going back decades."
Gillio is the medical director for Population Health and Clinical Innovations at J.C. Blair Memorial Health System in Huntingdon. He considers the lack of access to broadband services to be a life-threatening barrier to entry for medical professionals.
According to the Federal Communications Commission (FCC), 800,000 Pennsylvanians lack access to high-speed broadband internet. However, preliminary results from a Penn State University study, scheduled to be completed in April, suggest the number could even be in the millions. The issue has prompted medical professionals and lawmakers to push for broadband solutions, particularly for rural Pennsylvania.
"A lot of people have asked, 'Is this about getting folks in rural parts of Pennsylvania on Facebook and watching Netflix?'" says state Sen. Kristin Phillips-Hill (R-York), an appointee to the FCC Intergovernmental Advisory Committee who represents territory served by Gettysburg-based Adams Electric Cooperative. "But having internet access really affects … your ability to access medical care."
And, indeed, if someone in rural Pennsylvania needs a specialty doctor, they often have to devote an entire day to their appointment just for travel.
"I grew up in this area, so I was used to a routine child care visit taking all day," recalls Dr. Andrea Heller, a member of Mansfield-based Tri-County Rural Electric Cooperative (REC). "You have to take time out of school, drive an hour and 15 minutes, wait at the doctor's office, be seen, drive an hour and 15 minutes back. Shoot, by the time you get home, school's over."
Heller, medical director for home health, palliative care, and hospice at UPMC Cole in Coudersport, completed her residency in family medicine and fellowship in palliative care and hospice in Akron, Ohio. Over the course of 15 years, she became accustomed to having medicine at her, and her patients', fingertips.
"It wasn't at all uncommon to see a patient in my office for palliative care, then coordinate same-day visits for cardiology, surgery or other departments depending on the need," she says. "Access to providers was seamless because we were all on the same campus. It's a lot more difficult here (in Coudersport) being that everyone's out in the surrounding rural health clinics and getting them into see the surgeon or the cardiologist. … It's really hard to adjust to that mindset of 'You need to see a specialist; we don't have that specialist here, so you have to drive … two hours to go see them.'"
The time requirement, Heller says, can compromise the quality of care.
"A lot of our patients are elderly or disabled and have difficulty with transportation and are often relying on family members, friends, or neighbors to help them get where they're going," Heller says. "If I see a patient who lives 45 minutes away and decide they need to see a surgeon — who might be able to see them the next day — it is hard to arrange transportation two days in a row. Medical transportation often requires at least 48 hours advance notice to be seen, so patients are left scrambling trying to find a way to get to the physician's office. What usually ends up happening is calling EMS and having the patient seen in the ER, which is not ideal."
Remote care
Telemedicine — or telehealth — is changing that dynamic. Instead of playing the age-old game of telephone whenever someone has a question for their health care provider, patients can communicate directly with their provider electronically, Heller says.
"We can have this dialogue back and forth without having two or three other people involved," Heller explains. "It creates an atmosphere that helps patients communicate freely and openly with their providers, which I feel is what being a physician is all about."
More than enhancing communication in an existing doctor-patient relationship, telemedicine allows for the remote delivery of health care services and medical information using telecommunications technology.
"With a good broadband coverage initiative, we have the technology now to monitor a patient as if they were in the hospital when they're in their bedroom at home," Gillio explains.
Through the use of telemedicine, specialists and other health care providers are able to expand their reach, helping patients stay in their communities and avoid traveling long distances for specialized care.
"We're able to provide care in our region and to our patients through telemedicine in places that normally there would be no provisions for specialty services — you'd have to go to a larger city," says Timothy Schoener, UPMC Susquehanna vice president, chief information officer. "Telemedicine is the vehicle that enables our patients to be seen in their region — in a rural health care environment — and still receive great quality care."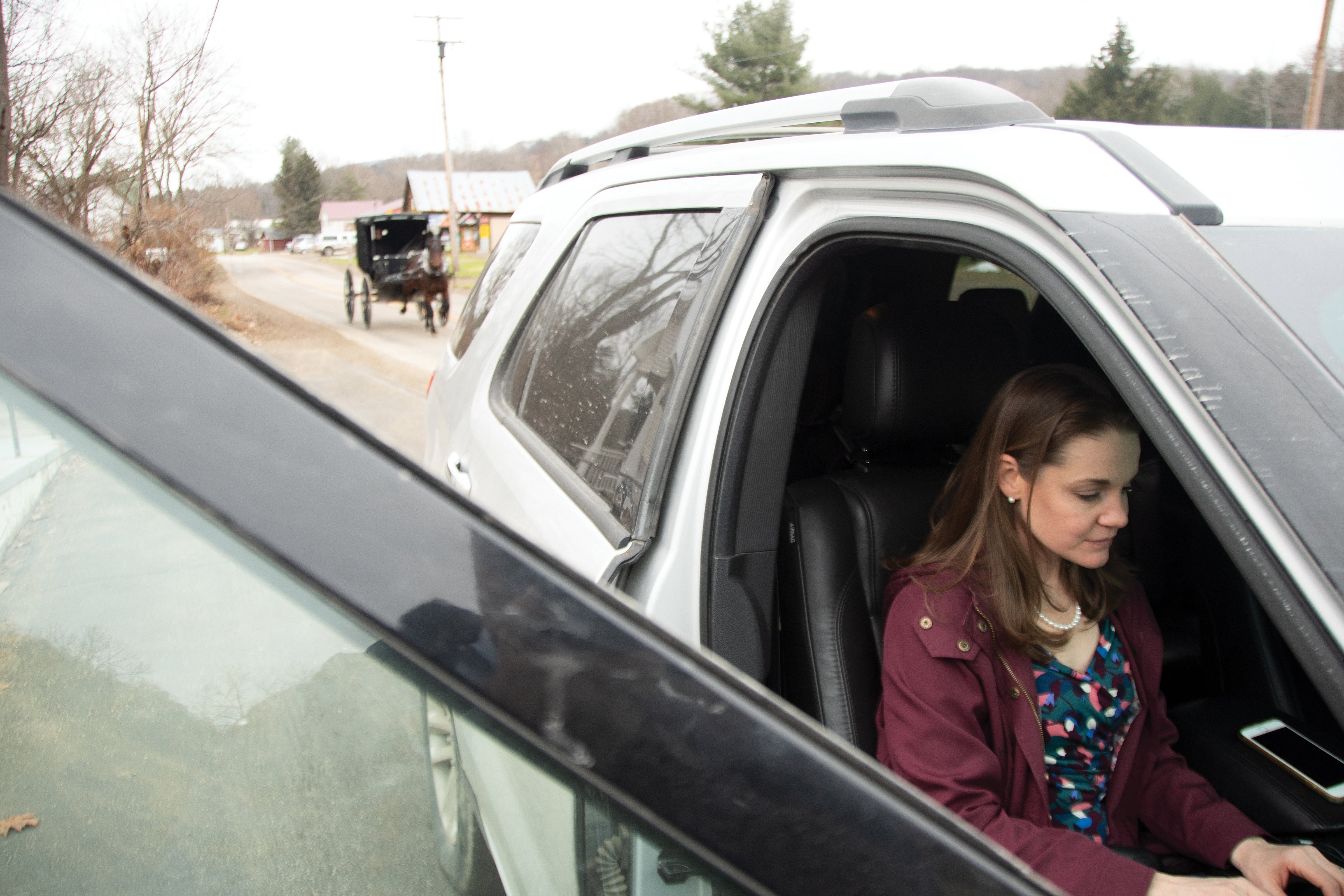 It's all part of a greater, cultural shift that has people looking for what they need — from holiday shopping to health care — online first.
"An urgent care visit, where you just feel you need to have someone look at you quick — that can be telehealth," Schoener explains. "Let's face it — how many gifts did you buy on Amazon this year versus go to a store? …That's the trend, and our culture is dictating how we are going to perform and deliver health care."
The trend, Gillio says, is leading to a more economical way of delivering better health care.
"There's a movement to change from the volume of health care to the value of health care being provided as the way hospitals and doctors will get paid," Gillio explains. "Right now, the more care you give and the more complications that occur, sad to say, it's more expensive. An accountable care organization would give a hospital a certain amount of money to spend whatever way it needs to make sure that citizen is healthy."
Familiar story
But as more services begin to hinge upon high-speed internet, rural Pennsylvanians find themselves in a familiar place: lacking a vital service that their urban counterparts have in abundance.
"The challenges people in rural areas (face) today with internet would equate to the same challenges that they had with electricity back in the 1940s," says Roy Fritz, owner of R. Fritz Enterprises, a wireless internet provider in Berlin, Pa. "In my service territory, we would have a lot of fiber running that does not have any homes on it. Just on the street I live on — it's one mile long — there are eight people."
Fiber — which Fritz, a member of Somerset REC, calls the "ultimate solution" for broadband due to its speed and capacity — faces complications similar to rural electrification in terms of deployment — rough terrain, sparse population and massive overhead costs. Broadband connectivity in many rural areas continues to come from wireless, or microwave, internet providers, but even that contends with some of the same complications.
The FCC has helped to ease the burden of bringing broadband to health care providers through its Healthcare Connect Fund, which provides funding to eligible health care providers for telecommunications and broadband services necessary for the provision of health care, but red tape from many federal grants has made reaching end users complicated.
Phone service, as well as internet service, is often required for FCC grants, explains Matt Hoppes, owner of River Valley Internet, a wireless internet provider in Williamsport, Pa., and Tri-County REC member. These requirements create overhead costs preventing local providers like Hoppes from taking advantage of incentives to expand broadband connectivity.
Even the funding not blocked by red tape can prove inaccessible to local internet providers. FCC data comes from self-reporting on behalf of existing service providers based on what they sell. If any provider reports it offers broadband to any part of a census block, the whole block is considered to have access.
As long as high-speed internet remains a scarce commodity in rural Pennsylvania, the latest in developments in health care may remain behind a broadband barrier, one that Phillips-Hill estimates could cost as much as $12 million to break in York County alone.
"If you don't have high-speed internet, telemedicine really isn't going to be an option for you," Phillips-Hill says.
Telehealth isn't the only option lost to rural medicine from the lack of broadband connectivity.
"It's all about that real-time activity," Heller explains. "From the home health standpoint, my home health nurses are out here seeing patients in their homes but, without that broadband connectivity where they can log into the electronic medical record, they can't see the most recent labs, they can't see an updated med list, they can't send all the information from their visit that day in real time — they have to wait until they get home at the end of the night to do that."
Lisa Davis, director and outreach associate professor of health policy and administration for the Pennsylvania Office of Rural Health, says the inability to update records after each patient has the potential to introduce errors as practitioners try to keep track of multiple patients over the course of a day. Worse, not having access to a patient's electronic medical record isn't just inconvenient — it can risk a patient's health.
"Let's say there's something that seems abnormal — if you want to go back and check this patient's history to see if this is something they've experienced before … you can't really check that," Davis explains. "Nor can you go off and look for additional information. It adds a level of complexity that can lead to inefficiencies and potential errors."
Economics
Davis, who co-chairs the Telehealth Advisory Committee with the Lehigh Valley Health Network, points out that as health care in rural areas suffers, so too does the promise of strong, local economies.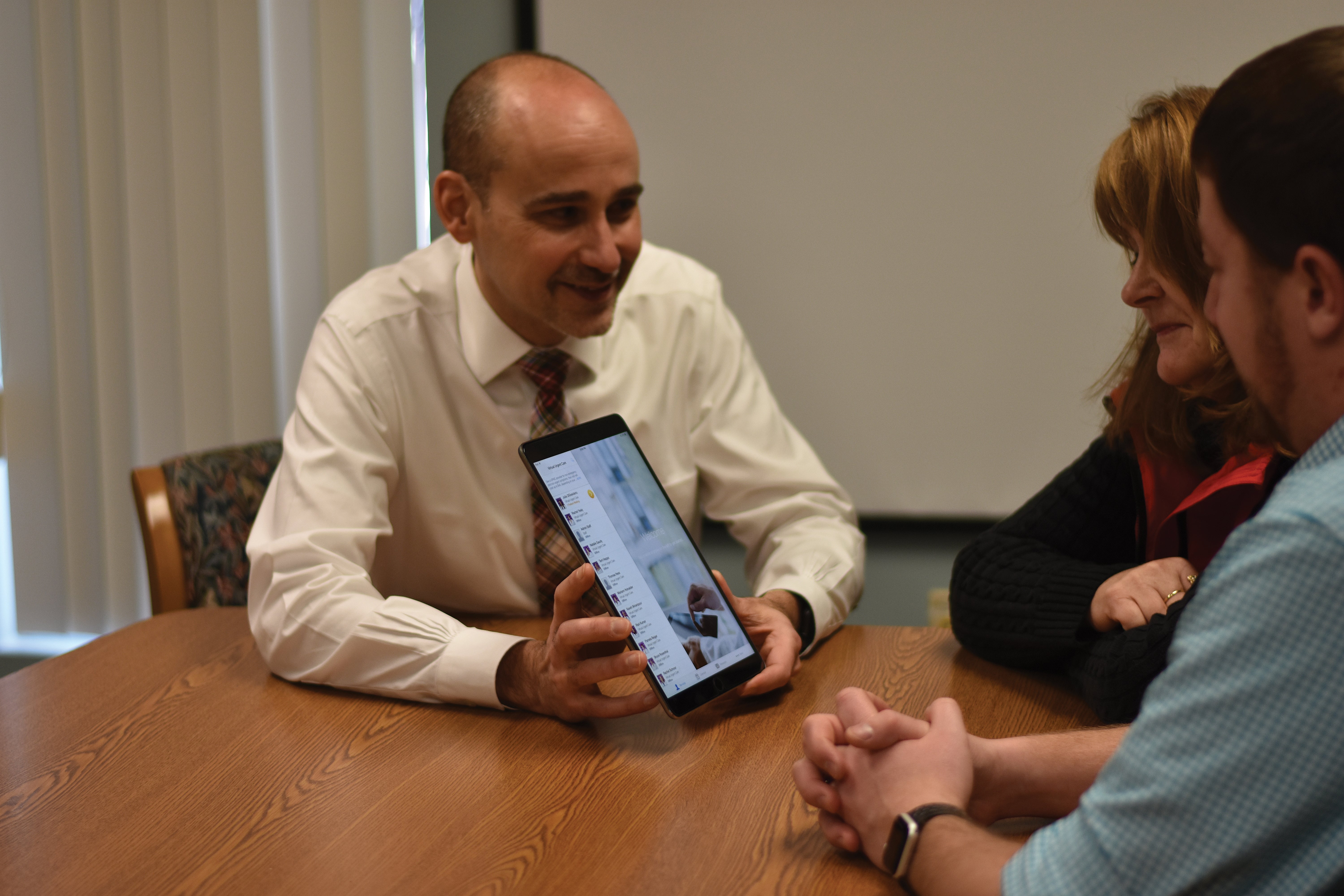 "When we talk about the top three employers in any county, health care is always in the top three," Davis says. "Health care really does need to be part of any economic development strategy because it's difficult to recruit and retain new businesses if they can't be assured that their staff will have access to good school systems and access to health care."
To help expand broadband connectivity to rural communities, Gov. Tom Wolf has allocated $35 million in financial assistance to providers bidding on service areas within Pennsylvania in the FCC Connect America Fund II (CAFII) Auction. The FCC CAFII Auction made $1.8 billion available nationwide to providers willing to expand broadband access in unserved areas.
Among those attempting to expand broadband access is Tri-County REC, which has secured $49.6 million in state and federal funding for a
$77 million fiber broadband project of its own. The cooperative plans to start constructing 100 miles of fiber to homes in Potter County later this year, as well as 400 miles of fiber connecting Tri-County's 25 substations, headquarters building and five district offices. The cooperative aims to make broadband internet service available to every member across its service territory within six years.
"We know that the geography of rural Pennsylvania and the lack of population are issues that affect the availability, access, and cost of broadband, but we have seen that rural Pennsylvania can serve as a testbed for innovation and unique ways of dealing with the challenges of geography and isolation," says state Sen. Gene Yaw (R-Lycoming), who as chairman of the Center for Rural Pennsylvania, has led a number of public hearings on issues related to lack of broadband service in rural Pennsylvania.