Changing trains
Railroads connect past, power local economies
By Michael T. Crawford
Associate Editor
Railroads run a path through the nation's history. Along with freight and passengers, they have hauled much of a growing country's hopes and dreams. Railroads tie us to our past — while still connecting people and powering local economies.
The exact age of the railroad industry in Pennsylvania depends on how specific a definition of "railroad" someone's operating on. Gravity railroads — rails running down slopes on the power of gravity alone — existed as far back as the French and Indian War. But whether it's just carts rolling downhill, railcars dragged by literal horsepower or the iconic steam locomotive pulling tons of freight and passengers, railroads have played a critical role in shaping the growth of the Commonwealth.
Somewhere between the late 1820s — when railroad companies chartered railways for steam locomotives — and the early 1830s — when those locomotives began moving along the rails — is considered to be the start of the railroad in the United States as an actual industry. Proposals for steam locomotive railways in Pennsylvania began as early as 1829, starting from the southeast corner of the Commonwealth and sprawling outward.
As companies laid down rails, hauling freight was the ticket to turning a profit. As the rails stretched farther and steam locomotives became more commonplace, hauling people found a place in the industry. But outside of using the same rails, freight and passenger trains have long operated on two entirely different business models. Whereas hauling freight was usually enough to make a company viable, passenger trains often depended — and still depend — on subsidies to break even.
That's not to say that passenger trains are going away anytime soon, or that they don't pull their weight in terms of economic impact. According to the Pennsylvania Department of Transportation (PennDOT), passenger trains made more than 1.7 million trips in Pennsylvania in 2017. Amtrak estimates it carried more than 6.5 million riders in Pennsylvania, via 120 trains a day, and the company contributed more than $220 million to the state in goods and services.
Past glory
Though no longer hauling passengers or freight, steam locomotives — replaced by models with internal combustion engines or those run entirely upon electricity — remain prominently featured at numerous railroad-themed tourist attractions.
Steam into History, a nonprofit excursion railroad in New Freedom, Pa., features a replica steam locomotive (with some additional, modern safety features) built exactly like the one that pulled President Abraham Lincoln's train to Gettysburg. In fact, it even rides the same rails that Lincoln rode on his way to deliver the Gettysburg Address.
"Every part of that (train) — from the cow catcher, the color of paint, lettering on it, the cab itself where the engineer sits — it looks exactly like it would have looked in the 1860s," says Sharon Dorn, CEO of Steam into History. "Many people grew up with that type of train; it evokes memories, creates memories. ... A lot of older ladies say, 'I remember when my husband got on a steam train when he was going off to war.' It's hard to explain how a hunk of steel and brass and iron can evoke such passionate emotion … but it does."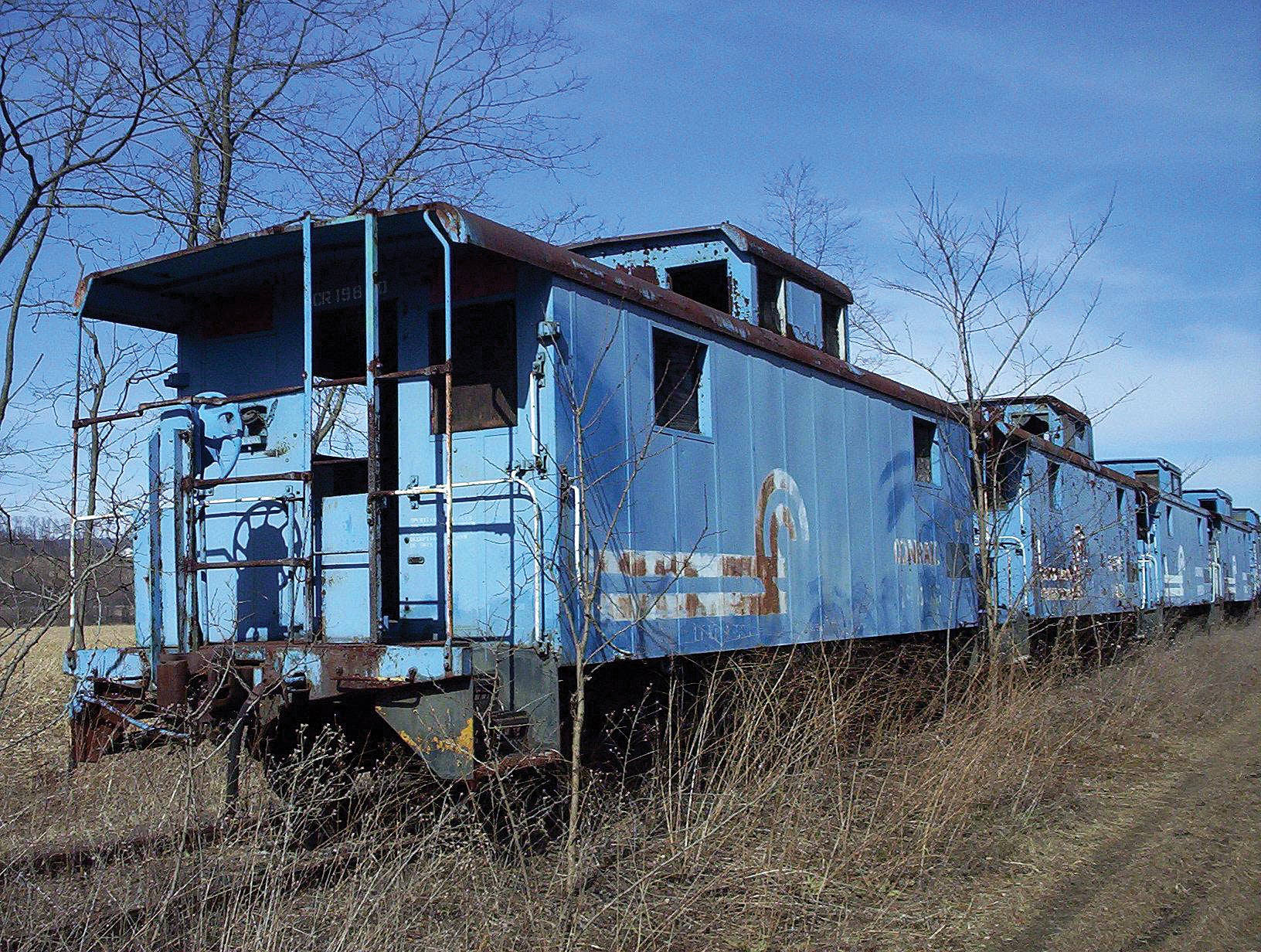 Perhaps the man to ask is Tom Newhart, an Adams Electric Cooperative member whose love of the railroad led him to restore a caboose for display outside his home. After purchasing the rusted husk of a 1942 Conrail caboose from a scrap dealer, he spent nearly five years bringing it back to life.
"It's my railroad caboose museum," boasts Newhart, who retired from the railroad industry as the assistant vice president of coal operation for Norfolk Southern Corp. "It served three railroads in its 75-year life."
Coincidentally, Newhart's caboose was built around the time the railroad industry started to see a decline. As World War II came to a close, many industries witnessed an economic resurgence, but the railroad industry faced increasing competition. The ever-expanding interstate highway system brought pressure from a booming trucking industry, and eventually the rise of airplanes began to cut in on the railroad's passenger transportation.
"The freight that railroads always had a lock on, now all of a sudden there was this massive, beautiful highway system," says Newhart. "Really, by the time I started in the 1970s, the railroads knew, 'We've got to figure out how to compete here.' That really kind of started the piggyback intermodal service where you put a truck trailer on a flat car; you get the long distance the railroads can provide … unload the trailer and truck it right to the customer. That's probably 25 percent of all railroad business these days."
Industry changes
Arguably, however, the industry may have had a hand in its own hardships. By 1880, the United States had 17,800 freight locomotives carrying 23,600 tons of freight, and 22,200 passenger locomotives. But in 1893, railroad overbuilding and shaky financing set off a series of bank failures — known as the Panic of 1893 — leading to one-quarter of U.S. railroads — representing over 40,000 miles — failing by mid-1894.
"They (railroads) were relatively small in size and length — maybe
only 800 to 1,500 miles for a given railroad company — and of course the railroad industry is a highly capital-intensive industry — not only the land, but the ties, the rail, the track, bridges, buildings, and signals," explains Newhart, now the owner/operator of the Newhart's Iron Horse Inn in Littlestown, Pa. "Then you get into the equipment — the locomotives, the freight cars, etc."
The industry's intensive capital requirements on short-distance railroads crammed into tight spaces usually meant few direct routes between major shipping yards, meaning numerous — and often indirect — lines of rail zig-zagging across the country at great cost to the individual railroad companies.
"To ship a car from Philadelphia to Chicago, one railroad might haul it to Ohio, then interchange it to another railroad, which might have to interchange it to a third railroad to get to Chicago, which was all time, money, and effort," says Newhart.
Larger railroad companies with more rail lines that went directly from one major destination point to another provided a faster, more efficient way of handling the freight, so over time railroads consolidated, Newhart added.
Name changes, mergers and buyouts became fairly common across the industry as it struggled to stabilize and remain profitable. By 1906, approximately two-thirds of all railroads had been consolidated under seven parent companies. Today, while small outfits still serve different parts of the country, four major companies control the lion's share of the industry in the United States — Norfolk Southern Corp. and CSX Transportation (CSX) along the East Coast, and BNSF Railway Co. and Union Pacific Railroad Co. west of the Mississippi River, according to Newhart.
"I started out with Penn Central, which became Conrail, then we merged with Norfolk Southern and then I retired from Norfolk Southern," says Newhart. "When a merger comes along, it's a little tough to fathom in the beginning, but then you understand the new company you're with and you're proud of that company."
Vital link
Despite the ups, downs and mergers in between, the rail industry still has a strong presence throughout the Commonwealth. Pennsylvania has 64 operating railroads, more than any other state, and roughly 5,600 miles of freight lines, according to PennDOT. And even with tractor trailers lining the interstate, many industries still owe their survival to the railroad.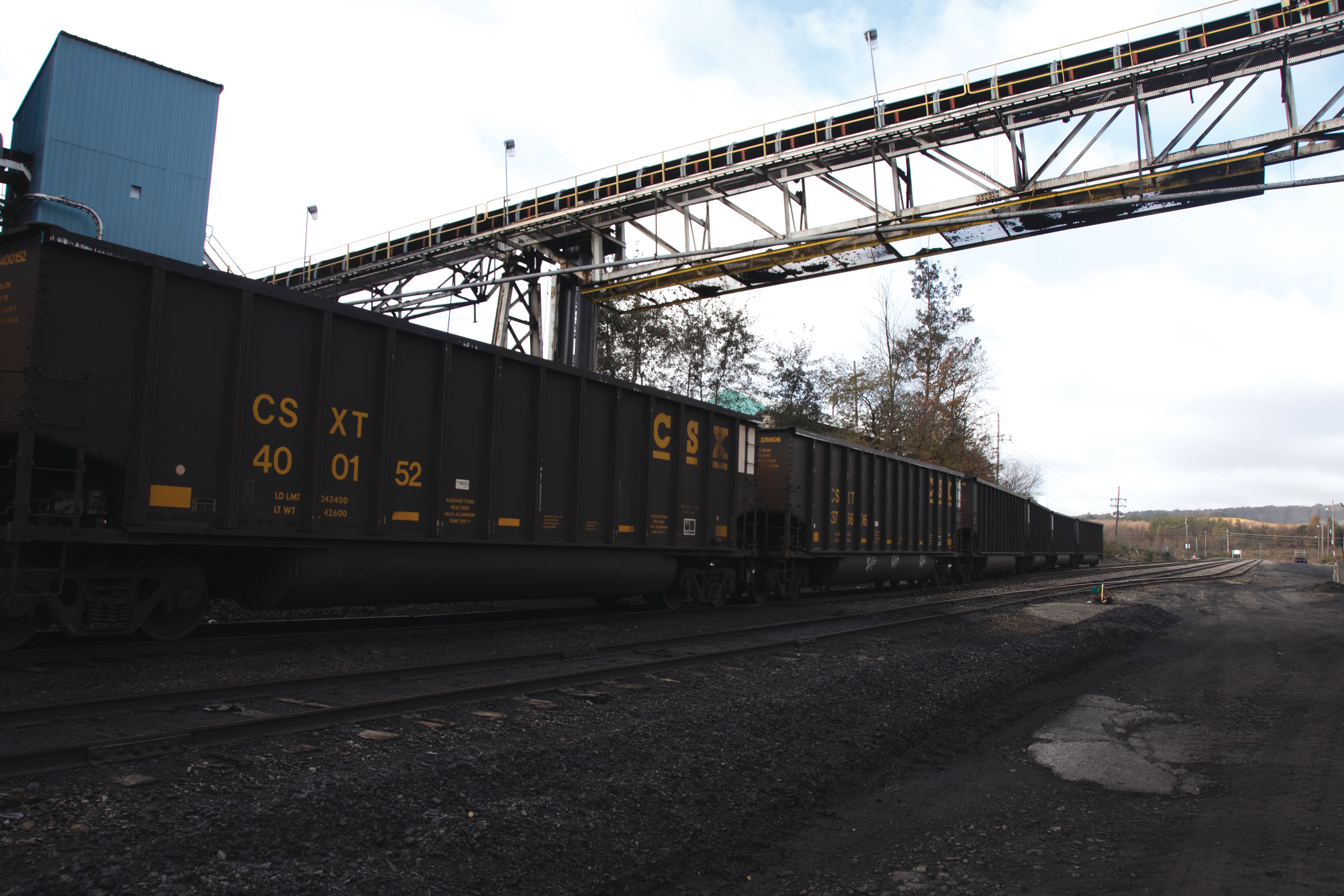 For example, CSX hauled more than 17,000 carloads of coal across the country in a single week in November. In Pennsylvania, Norfolk Southern Corp. spends approximately $66 million annually on infrastructure in Pennsylvania, in addition to paying approximately $306 million annually to its Pennsylvania employees. Its tracks connect to 48 other short line railroads throughout the Commonwealth.
To keep those lines moving — as well as the industries that rely on them — the Commonwealth provides two grants via the Rail Transportation Assistance Program (RTAP) and the Rail Freight Assistance Program (RFAP). Administered by the Bureau of Rail Freight, the two programs provide financial assistance for investment in rail freight infrastructure, either to preserve essential rail freight service or stimulate economic development through new or expanded rail freight service.
In March, the State Transportation Commission voted to approve $32 million for 27 rail freight improvement projects through the RTAP and RFAP. Of those projects, eight involve railways moving through Pennsylvania electric cooperative service territory in Cambria, Clearfield, Crawford, Erie, Fayette, Indiana, Jefferson and Somerset counties. The combined projects amount to more than $10 million worth of improvements and expansions.
Among the projects within cooperative service territory, Corsa Coal, whose recently opened Acosta Deep Mine rests on Somerset Rural Electric Cooperative lines, was approved for a $345,861 grant to rehabilitate 10 miles of track from the CSX interchange to its Cambria Branch Plant in Berlin. Curt Mears, manager of coal preparations at Corsa Coal, estimates Corsa will have shipped up to 825,000 tons of coal by the end of 2018.
"We basically live and die by the railroad," Mears says. "Without it, I don't think economically we'd be able to be competitive. My guess is that in 2019, we'll ship somewhere around a million tons on the CSX line to various customers domestically and globally. It's extremely important for us to make sure that the line is intact … and in good working order."
Also in this issue
Also in this issue