Political Action Begins at Home
Electric cooperatives recognize that the rural electric program was born in politics and can die in politics. Maintaining an active grassroots role in the political process is critical if electric cooperatives are to continue providing reliable, affordable electric service. The truly democratic structure of the rural electric program fosters a natural base of grassroots support. This support has allowed Pennsylvania and New Jersey's electric cooperatives to develop one of the best political and regulatory structures in the entire country.
The electric cooperatives have two non-partisan political action committees - the Action Committee for Rural Electrification (ACRE) and ACRE Co-op Owners for Political Action - that represent the interests of the nation's electric cooperatives and their consumer-members.
As a director, member, manager, employee or family member of an electric cooperative, you have the privilege of participating in the political affairs of your cooperative. That includes your unique right to make financial contributions to the campaigns of candidates for political office who support your electric cooperative.
State and federal government officials make policy decisions that affect your local cooperative and your way of life. These programs are the way for you to help determine who gets elected to make those decisions.
If you are interested in more information about this program, please contact PREA at 717-233-5704 or email ACRE@prea.com.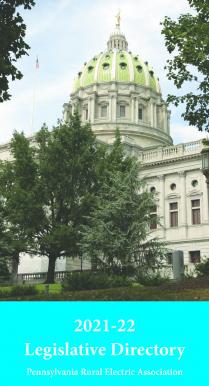 See how to contact your local elected officials.