Bearing down
Handling nuisance bears in Pennsylvania
By Wes Bower
Retired Game Warden
Pennsylvania Game Commission
Black bears evoke a myriad of emotions. Since the days of the early Native Americans, bear facts and fiction have been interwoven into our American history. Folklore involving bears has been passed along for generations, and these tales have succeeded in lending color to our wildlife traditions in Pennsylvania.
The increase in the black bear population has been a wildlife success story. Last year, approximately 170,000 hunters bagged around 3,150 bears in Pennsylvania. Compare that to 1968, when the total statewide bear kill was 233.
Today's state bear population is close to 20,000, with sightings being reported in almost every county. While the increased bear population has been a favorable turn of events for some residents, others are concerned. That is because as bears have expanded their territories and become more accustomed to being around people, nuisance bears have become an increasing problem.
Growing problem
The state's agriculture community is suffering increasing bear damage to crops, particularly corn, and these oversized predators at times have been known to destroy a beekeeper's entire hive industry. They sometimes stalk and kill domestic animals. Nuisance bears cause problems with bird feeders, residential garbage containers and other "edible" products that have been left outdoors. A bear, particularly a sow with cubs, that is visiting a crowded neighborhood can cause a plethora of problems.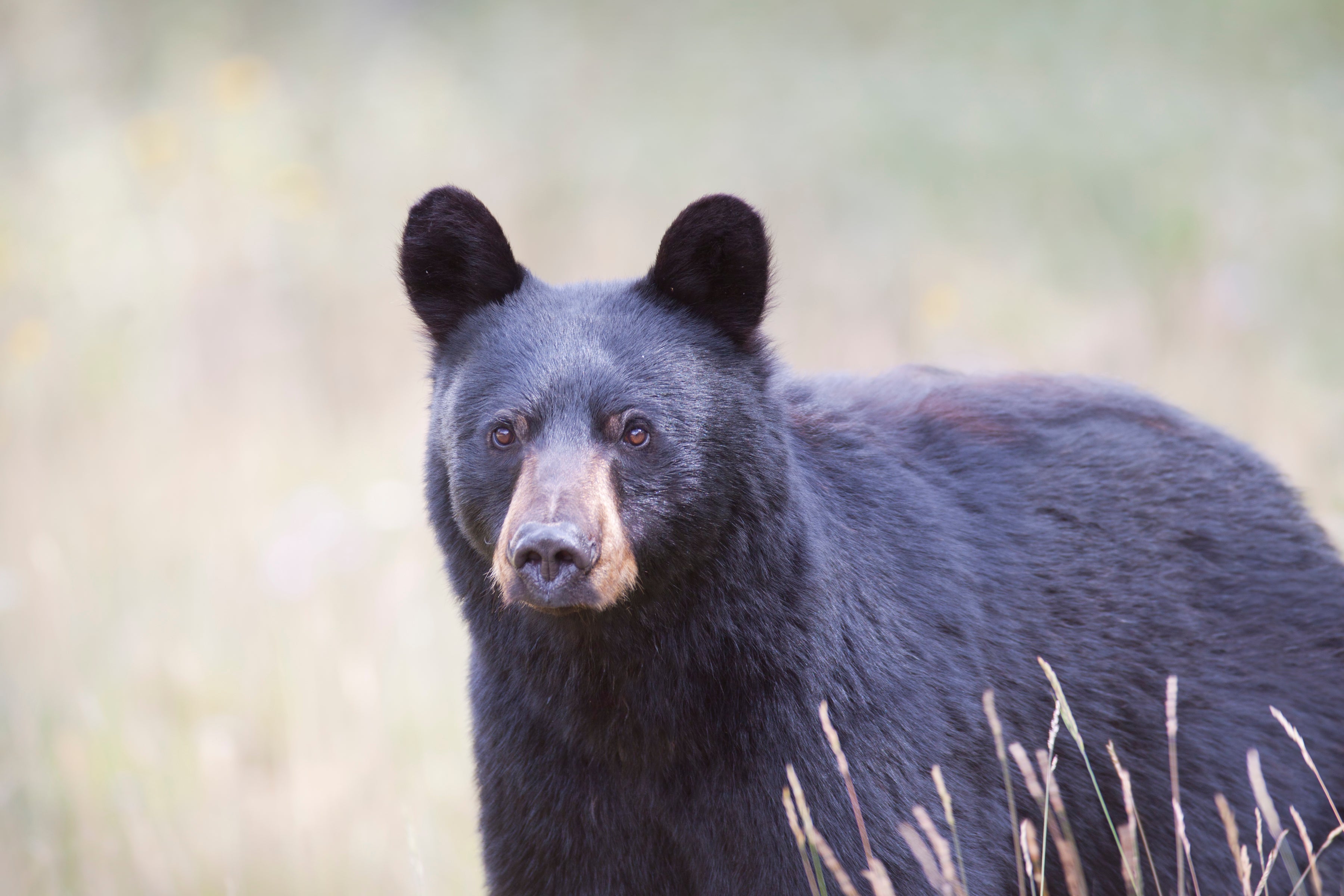 When local game wardens receive a "move-the-bear request," they consider the circumstances and decide whether trapping and relocating a bear is warranted. A major issue game wardens must consider in their relocation decision is a bear's potential danger to people and pets.
While some citizens think of bears as "clowns in the woods," other individuals perceive them as "killers lurking in the forest." It's worthy of note that between 1895, when the Pennsylvania Game Commission (PGC) was established, to 1988, agency records confirm no known attacks by a bear in which an individual was injured. This safety record had its first blemish in 1988 when a bear attacked and injured an individual who was attempting to scare it out of a cornfield.
In the ensuing three decades, there have been fewer than 25 encounters where individuals reported they were injured by bears. The most recent encounter in Pennsylvania was in Lycoming County in December when a woman and her dog were both mauled by an adult bear accompanied by her cubs. Many of the reported man-vs.-bear incidents involved a sow with cubs.
Old ways
The current method of trapping aggressive bears or bears that are causing property damage in preparation for relocation (a solution that doesn't always work) is a much different endeavor than the techniques used in yesteryear. Prior to 1915, deadfalls and bear pits were common. Some early-day outdoorsmen resorted to yet another method. They would drive oversized sharp spikes at a strategic angle into a heavy wooden barrel and then place molasses or some other desirable bear food in the bottom of the barrel.
The bear would force its head past the interior sharp points of the spikes. When it attempted to withdraw its head, the sharp points would not allow the bear to successfully complete this return maneuver. The bear, unable to see, would aimlessly stumble and provide an easy-to-follow travel trail. Typically, the bear, with its head still in the barrel, would be located a short distance away, and would then be dispatched.
In 1921, the PGC launched a bear trap and transfer program. In a two-year period, approximately 50 bears were live-trapped and transported to suitable areas. The PGC also trapped a few bears to display in their county fair exhibits.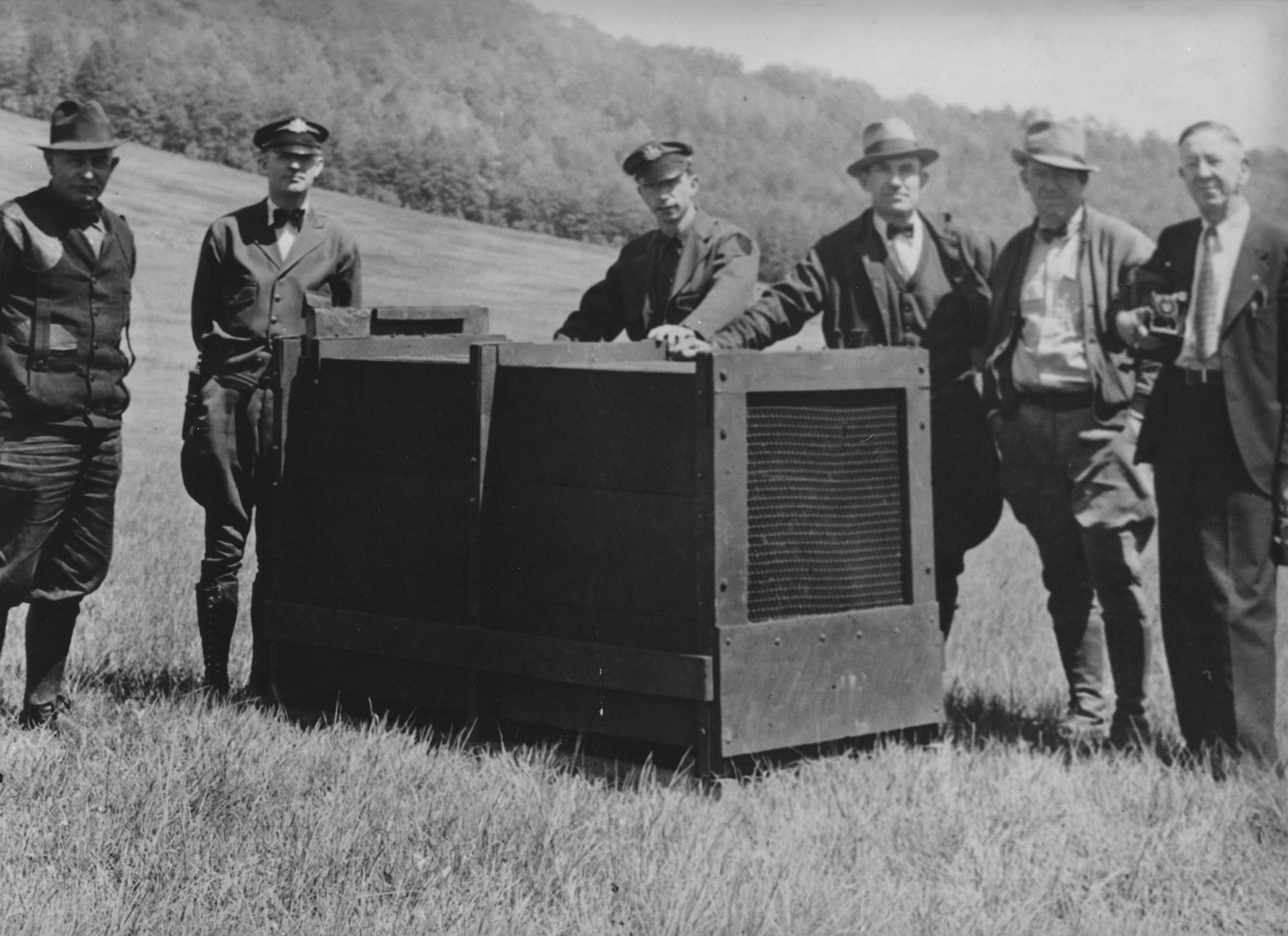 The difficulty of this early-day process was moving a captive bear from an in-forest, log-style live trap to a different location. The number of men needed to accomplish this task depended on the size of the bear. The designated game wardens would lasso the bear with oversized ropes. Because the game wardens were pulling from different angles, the bear would be unable to reach his captors and could be led in the desired direction.
In an effort to improve upon the original log trap, the PGC developed a sturdy, wooden, box-like trap. The downside of this trap was the manpower needed to lift the "bear-in-a-trap" onto a truck bed.
New Methods
By the late 1960s, the agency began using tranquilizing equipment and about this same time, bear management became high priority with increasing numbers of bears being trapped. PGC wardens installed wooden-box traps on a lightweight trailer frame to haul the bears. The wooden trap was soon abandoned in favor of the trailer-type, corrugated-metal culvert trap, some of which are still in use today. Game wardens also became more proficient with immobilizing dart guns and jab sticks.
There is no denying that nuisance bears will continue to be an ongoing problem in the areas where they live in close contact with people. While the PGC has the responsibility of keeping unwelcome encounters between bears and people in check, rural residents must also understand their responsibilities.
Those include securing garbage, emptying bird feeders where necessary, removing extra pet food from outdoor locations, not deliberately enticing bruins by feeding them treats and being alert in areas where bears are known to roam. Also, remember to do a visual check of the area before letting pets go outside, and be extremely careful in any encounter with a sow and her cubs.
Also in this issue
Also in this issue