Dairy royalty
Dairy Princess program teaches leadership while promoting industry
By Kathy Hackleman
Senior Writer/Editor
Brooke Emery is a princess, but she's much more likely to be found in a dairy barn wearing a pair of boots than in a castle wearing a formal gown. A 22-year-old May graduate of Juniata College, Emery just completed her yearlong term as Huntingdon County Dairy Princess, but she has several months left in her reign as Pennsylvania State Dairy Princess.
The daughter of Huntingdon-based Valley Rural Electric Cooperative (REC) members Bill and Lisa Emery of Alexandria, Pa., Emery began working on a neighbor's dairy farm as a young teen. Her parents raise beef cattle and Boer goats, but she found herself drawn to the dairy business. One thing led to another, and soon she was following in her mother's footsteps as the Huntingdon County Dairy Princess.
The Dairy Princess program is all about education, says Laura Daubert, administrative director for the Pennsylvania Dairy Princess & Program, Inc., and a member of Gettysburg-based Adams Electric Cooperative.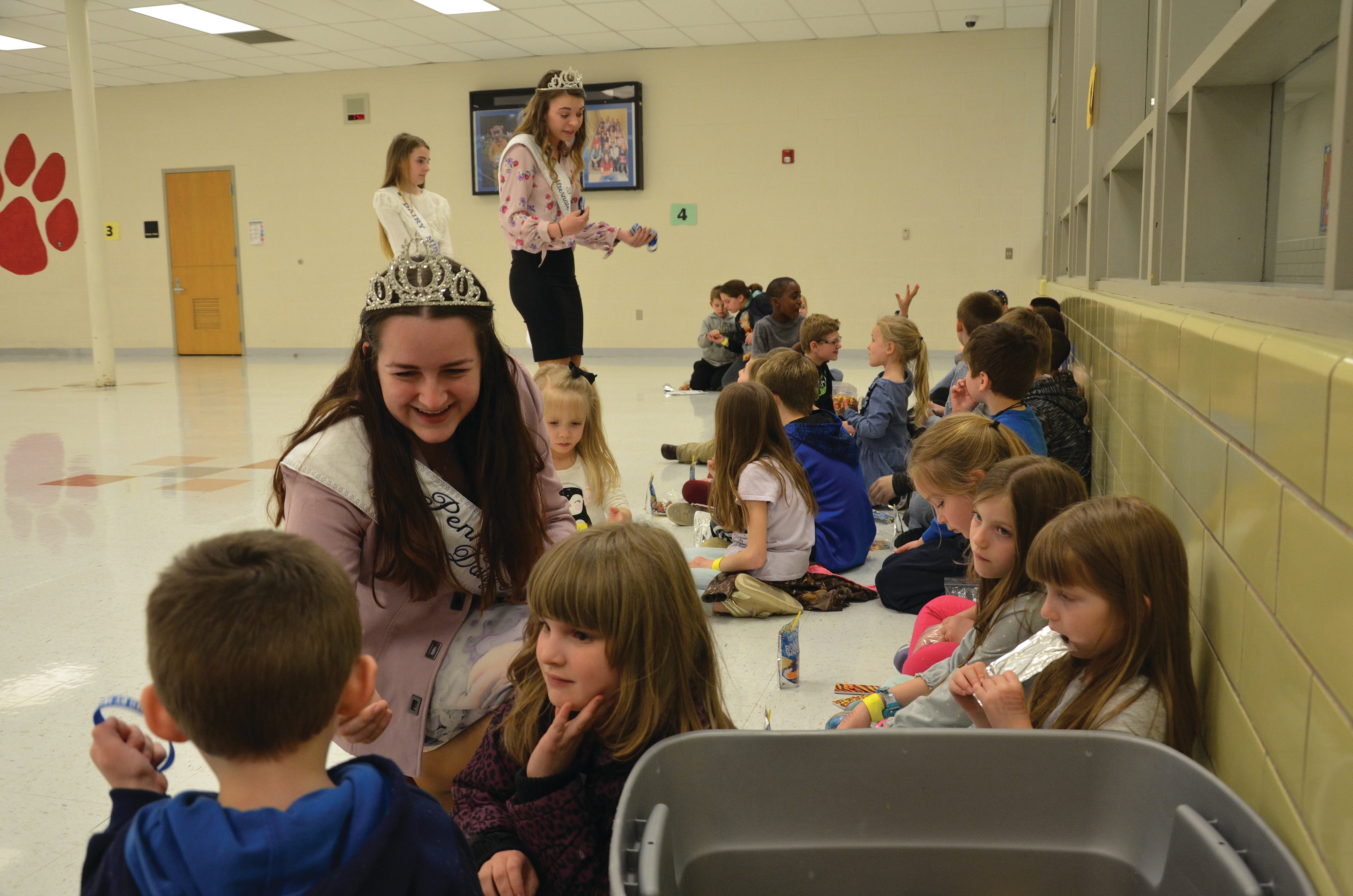 "Educating people is more important now than ever because these days we are typically four generations removed from the dairy farm," Daubert says. "That's why it is important for these individuals to be out at the grassroots level promoting and encouraging more consumption of real dairy products. We also teach professionalism, leadership skills, time management and public speaking."As the county Dairy Princess, Emery focused on raising money for the "Fill a Glass with Hope" campaign. Every $1 raised provides eight servings of fresh fluid milk to a local food bank. The Huntingdon County goal for Emery's year as princess was $3,000. Through a number of fundraisers, including "Pie a Princess" (yes, Emery ended up with pie in her face), basket raffles and chicken barbecues, the county organization raised $4,500. But Emery is not done —  her goal is to hit $6,000 before she hands over her state crown.
As the state princess, she is focused on the "Discover Dairy" program, which includes interactive, cross-curricular lesson plans for elementary and middle school teachers. The series, offered at no cost to Pennsylvania schools, focuses on where milk comes from and how dairy farmers contribute to the world. 
The Pennsylvania Dairy Princess & Promotion Program, Inc. is a nonprofit that oversees the 200-some county dairy princesses and junior royalty, who actively promote the nutritional benefits of dairy foods. In addition to coordinating county princesses, as well as the state royalty team, the organization also offers training to prepare participants for their roles.
"We talk about tough questions they might get," Daubert says. "We work with them on different types of programs, from speaking to a Kiwanis or Rotary Club to a high school peer group, and how to keep the attention of preschool kids when giving a program. We talk about the dairy industry, and provide facts and figures, teach them to make an educational social media post, and work with them on etiquette for sit-down, formal dinners because they will go to a lot of banquets."
The statewide office is responsible for scheduling the state princess, while county booking chairs coordinate appearances for the county princesses. In Huntingdon County, that is Carrie Anderson. 
"I look for any community event where they might like to have a Dairy Princess come and talk or serve ice cream, and I contact them," Anderson explains. "I am looking for any opportunity to provide an educational program. The goal is for the princess to educate the public about dairy products and how dairy producers care for their animals."