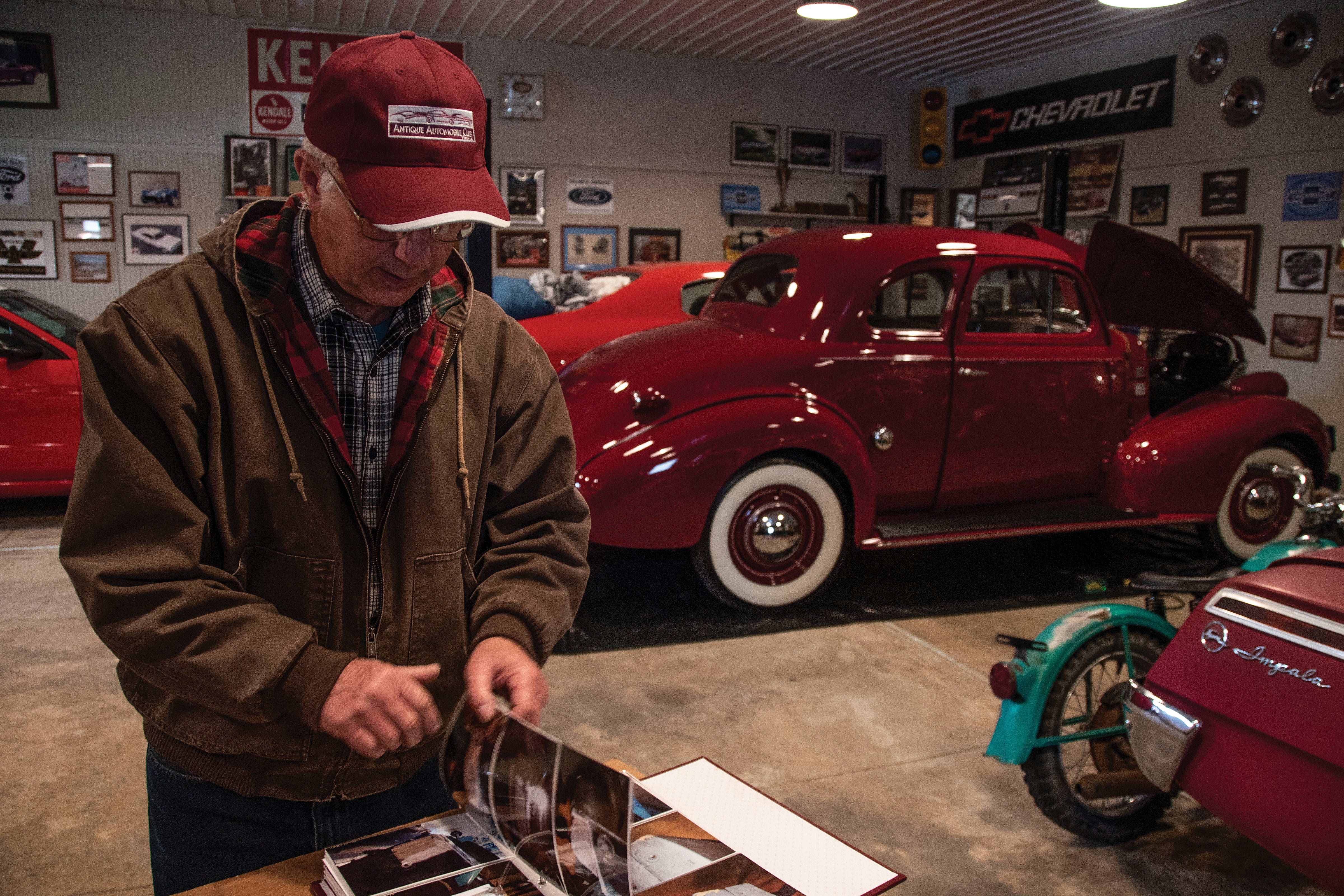 Trip down memory lane
Penn Lines

connects auto enthusiasts
By Michael T. Crawford
Associate Editor
Penn Lines — sometimes it's more than a magazine. For two members of different electric cooperatives in Pennsylvania, it became a link to their past as teacher and student and their shared interest in cars as retirees.
William Bertres, a member of Indiana-based REA Energy Cooperative, can still close his eyes and see the first set of wheels that really caught his eye. It was a 1962 Chevrolet Impala with red interior. Its driver was his high school math and science teacher, John Goshorn, who became his inspiration for a lifetime hobby of restoring classic automobiles.
"He was fresh out of college, not married, and he'd come in there with this … mean machine," Bertres says, recalling his memories of Goshorn. "In football season, I'd hurry up and shower and run out to sit by his car. I just wanted to hear it start up. We'd always say, 'Mr. G, how about putting some rubber down?' He'd never spin the tires, but when he got it started and out on the street, he'd get on it pretty good."
Goshorn, a member of Huntingdon-based Valley Rural Electric Cooperative, taught Bertres at Mount Union Area High School and helped coach the football team. While he said he never showed off for his students, Goshorn admits he was a speed demon on the local race track.
"I used to drag race with it," says Goshorn, who retired from Mount Union after 40 years in 2002. "I won probably 60, 75 trophies with it. A lot of people liked my car, I can say that, because there was nobody around who could beat it! I ran it for about three, four years. Then I had it pretty much torn up. … I pulled the rear end out of it a couple times and stuff like that because of power. One summer, I had to put a new clutch in it every week I raced."
Discovery
Goshorn kept a presence at area racetracks until 2016, repairing and fueling cars through Goshorn Racing Supply in Blairs Mills, Pa. Meanwhile, Bertres, like many students, had lost track of his teacher. He couldn't figure out how to reconnect with the man who had inspired him until a June 2014 Penn Lines article about dirt track racing that included an interview with Goshorn pointed him in the right direction.
"I thought about him all the years between now and back when I … left Mount Union where he taught," Bertres says. "Any time I was messing with a car or I saw an Impala, he would come to my mind. I always knew he was into cars; I just never knew how to get a hold of him. … You can't imagine how happy I was when I got that Penn Lines."
Bertres reached out to his old teacher after learning about Goshorn's business at the race tracks, calling the man who inspired him to restore classic automobiles with such meticulous detail. It was a surprise for Goshorn to learn he had inspired a young man to develop a hobby that would last across decades, but he was glad to have learned he made a difference.
"I hope I helped a lot of kids out," Goshorn says. "When you have a 180 kids a year, after 40 years it's pretty hard to remember them all. He was a good kid, though."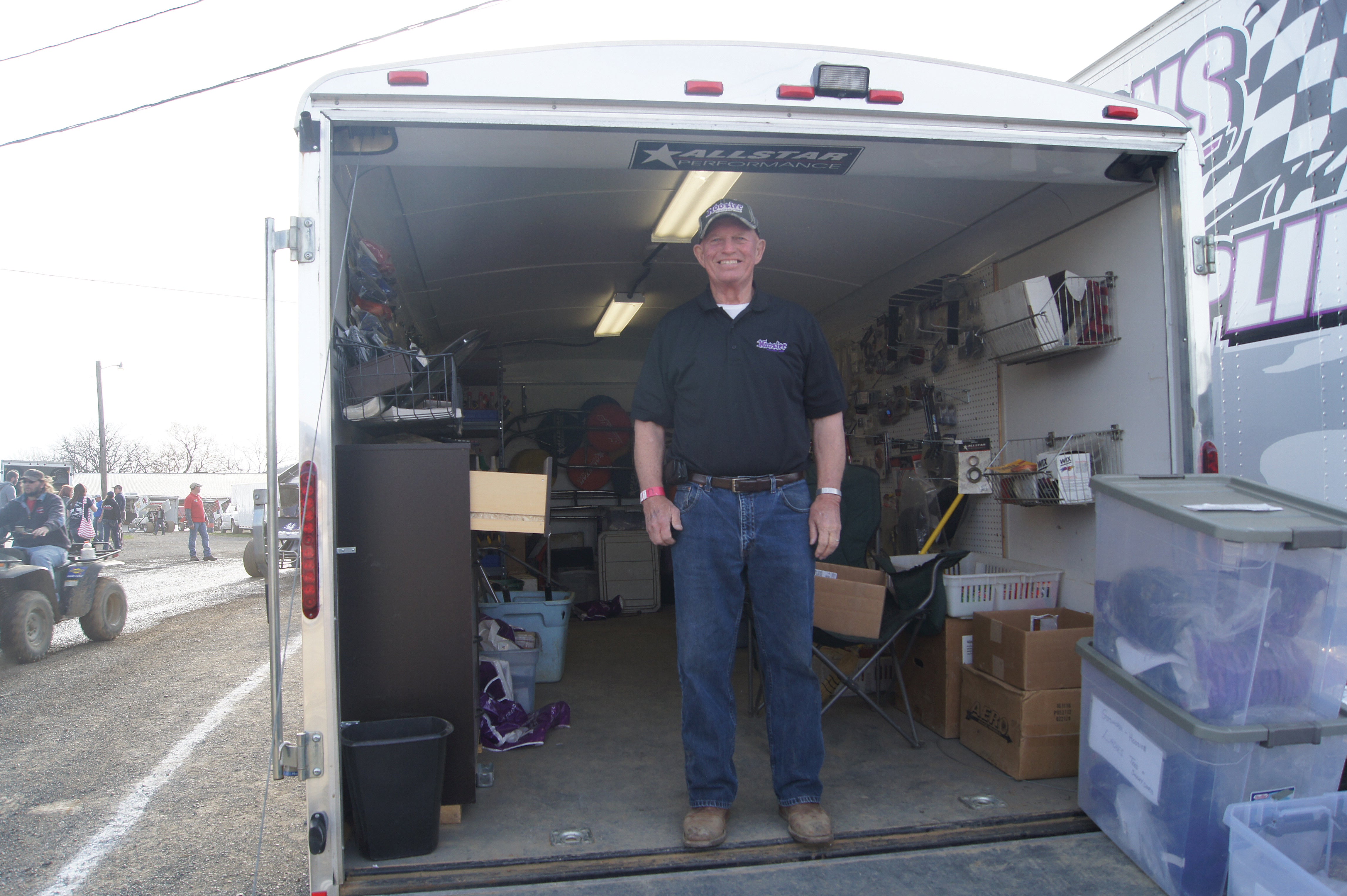 Even before gazing upon his high school teacher's Impala, Bertres had a hunger to understand how things worked.
"When I was a kid, my dad would go to town, and if he was going to a garage or gas station, I was in there, in that car or truck," Bertres says. "I'd go in the garage, and they had a bay in there where the mechanics worked on cars. … I'd go lean in that doorway and watch the guys fixing transmissions, engines, whatever they were working on. After a while, this old guy in there goes, 'Come on in here,' and I'd get right over his shoulder and watch what he was doing."
Fortunately, Bertres' 30-year career in the energy sector gave him plenty of opportunities to continue to figure out how different things work.
"My job at the power plant all those years was maintenance," explains Bertres, who retired as a mechanical maintenance supervisor at the Homer City Generating Station in 2004. "I was tearing things apart all the time, and you always took the OEM (original equipment manufacturer) manual that shows you the diagram, shows you the parts, how it's assembled, the drawings. You study those drawings before you start wrenching on things and breaking things."
Details
Wrenching on cars — and making certain nothing breaks — takes time. Every car Bertres buys ends up taken apart and spread across his garage. Sealed in bags, Bertres catalogs every piece, breaking parts down to understand how they fit together, and to note what may need to be replaced.
"If I don't concentrate on getting all authentic parts, having a few authentic parts is meaningless because the integrity of the car is not there," Bertres explains. "I keep a detailed folder for every car, how much money I spent and where I got the parts. Detail is important to me."
It's important for competition, too. Judges, Bertres explains, won't say much, but when they do it's to inquire about the fine details, and they'll often ask for proof. Bertres' attention to detail, as well as his meticulous record keeping, has won awards for his cars at shows around the state. His latest project — a 1939 Chevrolet business coupe — even won a national award that will be presented in February.
That one project, however, took Bertres 31 years to complete — partly because he opened Bert's Automotive Restorations to work on cars professionally, but mostly because he got sidetracked several times along the way.
"I bought it in '87 with plans to restore it, then I started on it, and then pulled off and started another car," Bertres says. "I got it done and came back — I've started this project three different times. … I had this car all torn apart, stashed in the corner, and finally I finished up a 1933 Packard that took me three years to do. Finally, I said, 'That's it;' I closed my shop and turned my tax number in so I wouldn't be tempted, and then I did this '67 Mustang. Then I brought this down, and finished it this past year."
While Bertres brings home awards, the cars themselves are the trophies. He says just seeing the finished product — the mirror shine of a body devoid of scratches or smudges, glass etched with authentic manufacturer stamps — is the real reward.
"You look at it when it's all done and you say, 'Man, that's nice,'" says Bertres. "You forget about all the hours you're on your back and split fingers and everything. People tell you, 'Boy, that's a nice job.' That makes it worth it."
He adds, "I'd love to get Mr. Goshorn out here someday."
Also in this issue
Also in this issue