News from across the Commonwealth
What are Commonwealth attitudes?
Penn State University researchers have released the results of an attitudinal survey of rural and urban Pennsylvanians on a variety of issues. The results of the study, conducted in 2019 with a grant from the Center for Rural Pennsylvania, indicates most respondents in both rural and urban areas have similar thoughts about their local communities, communities across the state, and the performance of government.
The following attitudes were most common among both rural and urban residents:
Rated their local community as "somewhat desirable."
Felt that most local community infrastructure issues, local community family and human services issues, issues concerning protection, and effective use of natural resources should receive the "same priority" or "higher priority" in the future.
Had "some" trust and confidence in the state legislature, the courts, the governor, local and municipal officials, and local school district officials.
Rated their local government as "fair" or "good" on most characteristics.
One key difference was that rural respondents identified the availability of jobs as the most important issue, while urban respondents identified maintenance of roads and bridges as the most important issue. Rural and urban residents also disagreed on how to best address the opioid crisis with rural respondents supporting stricter enforcement of criminal penalties, while urban respondents supported increased funding for programs to treat and prevent addiction. 
New area code coming to Pennsylvania
The Pennsylvania Public Utility Commission recently announced that the number 582 will be the new overlay area code for the current 814 area code, which covers all or parts of 27 counties across Central and Northwestern Pennsylvania.
The 582 area code number will be assigned to new telephone numbers once the available supply of numbers in the current 814 area code is exhausted.
The biggest adjustment for residents and businesses across the 814 area code will be the eventual switch to 10-digit dialing, where callers will be required to dial the area code plus the seven-digit telephone number for all calls.
Important dates related to the switch include:
Oct. 3, 2020 – Residents and businesses are encouraged to voluntarily start 10-digit dialing for calls in the 814 area code.
April 3, 2021 – 10-digit dialing will be required for all calls in the 814 area code.
May 1, 2021 – The new overlay area code will be placed into service.
The 814 area code, established in 1947, is one of four original area codes in Pennsylvania. It is the largest area code in the state and the final one to undergo changes due to the existing numbers being exhausted.
A true 'fish story' about a record flathead catfish
The Pennsylvania Fish and Boat Commission (PFBC) has certified a new state record flathead catfish weighing more than 56 pounds. On May 24, 2020, angler Jonathan Pierce, of Philadelphia, was fishing from the bank of the Schuylkill River at East Falls, Pa.
He baited a brown trout head onto an 8/0 circle hook and cast his heavy duty, 10-foot, 6-inch surf rod lined with 50-pound braided fishing line and 20-foot, 60-pound test monofilament leader into approximately 12 feet of water at approximately 8:30 p.m.
"The best way to describe it is like a torpedo," Pierce reported. "In all the years I've been fishing for flatheads, the fish did something I had never seen. It surfaced, and then ran away from me into a pile of rocks and just stuck there. It was panic mode."
After roughly three minutes of being unable to move the fish from the rockpile, Pierce eased tension on his rod and released several feet of slack from his line, hoping the fish would believe it had been freed.
It worked and after a five-minute fight, Pierce landed the catfish. After some initial measurements, Pierce suspected the catfish could be a contender for the state record, which had been set in April 2019, when an angler caught a 50-pound, 7-ounce flathead catfish in the Susquehanna River in Lancaster County.
Unable to immediately locate an operational certified scale, Pierce kept the catfish alive in a 40-gallon aerated container inside his home until the following day. On May 25, Pierce took the fish to Blue Marsh Outdoors in Berks County, where it was officially recorded as weighing 56 pounds, 3 ounces. While the fish measured 50 inches long with a girth of 28.875 inches, Pennsylvania state record fish are judged only by weight, and must exceed the previous record by at least two ounces.
As is required for state record consideration, Pierce contacted PFBC law enforcement officials and arranged for an in-person identification and examination of the fish, during which the weight was verified.
Pierce returned the flathead catfish alive to the Schuylkill River.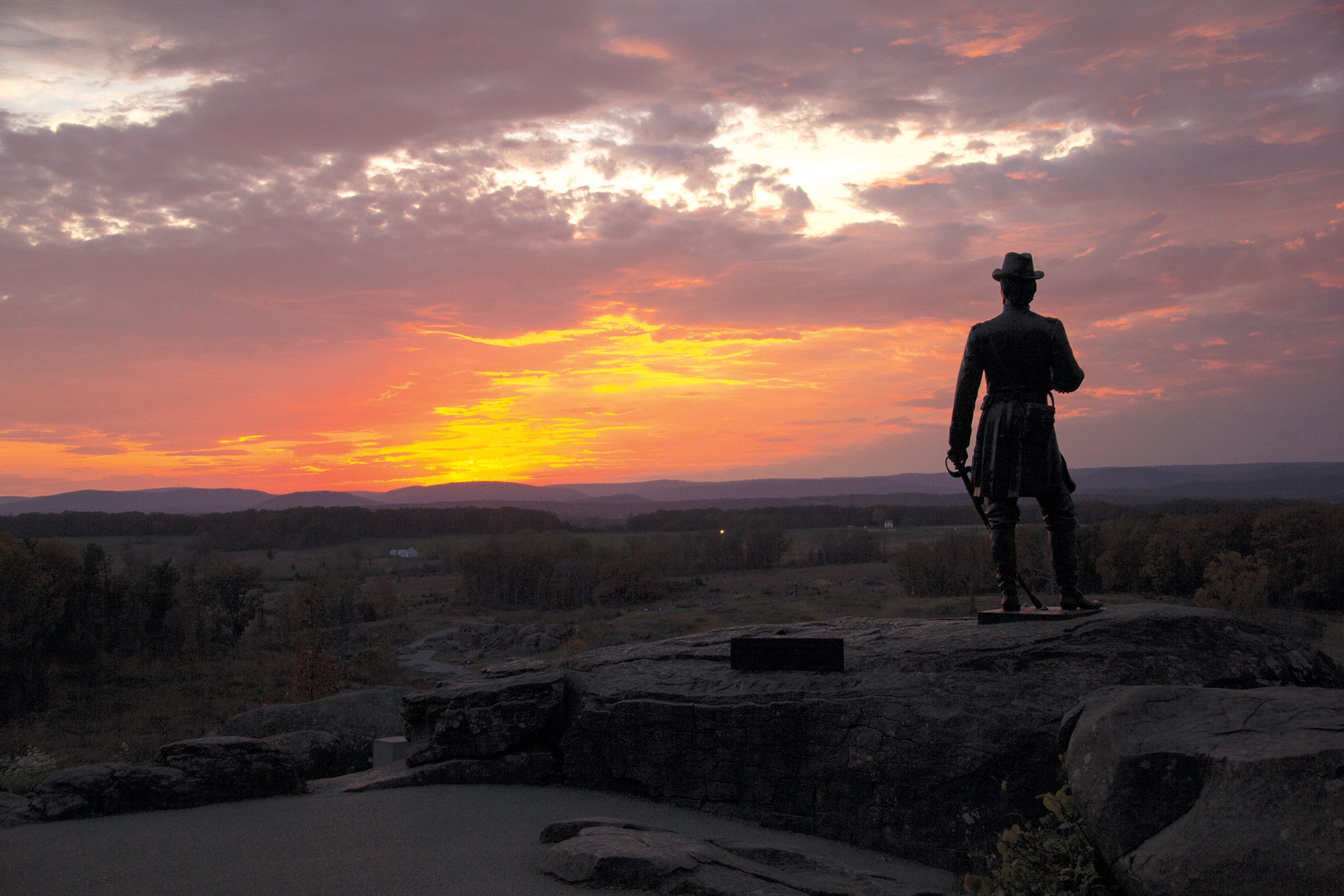 American Battlefield Protection Program grant announced
Federal government officials recently announced the Pennsylvania Historical and Museum Commission was awarded $573,000 in an American Battlefield Protection Program (ABPP) grant. Funds will be used to acquire two tracts of land adjacent to the Gettysburg National Military Park with their nonprofit partner, the American Battlefield Trust.
"ABPP grants create partnerships among state and local governments and nonprofit organizations to act quickly and proactively to preserve and protect nationally significant battlefields, such as Gettysburg," said National Park Service Deputy Director David Vela.
Secretary of the Interior David Bernhardt, in making the grant announcement, said, "Battlefields such as Gettysburg are sacred sites where Americans gave the last full measure of devotion. These grants enable us to partner with communities and organizations to preserve these places and connect visitors with their historical importance."