News from across the Commonwealth
September 11 observance scheduled
The 18th anniversary observance of the crash of United Flight 93 on Sept. 11, 2001, is scheduled for Sept. 11 at the Flight 93 National Memorial in Somerset County. It will be hosted by the National Park Service, Families of Flight 93, Friends of Flight 93 National Memorial and the National Park Foundation.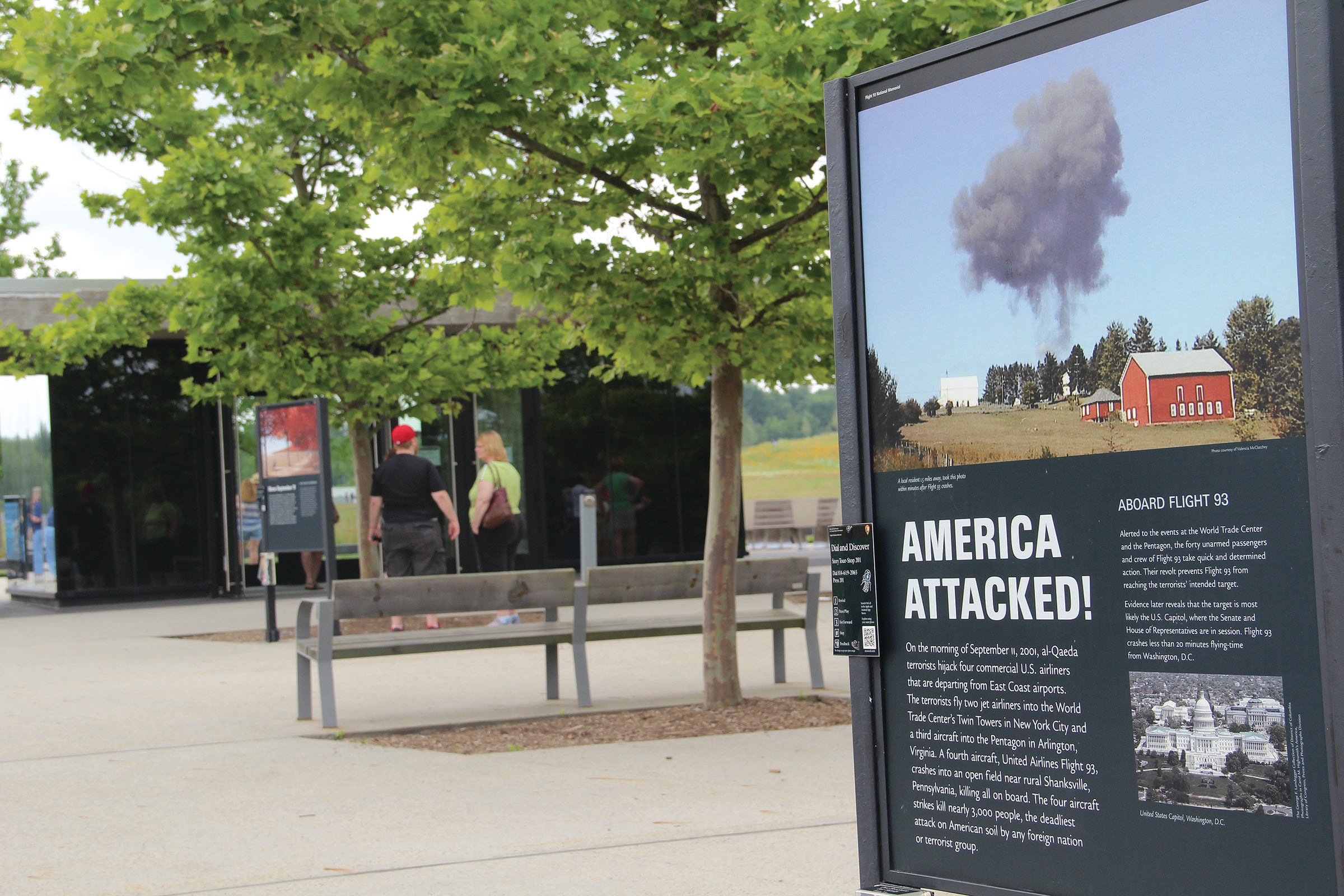 CEREMONY: The 18th anniversary observance of the Sept. 11, 2001, terrorist attacks takes place at 9:45 a.m. Sept. 11 at the Flight 93 National Memorial near Shanksville in Somerset County.
The memorial will open at 7 a.m. on Sept. 11 with the observance to begin at 9:45 a.m. at the Flight 93 Memorial Plaza. At 10:03 a.m. — the moment Flight 93 crashed — the names of the passengers and crew members will be read and the Bells of Remembrance will be rung in their memory. A wreath will then be placed at the Wall of Names.
The ceremony will take place outdoors, rain or shine, in a field that requires attendees to walk on uneven ground and mown grass. In the event of severe weather, some elements of the program may be changed or cancelled. Public shuttles will run on Sept. 11 from public parking areas to the Memorial Plaza from 7:15 a.m. to 2:30 p.m.
For additional information about scheduled activities, visit the National Park Service website at nps.gov/flni.
Electric vehicle charging stations coming to Pennsylvania
There are 449 electric vehicle (EV) charging stations publicly available in Pennsylvania, according to a recent report by the U.S. Department of Energy. Department officials report that as of May 2019, 84 of the stations (19%) were in rural counties while 365 (81 percent) were in urban counties. Most of the stations (82%) are located within five miles of an interstate highway.
Pennsylvania ranks 15th among states in terms of number of public EV charging stations. Across the U.S., there are 21,975 charging stations, with California, New York and Florida having the most (5,224, 1,368 and 1,205, respectively) and South Dakota, North Dakota and Alaska having the fewest at 50 or fewer each.
The Pennsylvania Department of Transportation (PennDOT) reports that in 2018, there were 6,900 registered electric vehicles in the state, with 921 of those registered in rural counties. According to PennDOT records, between 2013 and 2018, the number of EVs registered in Pennsylvania increased about 200% in rural counties and about 500% in urban counties.
Nationwide, there were nearly 370,000 EVs registered in 2017 with nearly one-half of those registered in California.
Center for Rural Pennsylvania studies invasive species
A research project sponsored by the Center for Rural Pennsylvania shows invasive species are taking a toll on wildlife, waterways, agricultural productivity, tourism, and outdoor recreation across Pennsylvania and the United States, causing billions of dollars in damages over the years.
The center's research, conducted by Shippensburg University professors, found no uniform approaches to controlling, preventing or eradicating invasive species nationwide. However, they did find benefits to interagency cooperation and interstate coordination.
Researchers found Pennsylvania's efforts to control invasive species have been reactive, with the Pennsylvania Invasive Species Council first being created in 2004 and the first comprehensive species management plan being implemented before the end of the Rendell Administration. The council was dormant during the next administration, only to be reinvigorated by Gov. Tom Wolf in 2017. Further, they found the Commonwealth has no dedicated funding streams for immediately addressing outbreaks of invasive species. Once an invasive species is detected, research found state efforts typically focus on control, with some effort dedicated to prevention and little to eradication.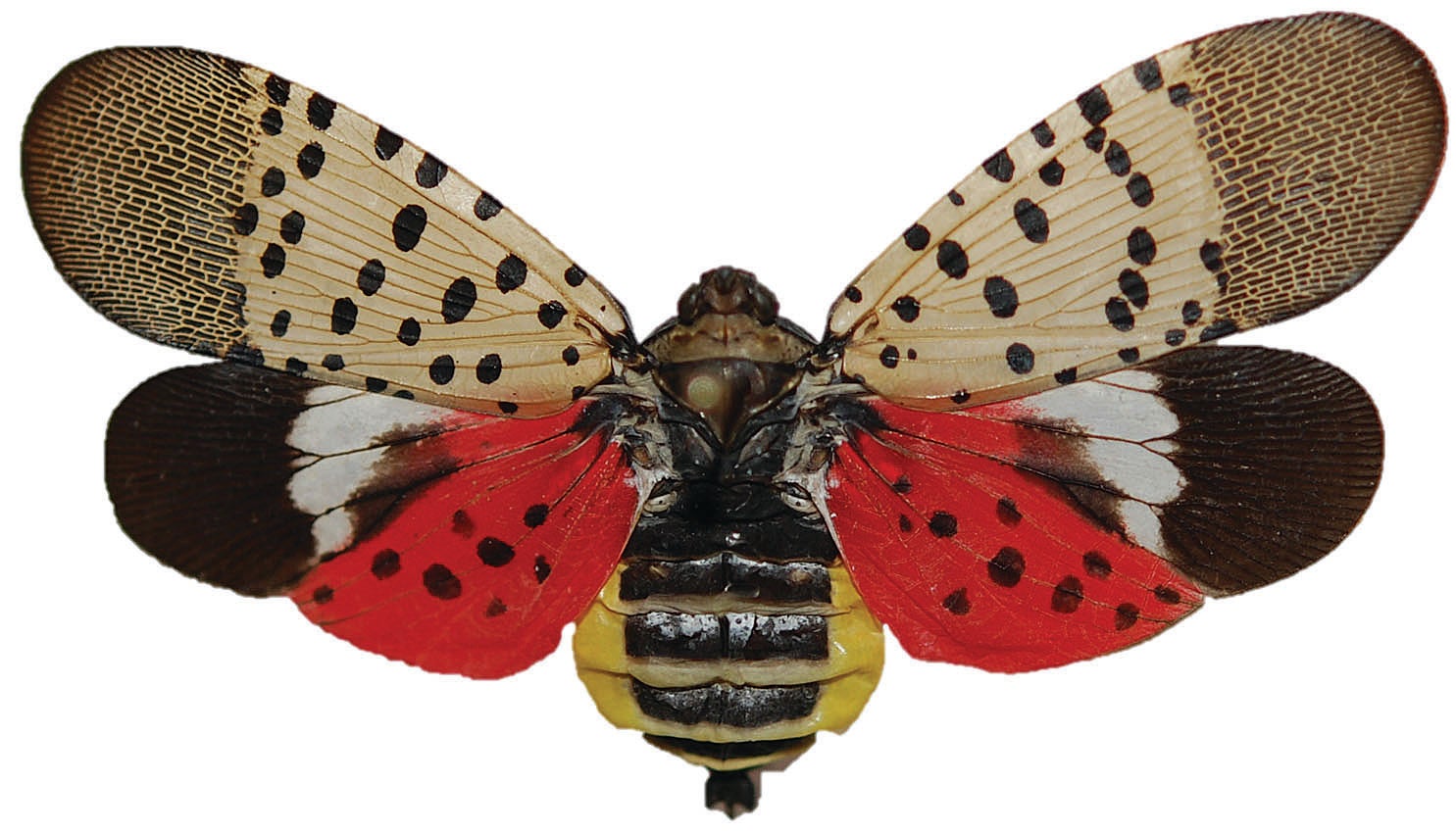 INVASIVE: The spotted lanternfly feeds on stone fruit-bearing plants and leaves behind a sticky, mold-attracting substance.
Among the researchers' recommendations was that institutional support and dedicated funding for the governor's Invasive Species Council, including a statewide invasive species coordinator, be considered.
For more information, check on the Center for Rural Pennsylvania website at rural.palegislature.us. The report is entitled "Legislative and Regulatory Efforts to Control Invasive Species."
Opioid Command Center reports progress
Pennsylvania Opioid Command Center officials report the Commonwealth is making progress in fighting the overdose epidemic since Gov. Tom Wolf first signed the disaster declaration in January 2018.
The center is staffed by personnel from 17 state agencies, who focus on prevention, rescue and treatment.
Recent data shows that in 2018, more than 4,400 people died in Pennsylvania from a drug overdose, which is a nearly 18% decrease in drug overdose deaths from the previous year.
Additional information on the opioid crisis can be found on the state Department of Health's website at health.pa.gov.
Gettysburg visitors help local economy
A new report from the National Park Service says nearly 1 million visitors to the Gettysburg National Military Park and Eisenhower National Historic Site in 2018 spent $64 million in communities located near the two sites. Those funds supported approximately 800 jobs in the local area and had a cumulative benefit to the local economy of $87.5 million, according to the report.
According to the report, lodging expenses account for the largest share of visitor spending, followed by food expenses.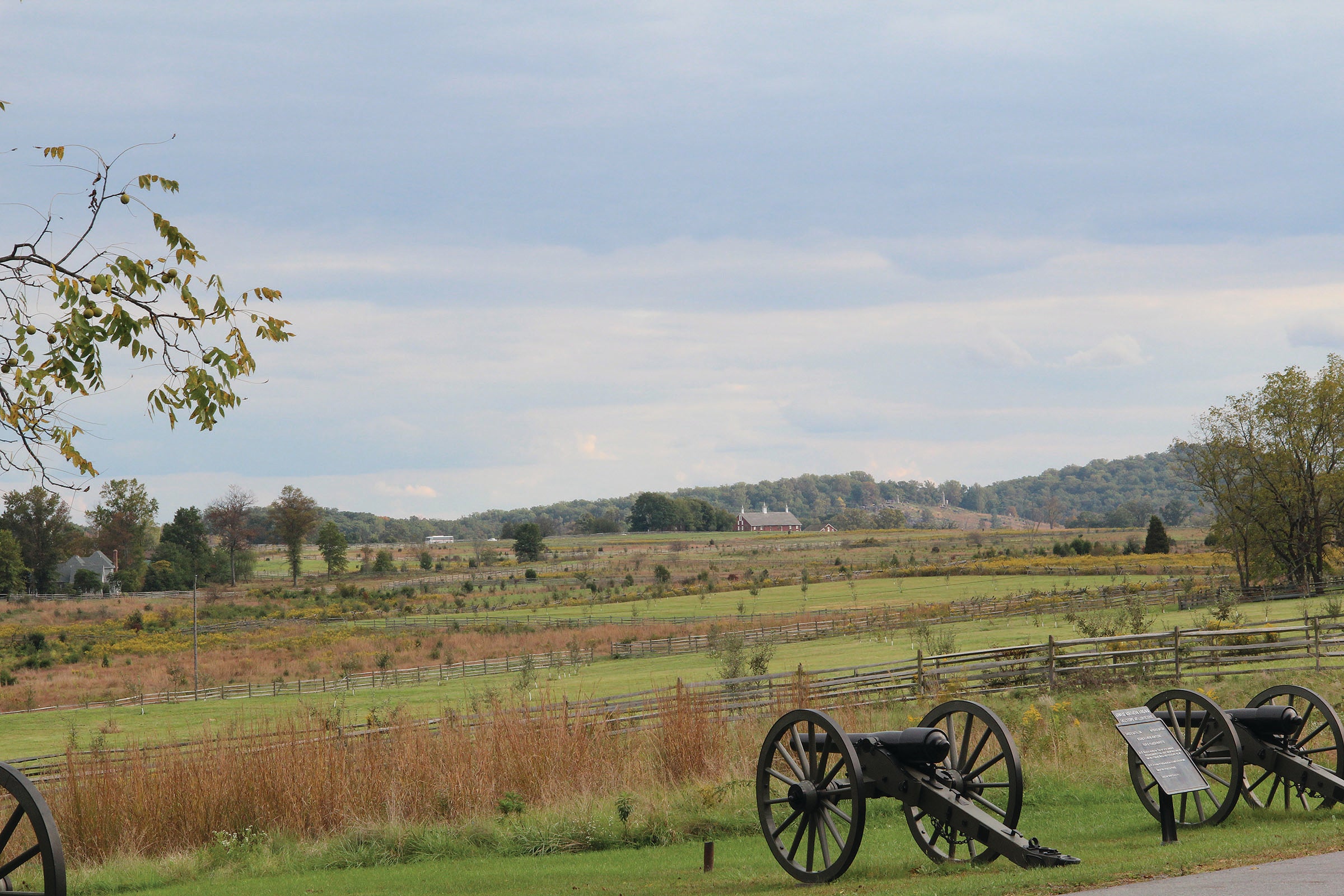 TOURIST ATTRACTION: A new report says 1 million visitors to Gettysburg area national parks annually spend about $64 million in the local community.
Additional information about National Park Service visitor spending, jobs, labor income, value added, and output effects by sector for national, state, and local economies is available at the National Park Service website at nps.gov.
Penn State professor receives U.N. Public Service Award
Dr. Theodore Alter, a Penn State University professor who recently spoke at a meeting of Pennsylvania and New Jersey rural electric cooperative leaders, is among an international group of community, industry, government, and academic leaders recognized for their work in helping to manage the European rabbit, an invasive and destructive species in Australia.
Penn State University officials report that Alter's team received the 2019 U.N. Public Service Award, the most prestigious international recognition of excellence in public service, at this year's U.N. Forum in Azerbaijan.
The team's initiative, the Victorian Rabbit Action Network, focused on effective management of Australia's worst invasive species, which has extensively damaged land and agricultural crops, threatened more than 300 endangered native species, and has burrowed into sensitive cultural heritage sites, including indigenous burial grounds.
Alter, professor of agricultural, environmental and regional economics in Penn State University's College of Agricultural Sciences and co-director of Penn State University's Center for Economic and Community Development, provided guidance on how to navigate the intricacies of community engagement, and social and human behavior challenges during the five-year research study.