News from across the Commonwealth
2019 shaping up to be heavy on tornadoes
Pennsylvania had a reported 31 tornadoes — with 28 confirmed — by the end of May, far exceeding the state's annual average of eight, according to the National Weather Service (NWS). (NWS officials noted that since the use of Doppler radar systems became common, more tornadoes have been reported than in previous years, so the annual average is continuing to climb.)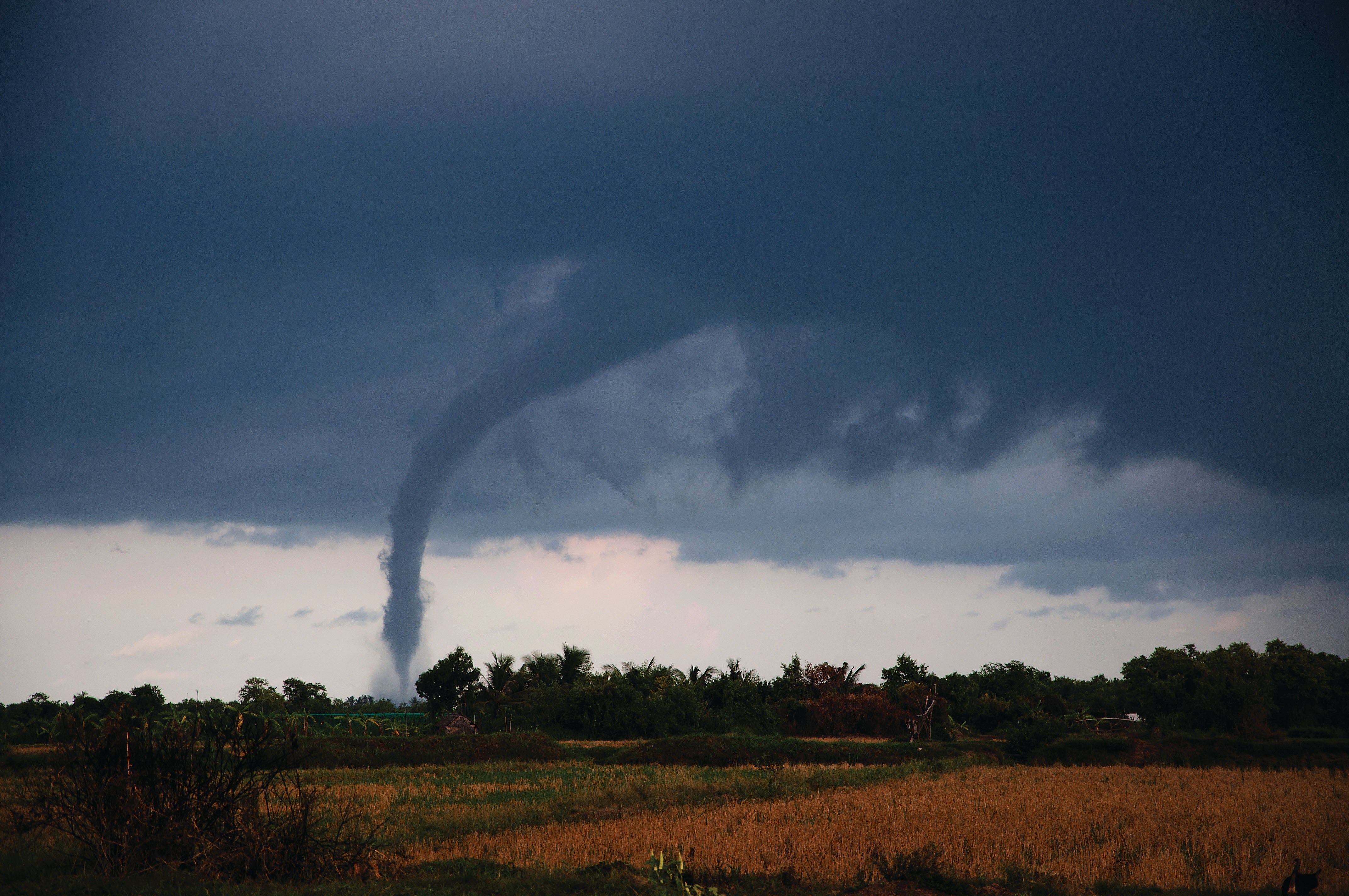 Severe weather is more common in the summer months, but the 2019 tornado outbreak started early with the first confirmed tornado being recorded on Jan. 8 in Mercer County. Other tornadoes confirmed included: April 14-15, nine; April 19, five; May 19, two; May 23, one; May 25, two; May 28, four; and May 29, four.
Most of the confirmed tornadoes had an intensity rated Enhanced Fujita (EF)-0 or EF-1 with four rated at EF-2. None were recorded as being higher than EF-2. Storms range in intensity from EF-0 (wind speeds at 65 to 85 miles per hour) to EF-5 (wind speeds of more than 200 miles per hour).
Pennsylvania has 'best restaurant' in the U.S.
The James Beard Award for outstanding restaurant (the awards are known as the Oscars of the food world) was recently presented to a Philadelphia restaurant. Zahav (the Hebrew word for gold), which opened in 2008, is known for its Israeli cuisine.
The nonprofit James Beard Foundation has been honoring outstanding restaurants and cooks since 1990. The award recognizes James Beard, who was named "Dean of American cookery" by The New York Times in 1954. The foundation's mission is to celebrate, nurture, and honor chefs and other leaders making America's food culture more delicious, diverse, and sustainable for everyone.
Proposed Great American Rail Trail would cross Pennsylvania
The Rails-to-Trails Conservancy (RTC) has announced its preferred route for the proposed Great American Rail Trail, which would cross more than 3,700 miles between Washington, D.C., and Washington State, using existing off-street trails where feasible.
After conducting a route assessment and analyzing more than 34,000 miles of multi-use trails across the country, the RTC has announced a preferred route that crosses 12 states, beginning in Washington, D.C., and including Maryland, Pennsylvania, West Virginia, Ohio, Indiana, Illinois, Iowa, Nebraska, Wyoming, Montana, Idaho, and Washington State.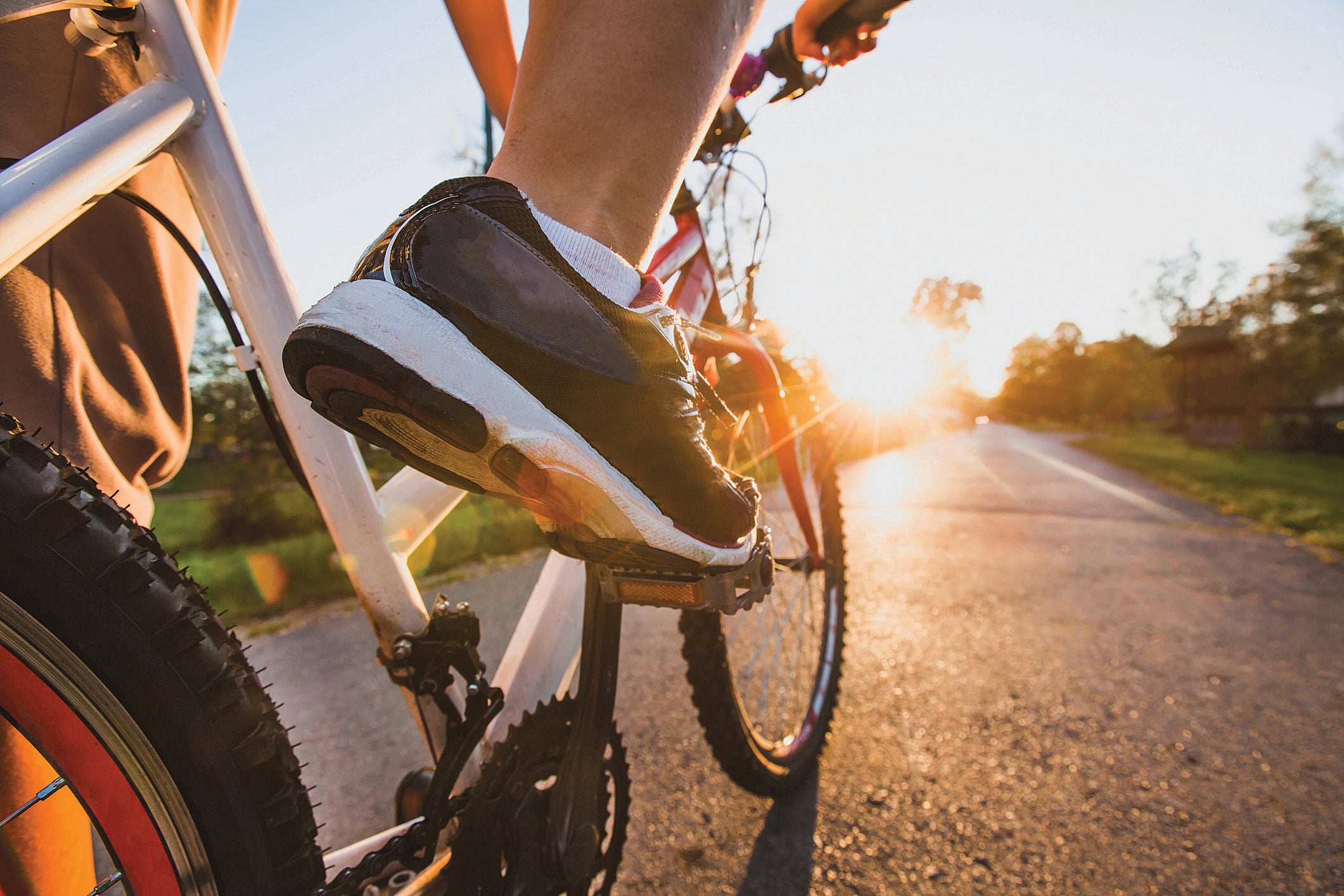 As envisioned, the plan in Pennsylvania would incorporate nearly 124.3 miles of the Great Allegheny Passage, 17.5 miles of the Montour Trail, 15.9 miles of the Panhandle Trail, and 3.6 miles of the Three Rivers Heritage Trail. 
There is a 10.6-mile gap between Pittsburgh and Corapolis in this version of the trail. Counties involved are Allegheny, Fayette, Somerset, Washington and Westmoreland.
For information about the proposed trail, go to greatamericanrailtrail.org.
DHS certifies Pennsylvania as REAL ID-compliant
The U.S. Department of Homeland Security (DHS) has notified the Pennsylvania Department of Transportation (PennDOT) that Pennsylvania is in full compliance with the federal REAL ID Act.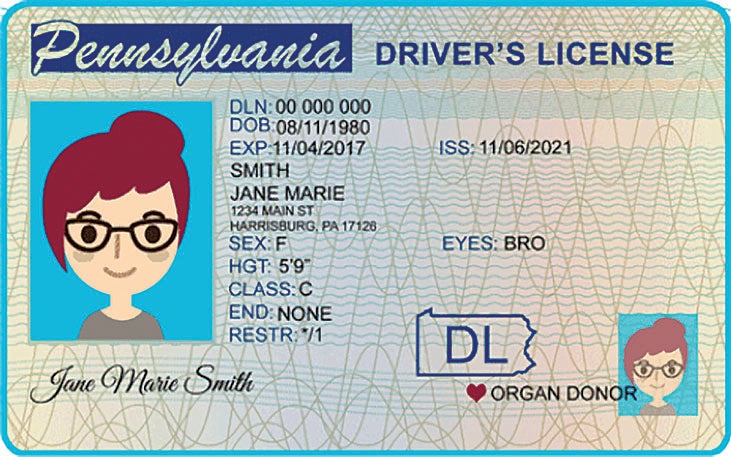 PennDOT officials have issued nearly 140,000 REAL IDs since they became available on March 1. Effective on Oct. 1, 2020, a federally accepted form of identification (such as a Pennsylvania REAL ID driver's license or ID card, a U.S. Passport/Passport Card or a military ID) will be required to board a commercial flight or visit a secure federal building. It is not required that residents obtain a REAL ID, and PennDOT continues to offer standard-issue driver's licenses and photo IDs.
More information about the REAL ID program is available at penndot.gov/REALID.