NATURE NEWS
Have you heard? There's a new bird
Here's some news that should be sweet music to the ears of birders: A rare hybrid songbird has been spotted in western Pennsylvania.
The bird is the offspring of a female rose-breasted grosbeak and a male scarlet tanager. A birdwatcher encountered it in Lawrence County in 2020, when he heard it singing the scarlet tanager's song. Since then, Penn State researchers have confirmed its existence and ancestry with genomic sequencing and song analysis.
It's the first documented bird of its kind.
Avian hybrids are unusual, researchers say, since birds are usually good at identifying their own species.
Chalk it up to a crazy night in the bird house?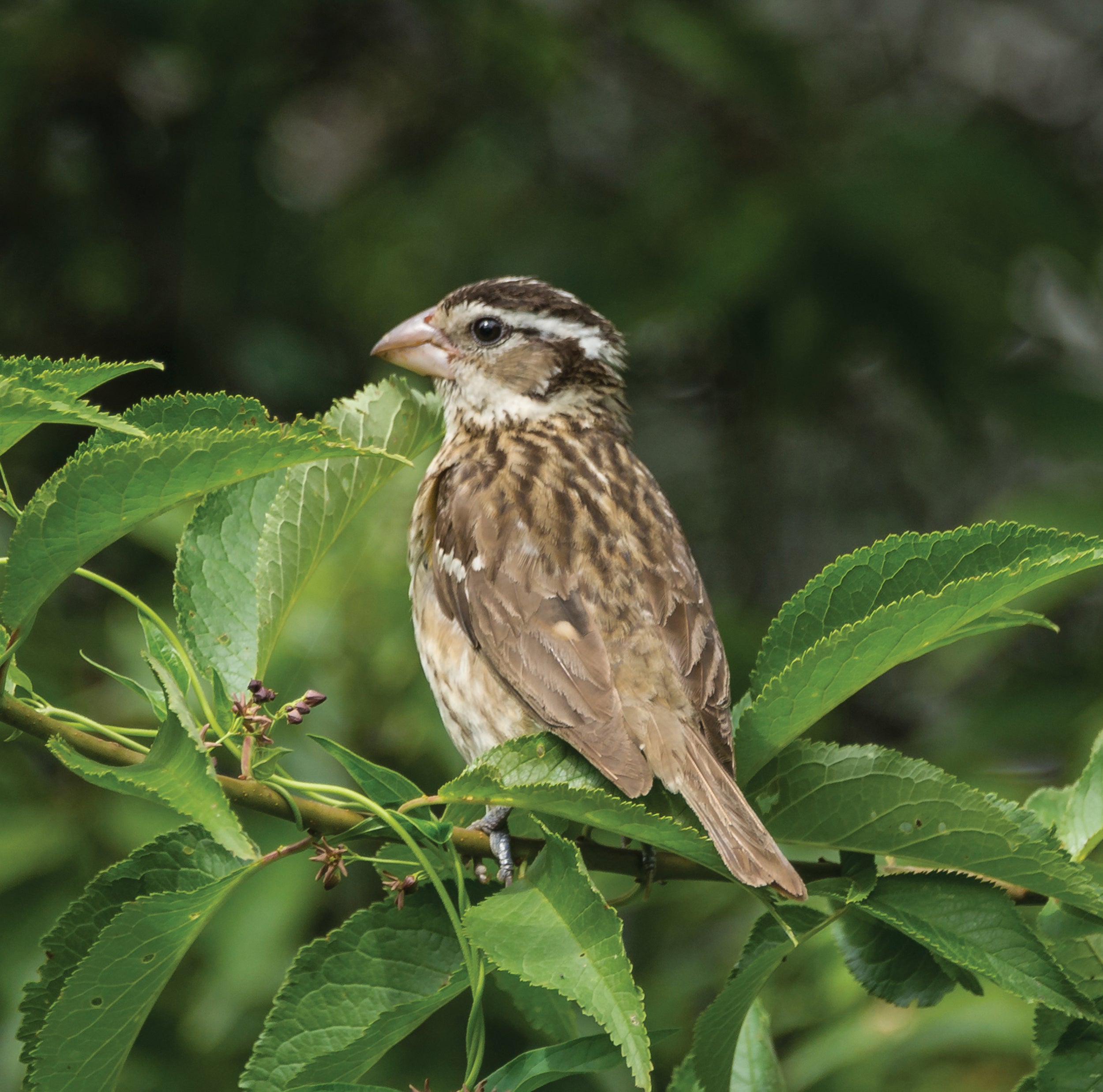 MONEY FOR FARMERS
Rebates available to enhance energy efficiency
With material and equipment costs soaring, Pennsylvania farmers and ag producers could use some relief, and the state Department of Environmental Protection (DEP) is ready to deliver it.
Through its Agriculture Energy Efficiency Rebate Program, DEP is offering cash back — as much as $5,000 — to help farmers reduce their energy use by installing the following:
Energy-efficient lighting systems — LED lighting (both interior and exterior), including fixtures and controls

Energy-efficient ventilation equipment — Ventilation fans, including both circulation and exhaust fans, motors, and controls

Energy-efficient dairy equipment — Variable speed vacuum pumps, efficient motors and controls, scroll compressors, well water pre-chillers (plate coolers/heat exchangers), and refrigeration heat recovery
DEP has up to $150,000 available. Rebates will pay up to 50% of equipment purchase costs, up to $5,000. The program is open on a first-come, first-served basis as funding remains available or through March 31, 2023.
For program guidelines and step-by-step application instructions, go to dep.pa.gov/agricultureenergy. Applicants may also contact Michelle Ferguson at 570-327-3783 or email RA-EPAgEnergyProgram@pa.gov.
A NEW LOOK
Pa. driver's licenses get another makeover
They can't do much about your driver's license photo, but PennDOT is making over the card it appears on — a redesign the agency says will start rolling out statewide later this month.
The new look, which includes enhanced security features to prevent fraud and identity theft, will be featured on standard and REAL ID-compliant cards and phased in over the next four years as Pennsylvanians renew their licenses.
So what makes these cards different? For one, they feature an "optically variable ghost portrait" of the card owner along with data that disappears depending on the viewing angle. The new cards also have a gold metallic tint visible under direct lighting and a customized security pattern.
Pretty soon, though, you may not need a card at all. PennDOT officials have said they're considering mobile driver's licenses, or MDLs, which can be stored on smartphones and eliminate the risk of lost or damaged cards.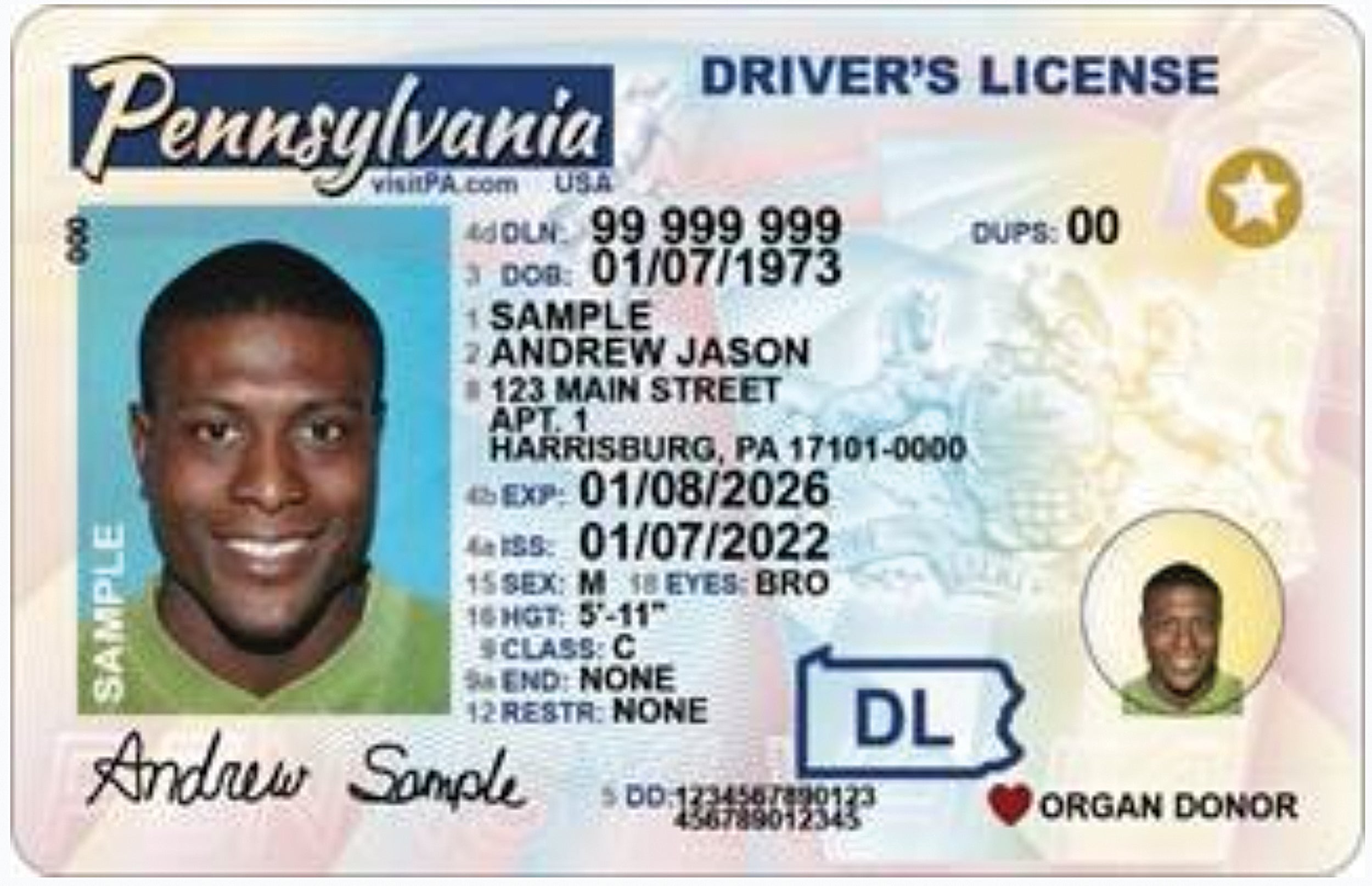 CRIMEWATCH
Game Thief Hotline helps nab poachers
Hunters are one thing, poachers are another. You can help eliminate the latter, reduce game law crimes and possibly earn a $250 reward by calling the Pennsylvania Game Commission's Operation Game Thief Hotline, 888-PGC-8001.
Tips can also be reported online at bit.ly/PGCOGT or on the Operation Game Thief Facebook page.
Tipsters, who can remain anonymous if not interested in the reward, are asked to provide as many details as possible, including:
A description of what you saw and the species involved
Date and time of occurrence
County, township and address of where the event occurred
A description of the person(s): height, weight, hair color, eye color, approximate age, tattoo or other distinguishing feature, clothing, sporting arm, etc.
A description of the vehicle(s): color, make, model, dents, decals, bumper stickers, license plate number and state, road/route, direction of travel
According to the game commission, officers are typically dispatched within 20 minutes of receiving a hotline call.  
TIMELINES

Our November 2012 issue explored the financial issues facing the U.S. Postal Service and the impact on rural post offices, the cornerstone of many small communities. After considering mass closures nationwide — and getting a lot of push back — federal officials shifted gears and moved instead to reduce hours at smaller, rural facilities. Many of the 826 post offices in Pennsylvania scheduled to have their hours cut were in territories served by rural electric cooperatives.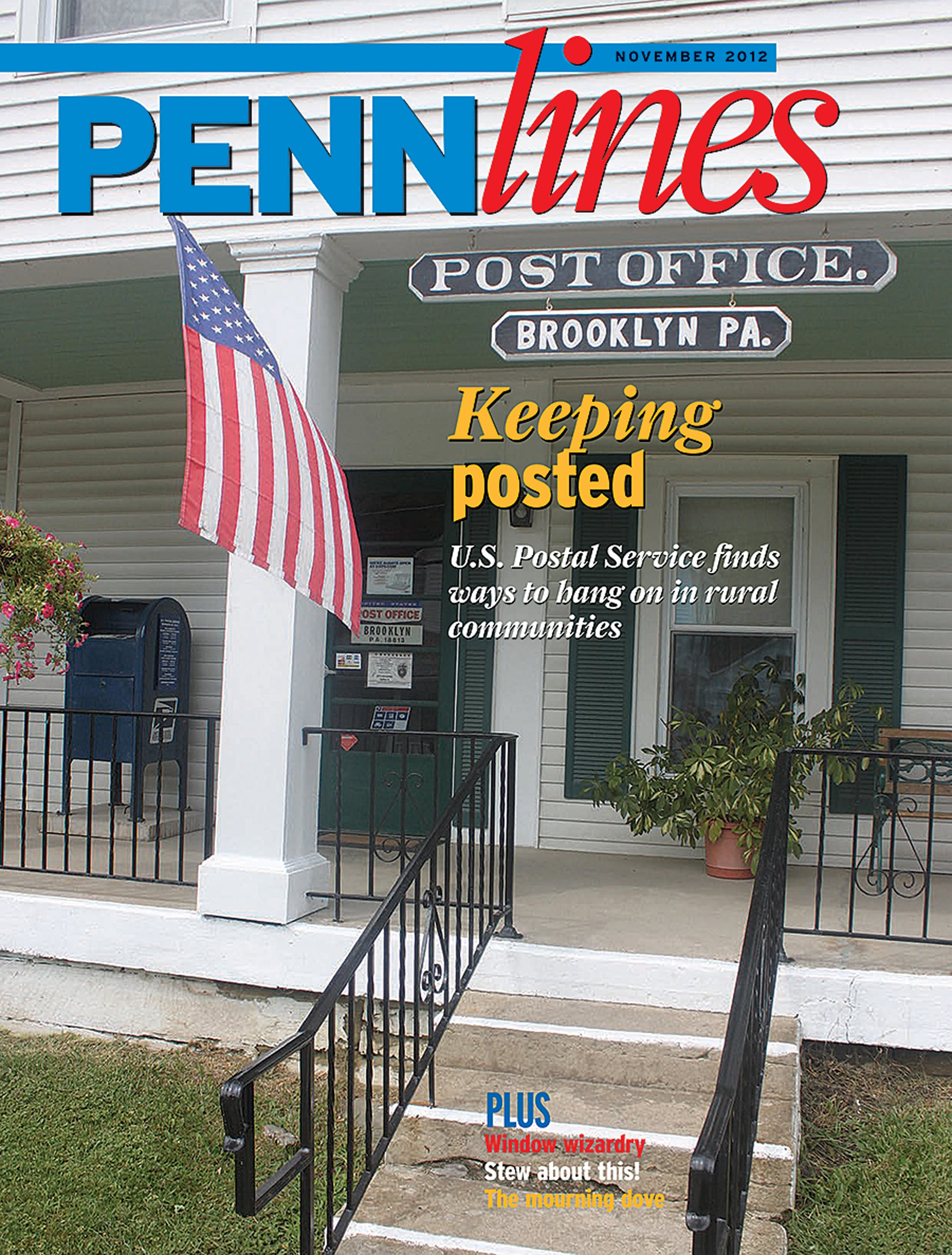 SAY THANKS
November is National Gratitude Month. Celebrate by starting a gratitude journal, telling a friend you appreciate them, or donating time or money to an organization that's helped you or a loved one.
ATTENTION, DISNEY LOVERS
Love Disney? Then you'll love this: An exhibition celebrating its 100th year will make its world premiere at The Franklin Institute, Philadelphia, in February 2023. To learn more, go to fi.edu/disney100.
PAMPER YOUR POOCH
Give your pup some extra love, attention and treats on Nov. 23, which is Thankful for My Dog Day.
GET IN THE CHRISTMAS SPIRIT
Pal around with Tiny Tim and sing carols at the 38th Annual Dickens of a Christmas, a beloved celebration that opens Friday, Dec. 2, and runs through Sunday, Dec. 4, in downtown Wellsboro, Pa.
THINK SPRING
Want a garden that looks like a work of art? Learn lots of tips and tricks at the Dec. 3 "Garden Artistry" webinar, hosted by Penn State Extension. To register, go to extension.psu.edu.