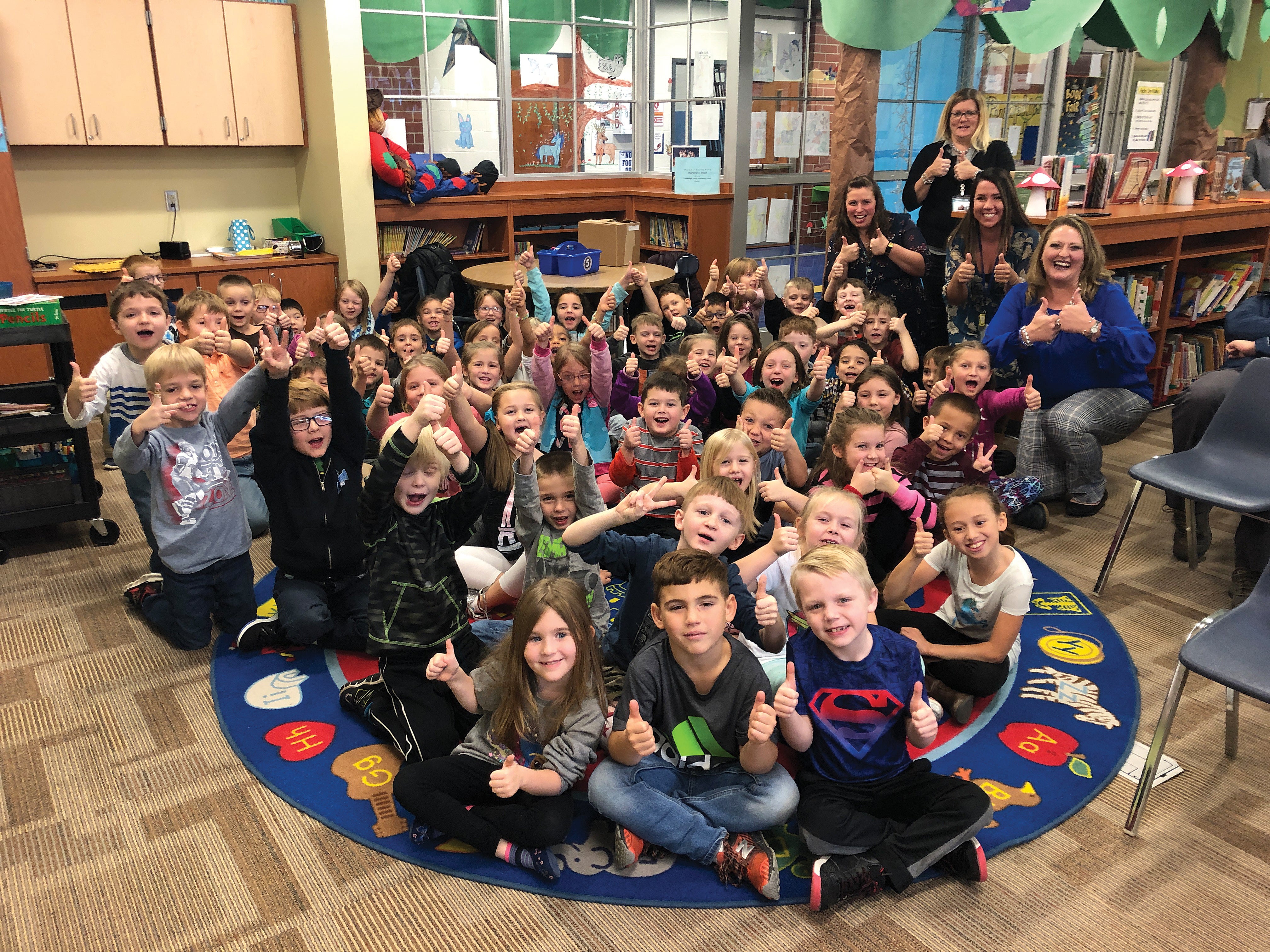 Planning for rural posterity
Encouraging community investment in Pennsylvania
By Kathy Hackleman
Senior Editor/Writer
When Pennsylvanians consider their legacy and develop a plan for the eventual distribution of their estate, most reflect on the recipients of that transferred wealth — possibly their church or favorite charity, but almost certainly their children, grandchildren, and great-grandchildren. Due largely to the continuing out-migration of young people from rural counties, the result is that many dollars left by longtime rural residents to their younger heirs are on track to leave these areas forever.
Back in 2008 and again in 2016, the Center for Rural Pennsylvania (Center) sponsored research that provided an estimation of wealth existing in each of the state's 67 counties, and to project how that wealth would be transferred over an extended period.
"The Center wanted to encourage conversations within communities about how, by capturing a portion — just 5 percent — of that wealth through philanthropic efforts, locally determined goals of community and economic development could be achieved," says Barry Denk, director of the Center, a bipartisan, bicameral agency of the General Assembly. "The transfer of wealth effort promotes the idea of considering a community foundation as an heir to one's estate."
The Center's 2016 study estimates that in the decade between 2016 and 2025, about $310 billion will transfer from one generation to another in Pennsylvania. Across Pennsylvania, that means a 5 percent giving goal could yield $15.5 billion over the same 10-year period. Although the study shows the highest wealth is in Philadelphia and Pittsburgh and their suburbs, and in the eastern portion of south-central Pennsylvania, it also shows charitable giving potential is found in every Pennsylvania community.
The Center's board chairman, state Sen. Gene Yaw (R-Lycoming), notes all Pennsylvania communities would benefit if their residents set aside 5 percent of their estate for community foundations. (A community foundation is a tax-exempt organization set up to enable people with philanthropic interests to support the issues they care about, either while they are still alive or through their will. Any size donation is welcome.)
"Each of Pennsylvania's 67 counties is estimated to realize a transfer of wealth, some in the hundreds of millions and some in the billions, which underscores some real philanthropic prospects over the next 10 or even 50 years," Yaw says. "I'm encouraged by the wealth scenario, particularly for our rural communities … It is our hope and expectation that, with these wealth transfer estimates, residents will understand the power that charitable giving can have in improving a community's quality of life for generations to come."
Yaw notes that charitable giving is a personal decision, and there are many residents who take the future of their rural communities very personally.
"Just think what could be achieved over the next 10 or 20 years if we include our community as one of our heirs," he states.
Planting a seed
State Rep. Garth Everett (R-Lycoming), who serves as vice chairman of the Center's board, agrees with Yaw.
"What appeals to me the most about the Center's transfer of wealth initiative is the local control and ownership," Everett notes. "The Center's intent in sponsoring this research was to provide communities with sound information about a grassroots approach to capturing just a small portion of the wealth that exists within, and how it can be used for investing in locally determined projects through community foundations."
It is important to note, he adds, that the idea of transfer of wealth is not targeted at only those who traditionally support community philanthropy.
"The successful wealth transfers the Center studied included donations ranging from a few hundred dollars to a vehicle, to livestock, to inclusion in an insurance policy," Everett says. "It gives all residents a chance to participate at a level that fits within their ability. More importantly, it's a way in which all residents can have a say in their community's future by investing in people and projects that continue a desired quality of life for generations to come."
As the president and executive director of one of rural Pennsylvania's community foundations, Mike Kane says rural residents can shape the community they live in through their support of similar foundations. Kane, who has been at the Community Foundation for the Alleghenies for 18 years, says Pennsylvania's community foundations are unusual and important assets.
"We have over 700 funds here; we work for the donors," he says. "The donors direct us to manage their philanthropy in a variety of ways. Some say they would like to support 'X' or 'Y' charitable organizations. Others want to establish scholarships. Some are interested in fields such as conservation and we work to find things that fit. Others say, 'I love where we live, so I would like to set up a fund and you decide where the money goes.'"
Investing in community
Kane explains nonprofit organizations, especially those in smaller communities, need financial resources to carry out their missions. Those funds are not always easy to come by as many don't qualify for grants due to the small populations they serve.
"There really isn't anything else like a community foundation," Kane says. "They offer a chance for you as a donor to really think about what you and your family have valued in your community and say, 'Here's what we would like to see happen.'"
As an example, Kane shares information about a new fund — one so new that it hasn't even been formally announced.
"We had a bequest from someone who was interested in connecting high school graduates to the trades, and so we are going to have a significant endowment that will go toward scholarships for students from Cambria and Somerset counties who want to enter trade school," Kane says. "We are looking at the four or five highest-priority area jobs that are in the trades and we are going to focus the scholarships there."
The foundation, which in addition to Cambria and Somerset counties also serves Bedford and Indiana counties, is using the donor funds to do exactly what the donor wanted, but it also is ensuring the funds benefit the community.
"If we focus on welding and machining where there is a local demand, not only have we given that kid a job with a living wage, we have kept someone in the area," Kane notes.
While the Community Foundation for the Alleghenies covers several counties, there are also smaller foundations that make a huge difference in their communities. One example is the Women Who Care initiative through the Elk County Community Foundation, which recently started an affiliate organization in McKean County.
"Women Who Care started about nine years ago when we recruited women who would give a minimum of $100 annually," explains Paula Fritz Eddy, executive director of the Elk County and McKean County Community Foundations. "So far, we have provided $187,000 for small nonprofits that wouldn't have had the extra monies to start a new project or enhance an ongoing project."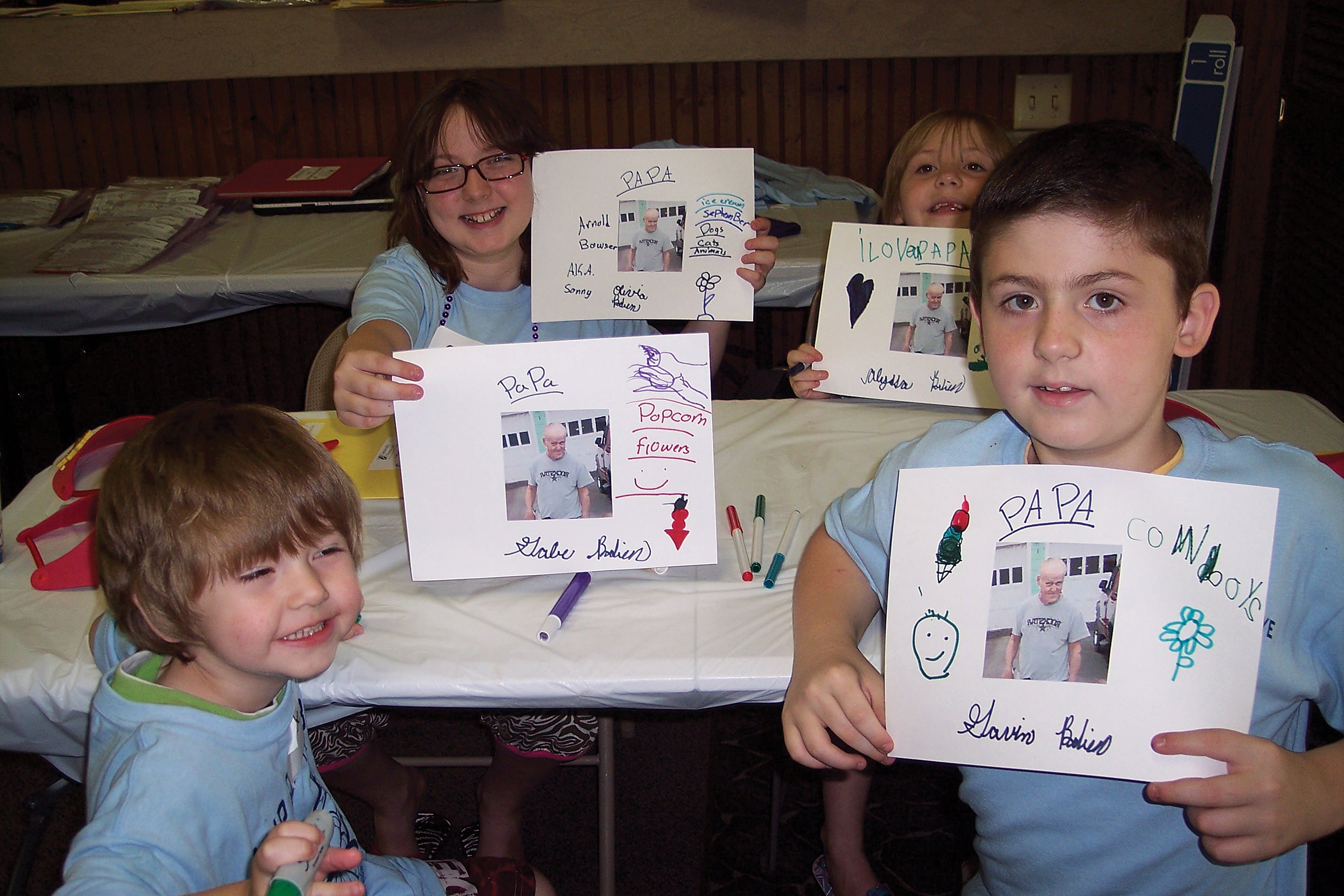 The initiative is only a small part of what the foundation does, but many of the women who are a part of the Women Who Care effort have gone on to open a donor-advised fund, a scholarship fund or named the foundation in their estate plans.
"When I talk to people, I ask them to think about their community as a distant cousin that you might want to help support," Eddy says. "If you love your community and what it stands for, you can help. Without everyone's support, small communities are slowly going to become ghost towns."
Although part of her job description is to find funding sources, Eddy says she prefers not to ask people directly for money.
"Instead, I tell the community foundation story," she says. "Often, we are known for giving grants or scholarships, but our true mission is working with people and helping them to connect to the causes that matter to them in their community."
Denk notes the foundation serving Elk County is a great example of what can be done in a rural county of only 30,000 residents. He wants to spread the word about how important a 5 percent gift could be to any community if bundled together with other gifts through a community foundation.
As for how that's working out, Denk says the Center's research results have been widely distributed across the state, to all members of the General Assembly and to community foundations. Media releases have generated many requests for copies, and Center staff members have made presentations to community foundations, local leadership development classes, tourism development groups, and economic development agencies.
"The Center's hope is that the transfer of wealth study leads to conversations, strategies and then efforts at the local level to capture some of the wealth for investment in locally determined projects," Denk notes. "The success that rural communities in other states have had proves that transfer-of-wealth strategies tied into a community foundation work."
Doing it ourselves
"We have a lot going for us: a rich history, breathtaking landscapes, good local colleges, robust job training programs, extraordinarily low costs of living," Kane says. "And our people, talented people with great ideas and energy to match, want to see this area thrive."
But, he adds, "Our challenges are also well-documented: a drug epidemic that knows no socioeconomic boundaries, higher-than-average-unemployment with no large-scale employers on the horizon, blight and shrinking government support."
Nobody, he says, is coming to save rural Pennsylvania.
"We have to do it ourselves," he emphasizes. "And we have everything we need to make it happen. … We are in the midst of the largest transfer of wealth in history. It's the money changing hands from baby boomers to Generation X. Imagine what would happen if a tiny percentage were set aside to do good. Structured well, that's money that could do good in perpetuity. That means it doesn't just get spent and go away. It can help forever."
More information about Pennsylvania's numerous community foundations can be found at The Grantsmanship Center Inc. at tgci.com/funding-sources/PA/community. The Center for Rural Pennsylvania's 2016 Transfer of Wealth report can be found at rural.palegislature.us/wealth/2016/tow-2016.pdf.
Also in this issue
Also in this issue