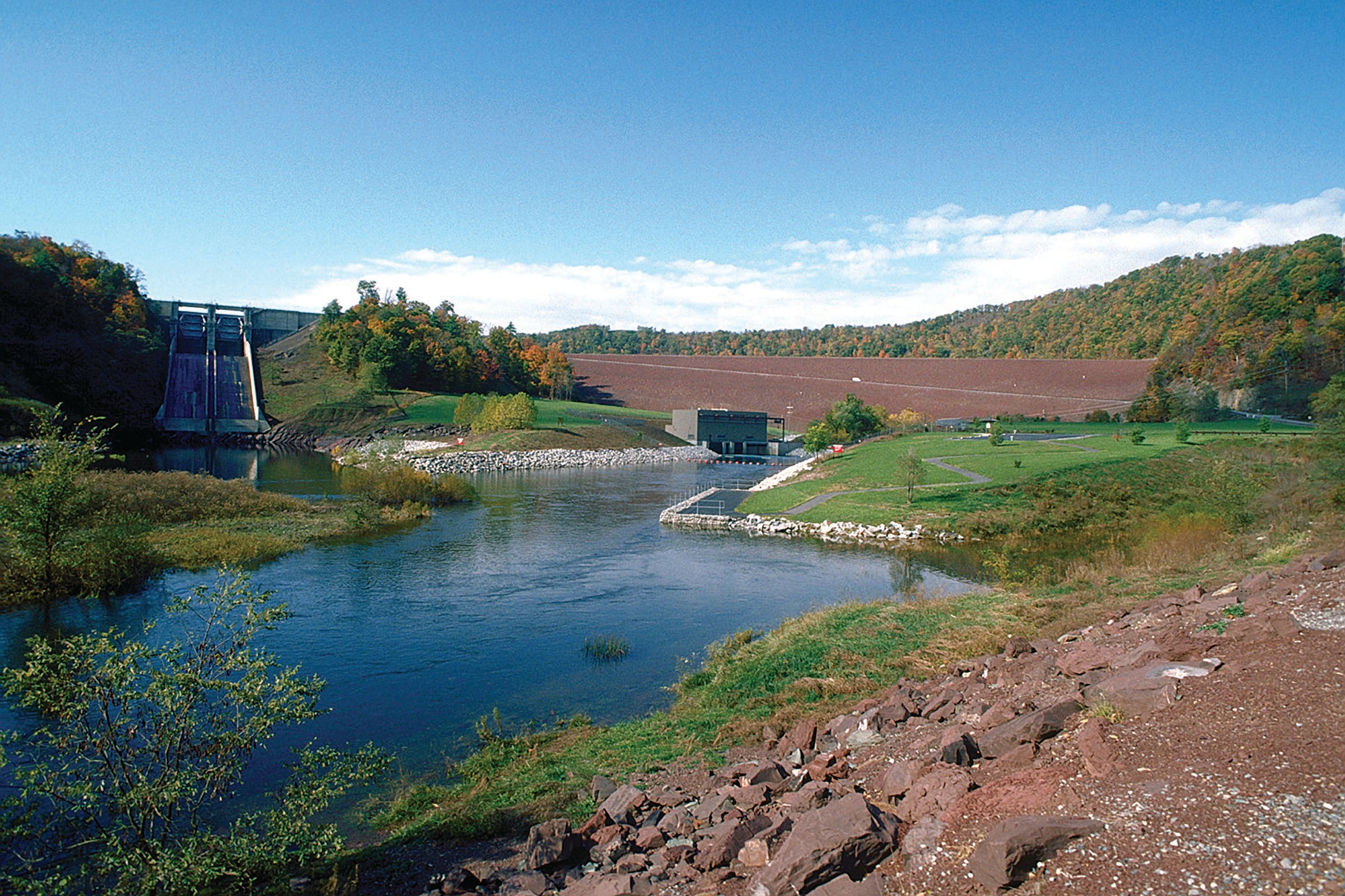 Energy and you
Understanding your cooperative power supply
By Michael T. Crawford
Associate Editor
How many people does it take to turn on a lightbulb? A microwave? A coffee pot? When you flip that switch or push that button, your hand is just the last in a long line of people devoted to bringing just the right amount of electricity flowing into your home or business at just the right time.
Tracing that line to its source takes you to Allegheny Electric Cooperative, Inc. (Allegheny), the wholesale supplier of electricity to 13 electric cooperatives in Pennsylvania — including yours — and one in New Jersey. Through a mix of self-owned generation assets and power purchases, Allegheny provides the power that reaches your home via your local electric cooperative.
Your cooperative, along with the other 13 sister organizations, formed Allegheny in 1946 to serve cooperative energy needs.
"The purpose of Allegheny's inception was to help save power costs for the local cooperatives," explains Allegheny Chairman Jay Grove, who also serves as chairman of Gettysburg-based Adams Electric Cooperative. "It has and continues to do just that. The idea behind it was that the local cooperatives could better control their destinies by being in control of the power supply."
Over the years, Allegheny, based in Harrisburg, Pa., has evolved from an organization that simply negotiated power contracts on behalf of the cooperatives to a robust energy company with highly sophisticated power trading operations, as well as a diverse portfolio of self-owned generation resources.
"The not-for-profit business model of electric cooperatives dictates that Allegheny is driven to provide its members a reliable source of power at the most affordable price. It's a model that's worked extremely well," notes PREA/Allegheny President & CEO Frank Betley. "Today, electric cooperative consumers in Pennsylvania and New Jersey enjoy among the lowest and most stable generation rates in the entire region."
Generation
When a light goes on, demand is created. Power providers like Allegheny meet this demand by converting energy to electricity, typically by spinning turbines to generate that electricity. These turbines can be spun using steam, combustion gases, air, or the force of strong winds or rushing water. Converting solar energy through photovoltaic cells — or solar panels — also generates electricity.
Your power is drawn from a mix of resources, including renewables. Allegheny owns and operates the Raystown Hydroelectric Project, a 21-megawatt run-of-the-river plant at Raystown Lake in Huntingdon County, which produces approximately 4 percent of the electricity cooperative consumers use each year.
Allegheny also draws power from hydroelectric electricity generated by Niagara Falls and the St. Lawrence River through long-term contracts it maintains with the New York Power Authority. These contracts produce approximately 6 percent of the power that lights cooperative homes.
Some homes of consumer-members even contribute to the cooperative grid through an ever-growing system of interconnected renewable energy projects, including solar arrays, wind turbines, and anaerobic digesters.
For cooperative members in Pennsylvania, the lion's share of power comes from nuclear energy. Specifically, Allegheny generates nearly 60 percent of cooperative consumer-members' electricity needs from a 10 percent share of the Susquehanna Steam Electric Station (Susquehanna), a nuclear plant in Berwick, Pa.
Susquehanna, a two-reactor, 2,600-megawatt unit, is one of five nuclear plants in Pennsylvania, which together provide roughly 41.6 percent of the Commonwealth's electricity. According to the Nuclear Energy Institute, nuclear power accounts for 93.7 percent of the state's carbon emissions-free electricity, letting Pennsylvanians avoid about 52 tons of CO2 emissions and more than $260 million worth of pollutants every year.
"There's no other resource that compares to the capacity and production of nuclear energy — or its positive environmental impact," notes Betley. "It's critical to a diverse and competitive energy marketplace — and to achieving clean energy goals. For cooperatives in Pennsylvania, it's the workhorse of our generation mix."
Generation mix is just that — a mix of different generation methods for electricity, and the more varied, the better. Anything, including unexpected wild weather can — and inevitably will — temporarily disrupt any generation method, so the more baskets one can put their proverbial eggs in, the better."
Power delivery
Once the power supply is generated, it has to get to the consumer, but it doesn't go straight from the source to the point of demand. To successfully and economically transmit power across vast distances, the power is transformed at a transmission substation from a low voltage to an extremely high voltage — up to 500,000 volts. At this high voltage, power flows across large transmission lines to various distribution substations around the Commonwealth where the power is transformed again to a much lower voltage.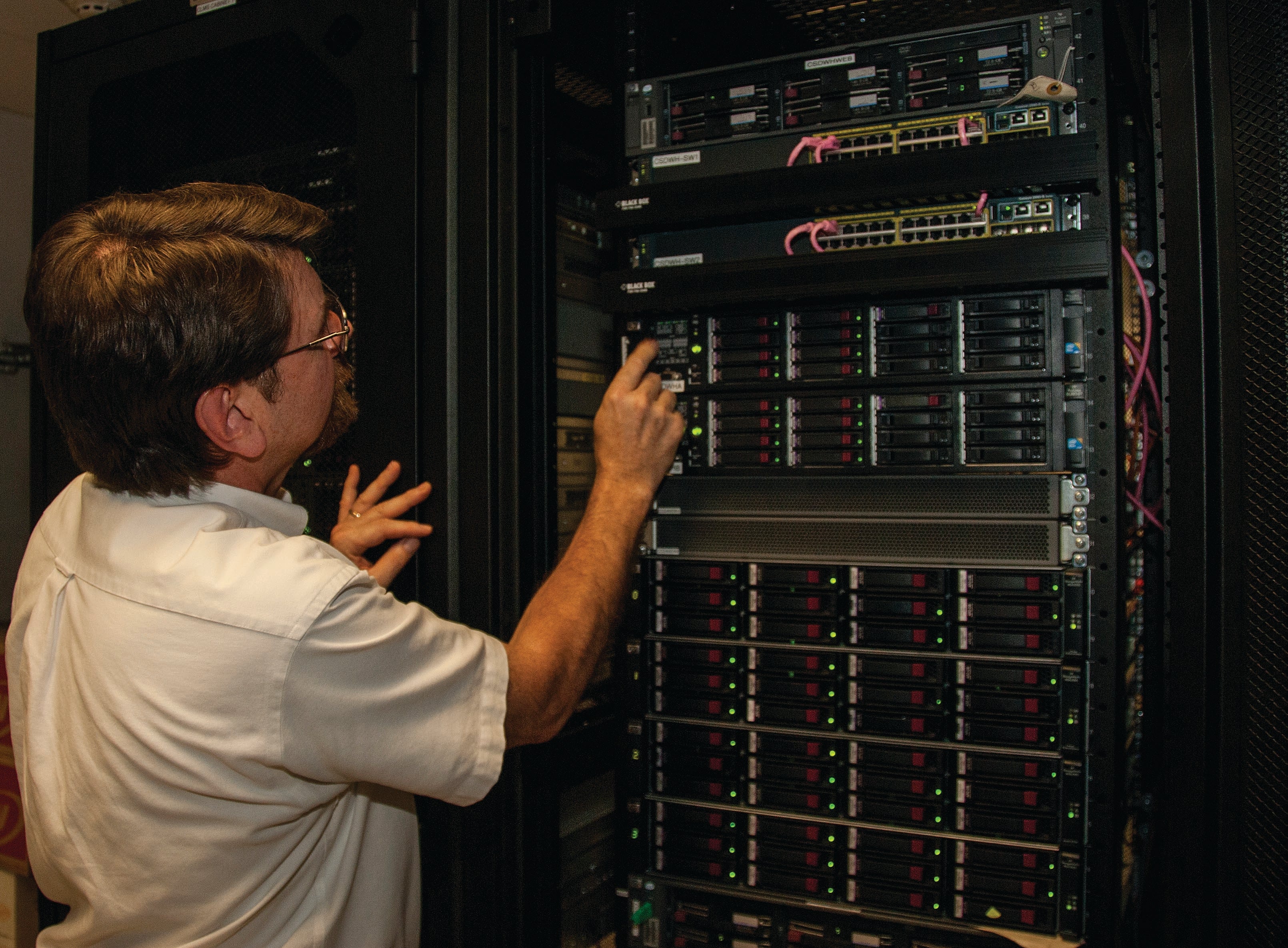 Once your power moves from the transmission line to a distribution substation, your local cooperative takes over. From the substation, the power flows along distribution lines — those easily spotted running alongside the road. But even here, the voltage is still too potent for the end user.
To handle the electricity at this point, your local electric cooperative has a number of highly skilled personnel, including lineworkers. They ensure electricity flows safely from the substation and eventually to your home. They're also the ones who head out into the storm to get your power back on when the lights go out.
The job of a lineworker is regularly listed among the most dangerous in the world. When you factor in the rugged terrain rural electric lineworkers must navigate, that job becomes even more dangerous. Fortunately, cooperative consumers have a dedicated team committed to ensuring the lights stay on in their rural areas.
"I can't think of anything I would rather have done as a career," says Lindsay Chamberlain, crew chief of Wysox-based Claverack Rural Electric Cooperative. "You are out there working for people who genuinely appreciate you being there. I like having the feeling that what I am doing is making a difference in somebody's day or in somebody's life."
Right before your electricity reaches its destination, the power transforms one last time inside a transformer box — the gray cylinders atop the poles outside your home — and finally arrives at 120 or 240 volts to turn your light on, microwave your breakfast burrito, or brew your cup of coffee.
All of these feats require a certain amount of electricity, or watts, but your electric bill charges by the kilowatt-hour. Why? The LED lightbulbs your cooperative sent you last year don't just need 9 watts of electricity — they need it over the course of an hour. It boils down to this: appliances need a constant flow of exactly the right amount of power to function — too much or too little may cause them to malfunction — so generation sources tone down or ramp up production to meet a constant stream of demand.
"One of the challenges with a commodity like electricity — unlike pretty much any other commodity — you have to match on a minute-by-minute basis how much you're using versus how much you're generating," explains Todd Sallade, PREA/Allegheny vice president — power supply & engineering.
So Susquehanna and Raystown are constantly ramping up and down? No, not at all. While much of Allegheny's power comes from its own resources, about 30 percent of its generation mix comes from market purchases. This "patchwork quilt" approach allows Allegheny the flexibility to provide that 24/7 on-demand power — essentially a constant supply of electricity — and purchase any excess on an as-needed basis. The key is keeping those costs down — and where being in a cooperative truly makes a difference.
Cooperative difference
Purchasing power can get expensive, especially during times of high demand. The more people who need that power right now, the more expensive it can get. These high-demand points are called peaks, and the higher the peak, generally the higher the cost. Allegheny, in coordination with your local cooperative, works to reduce these peaks through a voluntary Coordinated Load Management System (CLMS).
Through small switches installed on electrical appliances, such as water heaters, in cooperative homes, CLMS can temporarily disable sources of demand that aren't actively being used. Once the peak has passed, CLMS switches the devices in question back on. In practice, it's like adding an entirely new generation source without having to build one, thus reducing the amount of excess power Allegheny has to purchase.
"The idea is that to the extent we shave our peak, we save on power costs," Sallade says. "Ideally, it's transparent to the member — they never know you've turned the switch on and off."
CLMS is actually a way you, as a cooperative consumer, can get involved in your own power supply — and have a role in controlling your power costs. The program has been remarkably effective over the years, with more than 45,000 load control devices connected in cooperative homes throughout the Commonwealth.
The goal of power supply is to function much like CLMS — that is, without the member realizing anything was done at all. When the switch is flipped, the lights come on, and when the bill comes in the mail, the frown stays off. To date, CLMS has saved cooperative consumers nearly $146 million in avoided power costs since 1986, which is something to smile about.
"As a cooperative, the idea is to keep costs down for the members — from the power plant to the light switch," says Betley. "Right down the line, from Allegheny to the local cooperative to the member at home, everybody has a role in that. This is a very different business model from shareholder-owned companies. Understanding that difference is the key to understanding your cooperative power supply."
Also in this issue
Also in this issue