Youth movement
Rural Electric Youth Tour brings history alive for future leaders
By Neil C. Jones
Contributing Writer/Photographer
A once-in-a-lifetime experience." That's how many of the participants in the Rural Electric Youth Tour describe the annual event that now draws more than 1,800 high school students to Washington, D.C., every summer to learn about their country's government and the electric cooperative program.
The National Rural Electric Cooperative Association (NRECA) began sponsoring the program in 1964, although the Youth Tour's roots began in 1957 when then-Sen. Lyndon B. Johnson, speaking at an NRECA meeting, encouraged cooperatives to set up a program to send teenagers to Washington, D.C., as an educational experience.
Soon after, Texas electric cooperatives began sending summer interns to work in Johnson's office. A few years later, cooperatives from other states began sponsoring weeklong visits to Washington, D.C., and the program evolved into today's Youth Tour.
"You don't get to experience much like this in rural Pennsylvania," says Paige Hagy, a student sponsored by Mansfield-based Tri-County Rural Electric Cooperative (REC) on the 2018 tour, held in June. "It's just magical."
Even though she has been to Washington, D.C., before, Hagy says participating in Youth Tour provided a unique experience.
"It's been great," she says. "Lots of energy, lots of things to do. There's so much to experience, and it's fun doing it with all of these people."
While high school students by design can participate in their once-in-a-lifetime experience only one time, adult chaperones often make the trip year after year.
In fact, Anita Leitzel, member services and education coordinator for the Pennsylvania Rural Electric Association (PREA), has been on Youth Tour 35 times, shepherding more than 3,400 Pennsylvania and New Jersey students around the capital.
The longest-serving Youth Tour director in the national program's history, Leitzel still calls every tour an adventure.
Changing lives
"It's been a pleasure to work with new groups of students each year," she says. "It's so rewarding to see students grow and discover how they can impact their community through the program. This program truly is changing lives. I have been asked many times why I continue to do Youth Tour. The answer is simple: it's the students."
Leitzel is assisted every year by an able group of chaperones provided by local cooperatives, many of whom return year after year.
This past Youth Tour was the first of what she expects will be many for Kristi Smith, who joined the member services department at Somerset REC in April. Smith was one of three chaperones from the Somerset-based cooperative who traveled to Washington, D.C., with 14 students.
"I felt like one of the teenagers experiencing Youth Tour for the first time," Smith says. "It was neat to be able to take it all in with them, to see the students get to know each other and hear how much they loved the trip. They were so appreciative to have been selected to attend."
Smith found Youth Tour to be educational and moving for her as well as the students.
"I learned co-ops have a strong voice today, just as they did in the 1930s when REA (the Rural Electrification Administration) was formed," she reports. "… I was really touched by the Pentagon Memorial and how uniquely it was designed."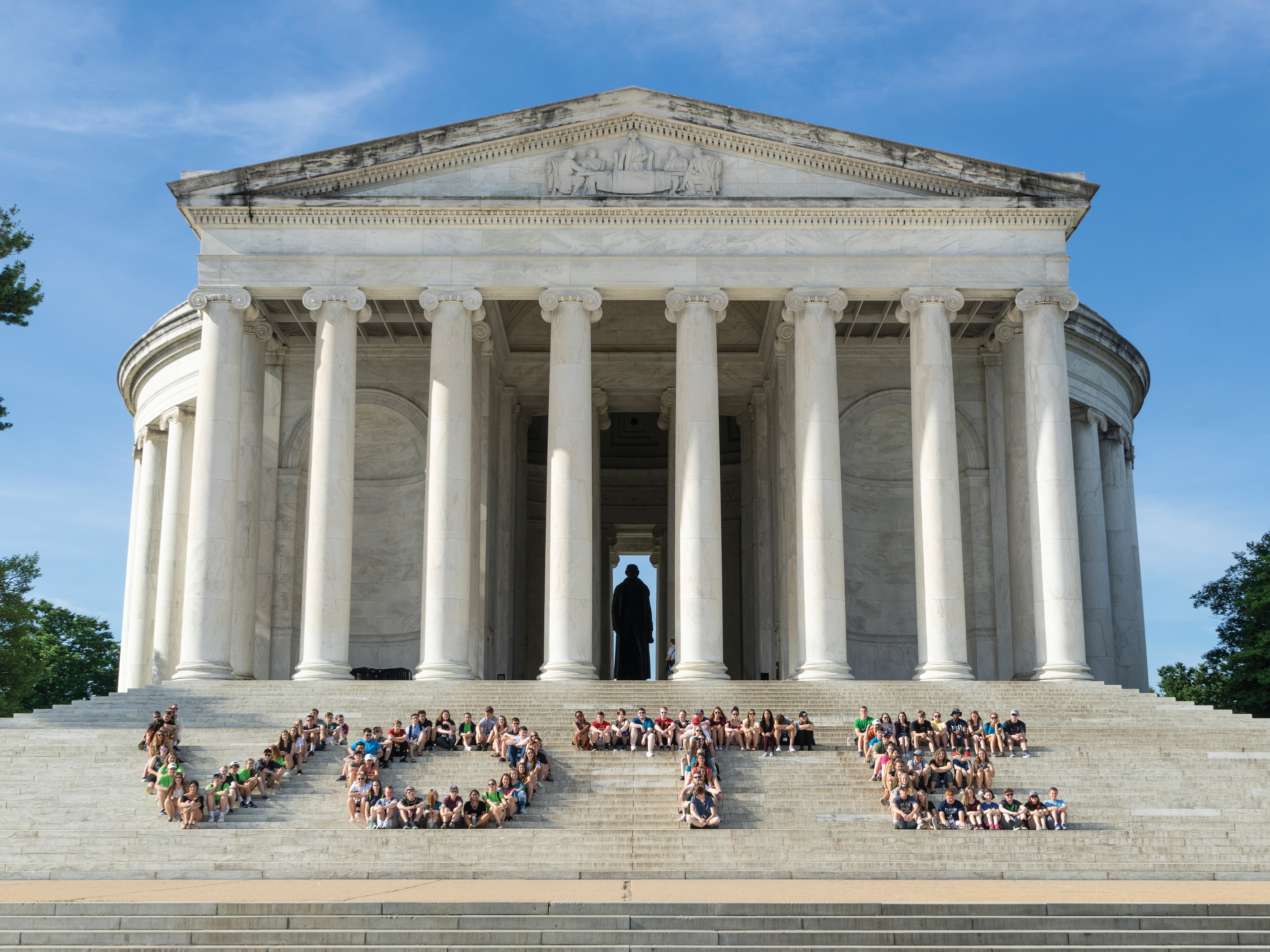 Students also found the tours of national memorials and museums to be among their most memorable moments.
Touring history
A visit to the U.S. Holocaust Memorial Museum, which houses more than 20,000 objects, more than 110,000 images, approximately 105 million pages of archival documents and more than 17,000 Holocaust-related testimonies, was a moving moment for students.
"It's honestly really sad and emotional," says Karissa Cowles, a student from Wysox-based Claverack REC. "I'm just in awe. I have no words for any of it."
Brooke Holben from DuBois-based United EC calls the experience of seeing the museum "mind-changing."
"You read from books that, yes, there was a lot of death, and they were treated harshly," she says, "but you never really understand it until you see a lot of the artifacts. It makes it a little more real than just reading from a textbook."
The students also had an opportunity to visit the Pentagon Memorial to honor those lost on Sept. 11, 2001. Many of the students were only infants on that tragic day, while some had not even been born yet.
A visit to the Newseum included an exhibition of Pulitzer Prize-winning photographs, including The Kiss of Life, 1967, an image of a lineman giving mouth-to-mouth to a co-worker after he contacted a low-voltage wire.
"Each image told a really powerful story," says Olivia Wilson, a student sponsored by Huntingdon-based Valley REC. "They were from places all over the world, and they really showed the way that the media can pull us all together."
The group also toured other monuments in the nation's capital.
"I really love the memorials," says Aidan Locke from Tri-County REC. "They really capture a lot of sacrifice that people have made for this country."
Of the Youth Tour, he adds, "It was absolutely amazing. I love everything about this tour. I think it's a great opportunity. I'm really glad a lot of people could share this experience with me."
By mid-week, the students were primed to meet and talk with their representatives in Congress: U.S. Reps. Lou Barletta (R-11th), Mike Kelly (R-3rd), Tom Marino (R-10th), Scott Perry (R-4th), Bill Shuster (R-9th) and Glenn Thompson (5th). U.S. Rep. Keith Rothfus (R-12th) was unavailable, but students met and spoke with J. Craig Kemper, legislative counsel in the Rothfus office.
"It was nice to meet with Congressman Shuster and get to know him a little bit more through that conversation rather than just through the web or the news," says Madison Trent from Somerset REC. "It's nice to hear his exact words. He was very thorough and put it in terms that we could understand as high school students. … It gets me connected with our country more. I'll be voting this coming November, so there's still things I need to learn, and this has really helped me do that."
Students began the tour with Youth Day, where Mary Ellen Lohr from Indiana-based REA Energy Cooperative was announced as the 2018 Outstanding Student from Pennsylvania to serve on the NRECA Youth Leadership Council and return to the 2019 Youth Tour as a peer leader.