Pennsylvania Preservation
Keeping history alive in small communities
By Michael T. Crawford
Associate Editor
One of the original 13 colonies, Pennsylvania is not without its fair share of history. Countless historical societies dot rural communities across the Commonwealth, cataloging this rich history and housing shelves overflowing with records and legends from centuries past.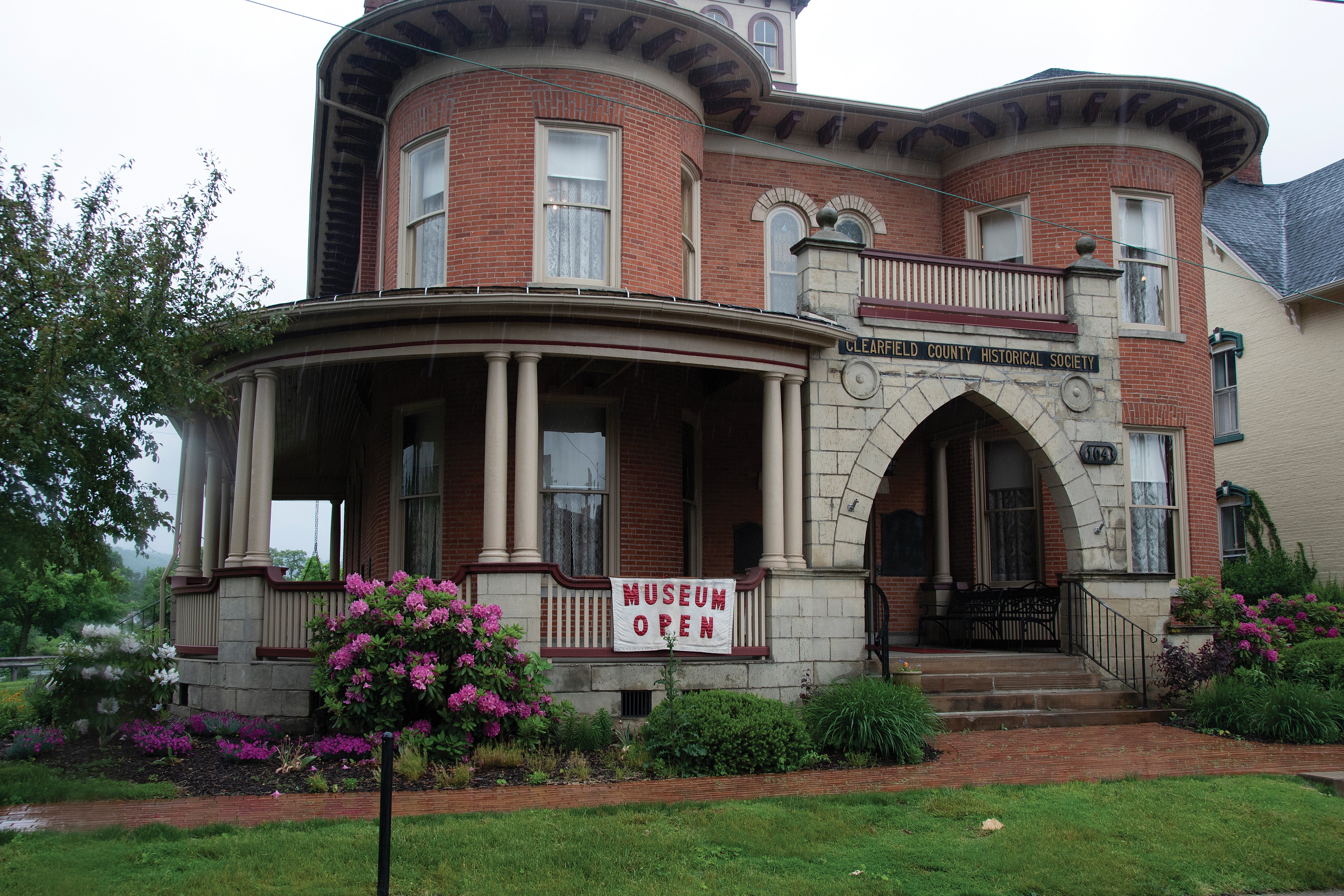 A classic piece of Pennsylvanian lore is that of the sciophobic groundhog in Punxsutawney. While Phil can certainly draw a crowd, he's far from the only story the Jefferson County community has to tell. A mere two blocks away from the Punxsutawney Groundhog Club sits the Punxsutawney Historical & Genealogical Society (PHGS), a font of local lore reaching back over a century.
"I've always been interested in history," says Raymond Hanley, a trustee for the PHGS. "With the internet anymore, it's a lot easier to access old records. It's addictive. Once you find one piece of the puzzle, you're looking for the next one. The big payoff this winter: I got my wife's family traced back to the American Revolution, and we managed to get her into the Daughters of the American Revolution."
Genealogy research is the No. 1 request for many local historical societies, and often the breadwinner for those with enough staff and resources to pull it off.
"In this day and age of Ancestry.com, a lot of people get hooked on finding out who they are," explains Jeanne Curtis, director of the PHGS. "We have all of the obituaries that appeared in the local paper as far back as the 1880s in alphabetical order by your last name, so it's a gold mine if you're doing a family history."
Volunteer effort
Compiling all those records is no small task, and the PHGS leans heavily on volunteers to sift through the decades- or centuries-old newspapers, leaflets, and other documents in order to build the society's archives. While the society doesn't have a dedicated volunteer recruitment process, workshops, presentations and other events hosted throughout the year continue to draw in a steady stream of locals eager to help.
"It just keeps snowballing every year when people see what we have there," says Hanley, a United Electric Cooperative (EC) member since 1974. "When the public comes in and sees what we're doing, they get involved. They're scanning old documents … putting them in the computer. It's so time consuming; we're lucky to have the volunteers doing that."
Scouring those old documents pays off — literally and figuratively — for historical societies. The Clearfield County Historical Society (CCHS) maintains a record system so vast it has opened a separate office just for research.
"In this area, we have stuff you can't even find because none of it was digitized; a lot of it was family history," explains Mary Kay Royer, CCHS board member and secretary. "Today, we just had a couple people bring in more stuff. They were cleaning out mom and dad's home and didn't want it to leave the county, so they're dropping it off here."
But not every story is ancient history. While the CCHS has its own team of genealogical super sleuths keeping track of everything from businesses, graveyards and native artifacts, the society also maintains a growing collection of more recent stories, such as the largest elk ever poached in the Commonwealth from 2014.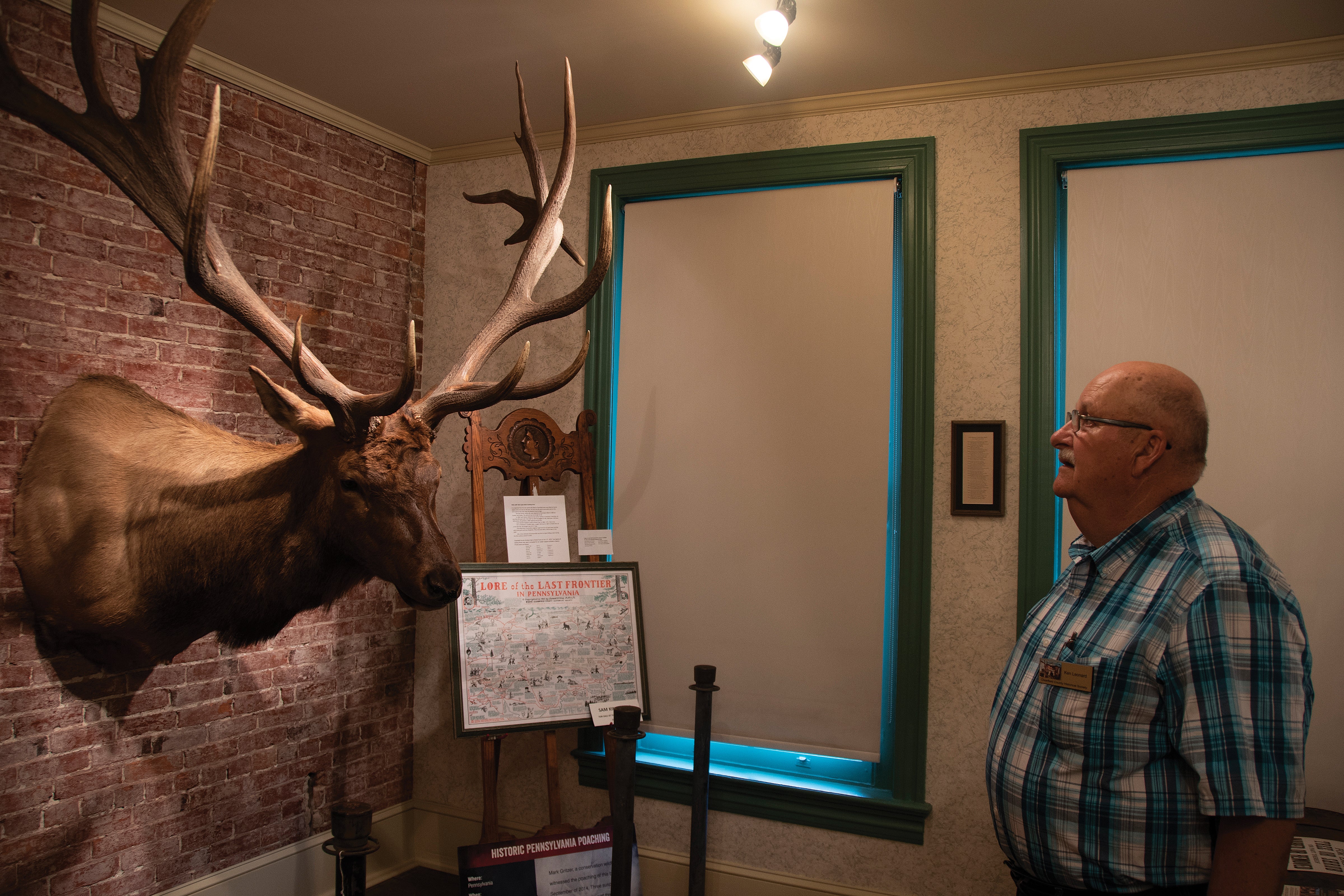 "We have people who drive in from Pittsburgh or take the train in just to look at the elk," says Royer, a United EC member. "That's one of our biggest draws right now. …And a lot of people come back; they want to know more about their family, what they learn about and what they remember. Over in the Kerr House, we have all kinds of displays: voting, baby things, music rooms, the library... we carry all that stuff."
Preserving history
A trophy of a different sort has become the centerpiece of another historical society. At around the same time as the poached elk was recovered in Clearfield County, a much more ancient piece of history was being reclaimed in Sullivan County. While scuba diving in the Loyalsock Creek in Hillsgrove, Pa., John Smithkors, a member of the Sullivan County Rural Electric Cooperative (REC), discovered a massive smokestack from a train engine that had fallen into the water over a century ago.
"They were tearing down the covered bridge at Hillsgrove, and for some unknown reason, they chose to begin the deconstruction with the engine on the bridge," recalls Melanie Norton, president of the Sullivan County Historical Society (SCHS) and a Sullivan County REC member. "It went nose first down into the creek. This engine was only 2 years old."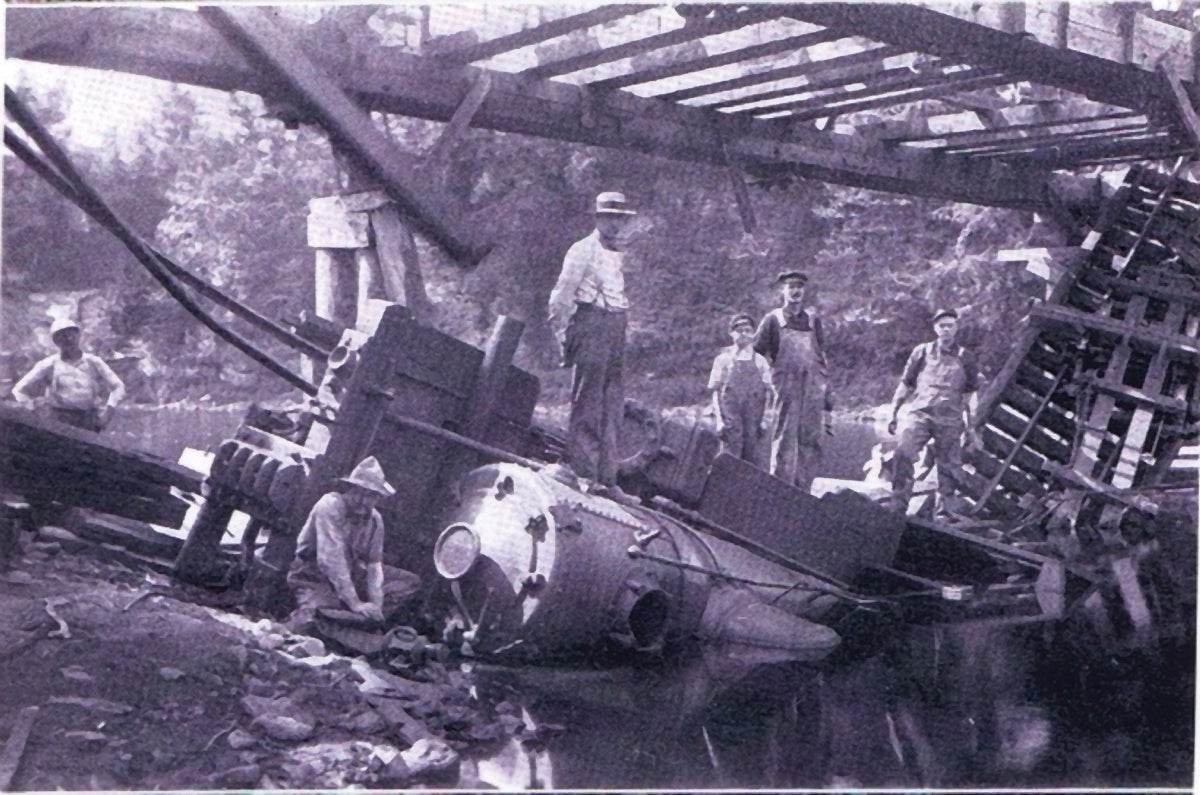 Recent rainstorms had moved the silt away from one end of the smokestack, and Smithkors immediately recognized the namesake of the legend of 'Dinky in the Drink.' Determined to find a way to recover the lost artifact, Smithkors reached out to Sullivan County REC CEO Craig Harting.
"I approached Craig Harting well in advance of the actual recovery date," Smithkors says. "Sullivan County REC has deep, long-standing roots in Sullivan County and is always a supporter of the community. They also had the perfect vehicle to assist in the recovery."
After Smithkors, a former member of the cooperative's board of directors, secured the proper permits, the plan went into action. Harting enlisted the help of Walt Tubach, manager of electric operations at Sullivan County REC and a former lineman, to help Smithkors and some fellow divers extract the smokestack. On the shore, a preservationist from Philadelphia guided the team through the process of safely maneuvering the smokestack to the shore. Once safely on the shore, 20 high school students helped the preservationist with the decontamination process to prevent further decay.
"This artifact had been covered and uncovered by sediment and debris for the past 108 years," Smithkors explains. "My concerns were that the artifact would either be lost again when covered by the unpredictable Loyalsock Creek or even worse, someone would find the artifact, not know the significance and history behind it, recover it, and expose it to the atmosphere, speeding up the degeneration of the cast iron."
The smokestack now sits as a centerpiece in the main building of the SCHS, a reminder of how a community can come together to preserve a piece of history.
"This was a once-in-a-lifetime opportunity to assist in a historical moment," Harting says. "It was a great project to be a part of. We're happy to see it's a real treasure that we can keep in our county forever."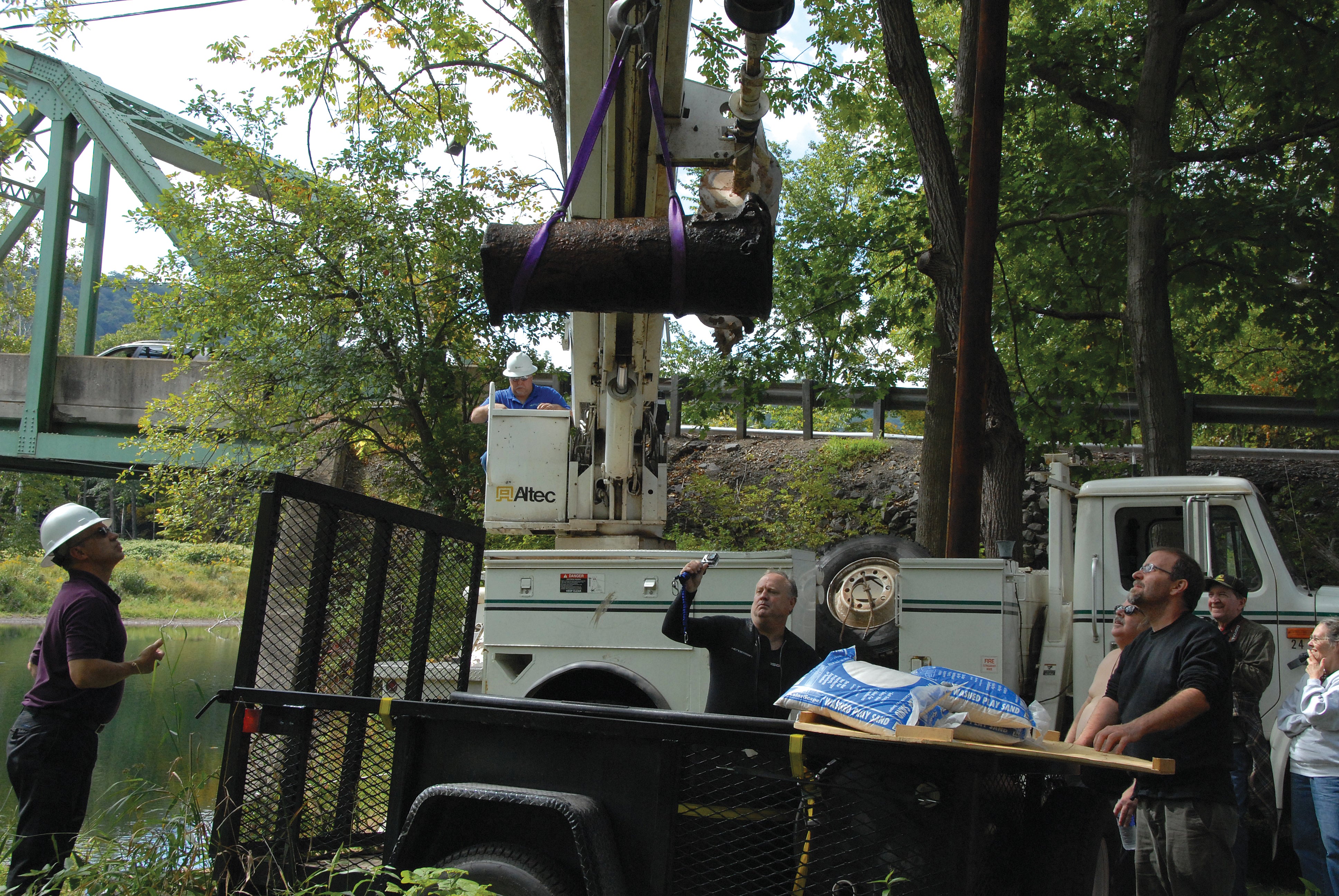 Old ways
Far to the southwest, another historical society hosts a more intact but no less important piece of history. The Bloody Run Historical Society (BRHS) in Everett, Pa., is housed in an old train station removed from service in 1954. The station was part of the Huntingdon and Broad Top Mountain Railroad, chartered in 1852 to bring coal, timber, and other commodities, as well as passengers, to the industrial town then known as Bloody Run. The BRHS keeps the history of the railroad — and the people who frequented it — alive.
"It ran right behind this building, right along the mountain and down to Huntingdon," explains Barbara Hummel, acting president of the BRHS and Bedford REC member. "People would go to Altoona to do their shopping, they'd go to Bedford to do some shopping, and they'd come to Everett and visit everybody, and then go home all in one day."
Not surprisingly, the site is overrun with all things train. An old engine and a refurbished caboose sit on one remaining stretch of rail behind the station, while the interior houses outfits, ticket stubs and even a miniature train layout.
All donated, of course. Like other historical societies, BRHS often finds itself strapped for cash.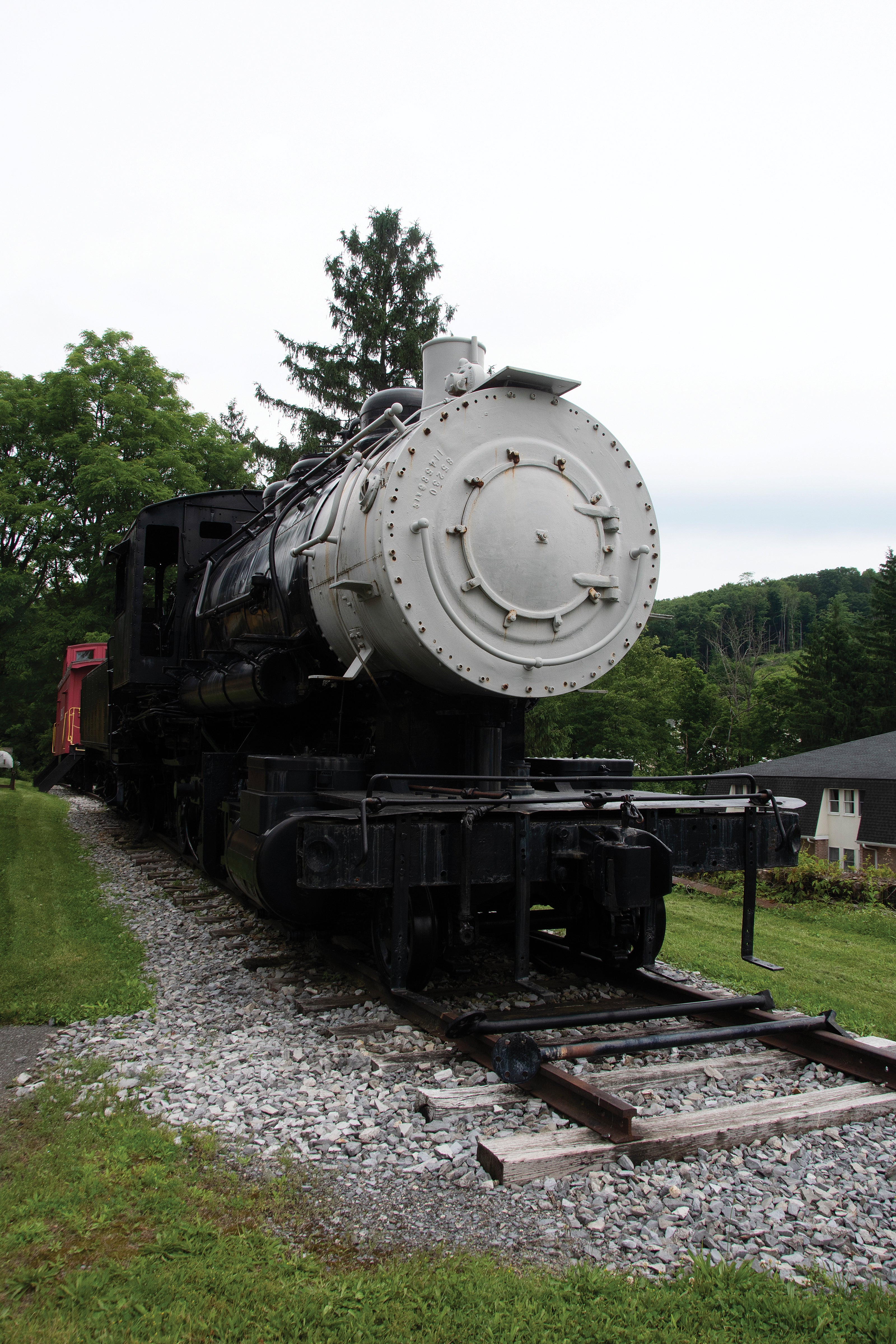 "The only funding we have are the donations that people make when they come," explains Patricia Morgart, publicist and curator at the BRHS. "Money is very tight, and we have to be very careful. We're only open for one Saturday afternoon each week April through October and any special programs that we have."
Part of the lack of funding stems from a hesitance among historical societies to put a paywall between interested community members and local history.
"We don't charge admission for anything," explains Nancy Pifer, United EC member and regular volunteer at the PHGS. "We'll take as much money as people want to give us, but rather than charge — most places charge $5 or something to go in — we figure if you have two or three kids, you don't have that money to spare, so we're trying to keep it free."
Not only free, but accommodating. While the standard operating hours of historical societies may appear as a narrow window of opportunity — PHGS, for example is only open Thursday through Sunday, sometimes for as little as three hours — a simple phone call can enable hours on demand.
"If you call ahead of time, we'll open up," notes Curtis. "There are usually four or five of us who are knowledgeable enough to come in and open up if your schedule doesn't work on the open days. We try to be flexible and open up whenever you're ready to come. Just give us a call… we'll open for you!"
Regardless of which particular historical society you decide to visit, it's a safe bet the staff and volunteers will be overflowing with knowledge and eagerness to share it.
"I love teaching about the old days — the pioneer days, back in the 1700s when this country was first founded — and the various hardships they had and the kind of people that they had to be in order to survive," Myers says. "I could get into a lot of specifics of the old days, like how much work it took to make a shirt or something of that nature — it took a quarter of an acre of flax to make a single shirt ... and it took upwards of nine months. And you only got one pair a year. Little things like that; there's just so many things people don't realize how easy we have it today."
For group tour information at BRHS or to schedule a tour, contact John Nebel, secretary of the BRHS and Bedford REC member, at 814-623-8850. Courtesy guided group tours of the CCHS Kerr House Museum can be arranged year round by calling 814-378-5748. For more information about PHGS or to schedule a visit, contact Curtis at 814-938-2555. To arrange a visit at the SCHS, call 570-946-5020.