Electric avenue
EVs make charge for mainstream motorways
By Kristen Hall-Geisler
Penn Lines Contributor
Electric vehicles, or EVs, are slowly gaining ground in the American marketplace. The all-electric Tesla Model S was the first vehicle of any kind to earn a perfect score from Consumer Reports, and nearly every major manufacturer has added (or will soon add) an electric vehicle to its lineup.
People often assume the drivers of these vehicles are early adopters who aren't afraid of new, unproven technologies. But it might be that they're history buffs — or maybe futurists. Let's take a look at the history of the electric vehicle, the current state of the technology and what's headed our way in the near future.
Dawn of the 'automotive age'
In the late 1800s, everybody was building an automobile in his garage. Karl Benz is credited with the first mass-produced, gasoline-powered vehicle in 1897, while the first successful electric vehicle in the United States was built by William Morrison in 1890. There were also steam-powered vehicles, though they ran out of steam as practical cars pretty quickly.
In these early years, electric cars were among the quickest and quietest vehicles on the road. They won races and were the least likely to spook the horses. In 1899, Camille Jenatzy was the first man to reach 100 km/h (62 miles per hour), and he was driving a bullet-shaped, purpose-built electric car when he did it.
In the early 20th century, automotive companies grew like seedlings in the spring. Some would become mighty oaks of the industry, like Ford and Cadillac. Others would bloom for a time before folding, like Auburn and Duesenburg. Electric car companies fell into this second group. Riker Electric, Detroit Automobile, and others sprang up and flourished in the early decades of the century. They were quiet, clean and easy to drive. Advertisements of the day suggested they were best for women and doctors, neither of whom wanted to smell of gasoline and engine oil when they arrived at their destinations. But their appeal wouldn't last long.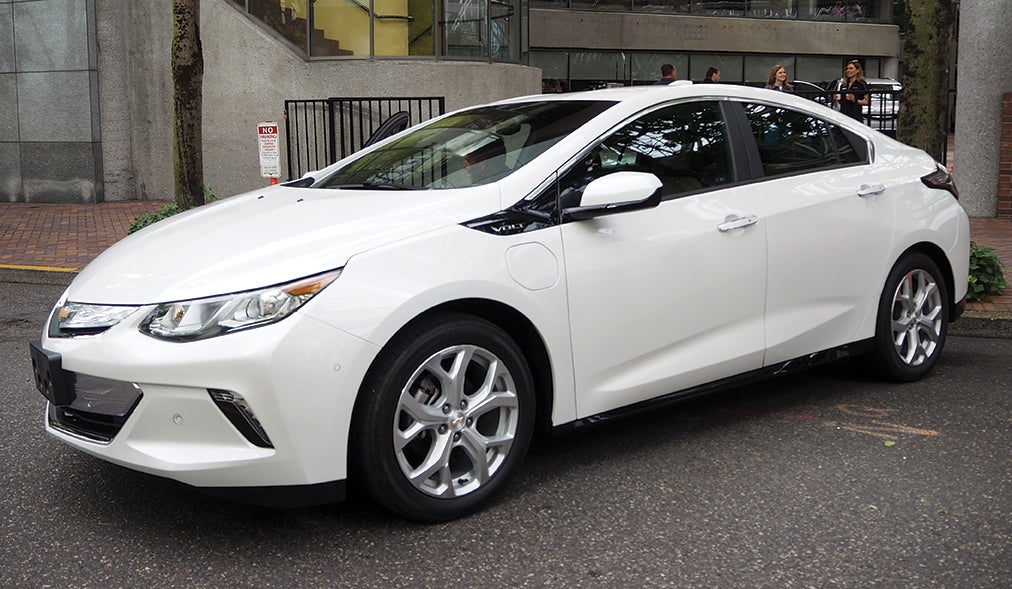 'Dark ages' of electric vehicles
By the end of World War I, most electric car companies had folded. Internal combustion engines, both diesel- and gasoline-powered, had won this round. The vast expanses of the American countryside were too much for the battery technology of the time, and the infrastructure was not in place in rural areas to support roadside charging. It was just easier to fuel up at a gas station.
This era without electric cars lasted decades, with only a few attempts to prove their worth in the middle of the 20th century. In 1968, MIT (Massachusetts Institute of Technology) and Caltech (California Institute of Technology) held a cross-country race using electric vehicles retrofitted by their engineering departments. Even auto shows didn't feature very many concepts as chromed cars of the 1950s and 1960s reigned.
In the 1970s, a gasoline shortage in the United States revived interest in cars that could run without it. But manufacturers were committed to internal combustion, so few if any electric cars were developed at this time. Instead, smaller, more-efficient, gas-powered models with few creature comforts could be found at dealerships.
For the home-EV enthusiast, however, a bustling business in conversion kits existed. Small, lightweight vehicles, like the Porsche 914, were excellent candidates for a swap. Those with the know-how and a decently equipped home garage could remove the engine and gas tank from an inexpensive car and replace it with a DC motor and the means to plug in and recharge the lead-acid batteries. But the pool of people with that kind of know-how and garage space was small.
EVs back in the spotlight
In the late 1990s, there was one electric car from a major manufacturer: the GM EV1. Hardly anyone heard of it while it was available, let alone had one. It was only leased to owners in California as a kind of experiment. The manufacturer wanted to test its technology in the real world, and it wanted to gauge the public's interest in an electric car. This is not uncommon; Honda has tested fuel cell vehicles in California using this same model.
The reason many people have a passing knowledge of the EV1 is due to the film Who Killed the Electric Car? It's a question with an easy answer: GM (General Motors Co.) ended the EV1 program and crushed all of the experimental vehicles.
Just at this moment, the Toyota Prius hybrid was making inroads in the early 2000s, so people were getting used to the idea of a car running at least partly on electricity. A few small, low-powered, and frankly weird-looking electric vehicles, like the Zap and Sparrow, were available. The technology was improving, but the best technologies — like lithium-ion batteries — were prohibitively expensive.
But they weren't too expensive for an entrepreneur named Elon Musk, who had cofounded PayPal Holdings, Inc. He used his wealth to next found Tesla and create its first electric car, the Roadster. This was a convertible two-seater powered by lithium-ion batteries with a range of more than 100 miles. Most EVs had a third to half that range, and they were basically glorified golf carts. A fast, sexy electric car was unheard of.
It was also very expensive, topping $100,000. Despite that price tag and the low volume of Tesla Roadsters rolling off the California assembly line, it grabbed the public's imagination in 2008. If you recall, things weren't going so great for the automotive industry in 2008, and gasoline was very expensive, with no price drop in sight. An electric car, especially one that was fun, was very appealing.
Two seats and a tiny trunk, though, weren't very practical. Major manufacturers stepped up their plans to build electric vehicles, with the family-friendly Nissan Leaf EV and Chevy Volt plug-in hybrid arriving around the same time as the Tesla Model S Sedan in 2011.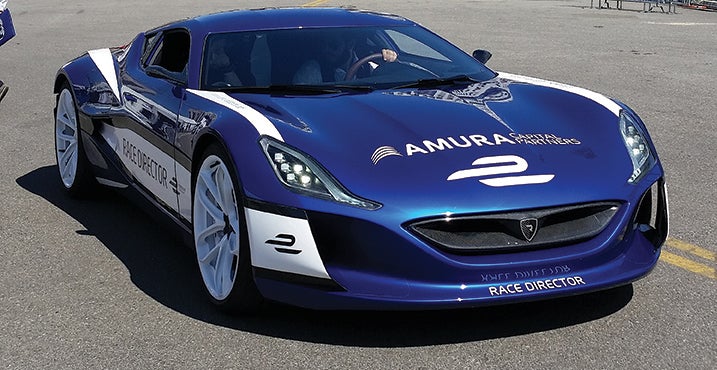 Electric cars for modern mobility
In 2018, there are more than 30 electrified models available nationwide. That includes everything from purely electric vehicles, like the Chevy Bolt and Nissan Leaf, to plug-in hybrids like the Toyota Prius Prime and Chevy Volt, to hybrids like the Kia Niro. And there are more on the way. Lots more.
Every major manufacturer has announced electrification plans for its fleet by 2030, if not sooner. Volvo will have electrified versions of all of its vehicles by 2020, and it created a new brand — Polestar — to build purely electric performance vehicles. In the wake of its diesel scandal, Volkswagen has promised to have an electrified fleet by 2025. Even old-school luxury stalwarts like Land Rover Range Rover and Bentley are available as plug-in hybrid electric vehicles (PHEVs) now.
Costs of electric vehicles are dropping, technology is improving, and ranges are getting longer and longer. Only 10 years ago, if your electric car wasn't a Tesla Roadster, you could expect to see about 45 miles on a charge. That doubled in the early 2010s, when ranges expanded to 80 to 100 miles. Now, manufacturers are pushing that envelope to 200 or 300 miles on a charge, with a possible charge time of less than an hour. Plug-in hybrids that use a small gasoline engine as a generator for the batteries can rival conventional cars for range.
Look into my crystal ball
It's not hard to see that, for urban areas at the very least, electric cars are going to be a major presence on the roads. Just as they were 100 years ago, EVs are clean, quiet, and easy to drive. There's only three moving parts that make the car go, so maintenance is minimal. And they have immense amounts of torque as soon as you step on the accelerator, which makes the morning commute more fun.
Besides these feel-good factors, a couple of hard truths will bring EVs to more roadways. First, several cities and even entire countries have banned internal combustion engines — gasoline and especially diesel — from sale beginning in 2040. Many industry experts suspect that China, a country with massive pollution problems in its cities, will follow suit.
The automobile industry is global. Vehicles are expensive to produce, and creating a variant of a vehicle to sell in one state or country but not another is challenging. It's far easier for a manufacturer to create one basic version of a vehicle to be sold pretty much anywhere that can be customized for each buyer in each location, whether that's a speedometer in kilometers or miles, or something as personal as leather seats or cloth.
But the basic underpinnings of the car, like the engine and transmission, will probably be the same for most of the world. If enough markets ban internal combustion engines, then car companies will build more electric cars to sell everywhere.
There are a lot of variables that are up in the air. Will these EVs of the future be fully autonomous? Connected to the internet? Shared, or privately owned? These factors will be decided by the speed of technological developments and consumer demand — or disgust. But EVs, and the infrastructure to support their everyday use, will be coming to a town near you in the coming years.
(Kristen Hall-Geisler, a freelance automotive journalist and book editor from Portland, Ore., has had articles published in the New York Times, TechCrunch, How Stuff Works, Popular Science, US News & World Report, and more. She is the author of the recently published monograph Lightning in a Throttle: Three Early Electric Vehicle Victories.)