Curbside appeal
Delivering freshness at roadside stands, farmers markets
By Kathy Hackleman
Senior Editor/Writer
"Sustainable living" means different things to different people. To Rusty and Claire Orner, owners of Quiet Creek Herb Farm & School of Country Living, it's the food you grow and eat. It's medicinal herbs, herbal salves and hand-made soap. Even the energy you use to power your life.
Sustainable living is their passion.
The couple, members of DuBois-based United Electric Cooperative (EC), share their philosophy and sell their products at a small market at their farm at 93 Quiet Creek Lane, Brookville. Products sold at the gift shop are overflow items from their main commodity: education.
The non-profit educational farm — a 501(c)(3) organization — features classes on the sustainable lifestyle, including medicinal herbs, growing and foraging for mushrooms, making soap, and energy (they have a wind turbine and a photovoltaic system interconnected with United EC).
"We started the business as a for-profit herb farm," Rusty Orner explains. "We soon learned people needed to be educated about herbs, so that's how we got into education."
The couple lived for a number of years in Seattle before choosing to move back to their roots 22 years ago, bringing with them about 100 varieties of herbs.
"About half survived our climate and the others decided they didn't like the Arctic Circle of Northwestern Pennsylvania," Orner explains with a smile.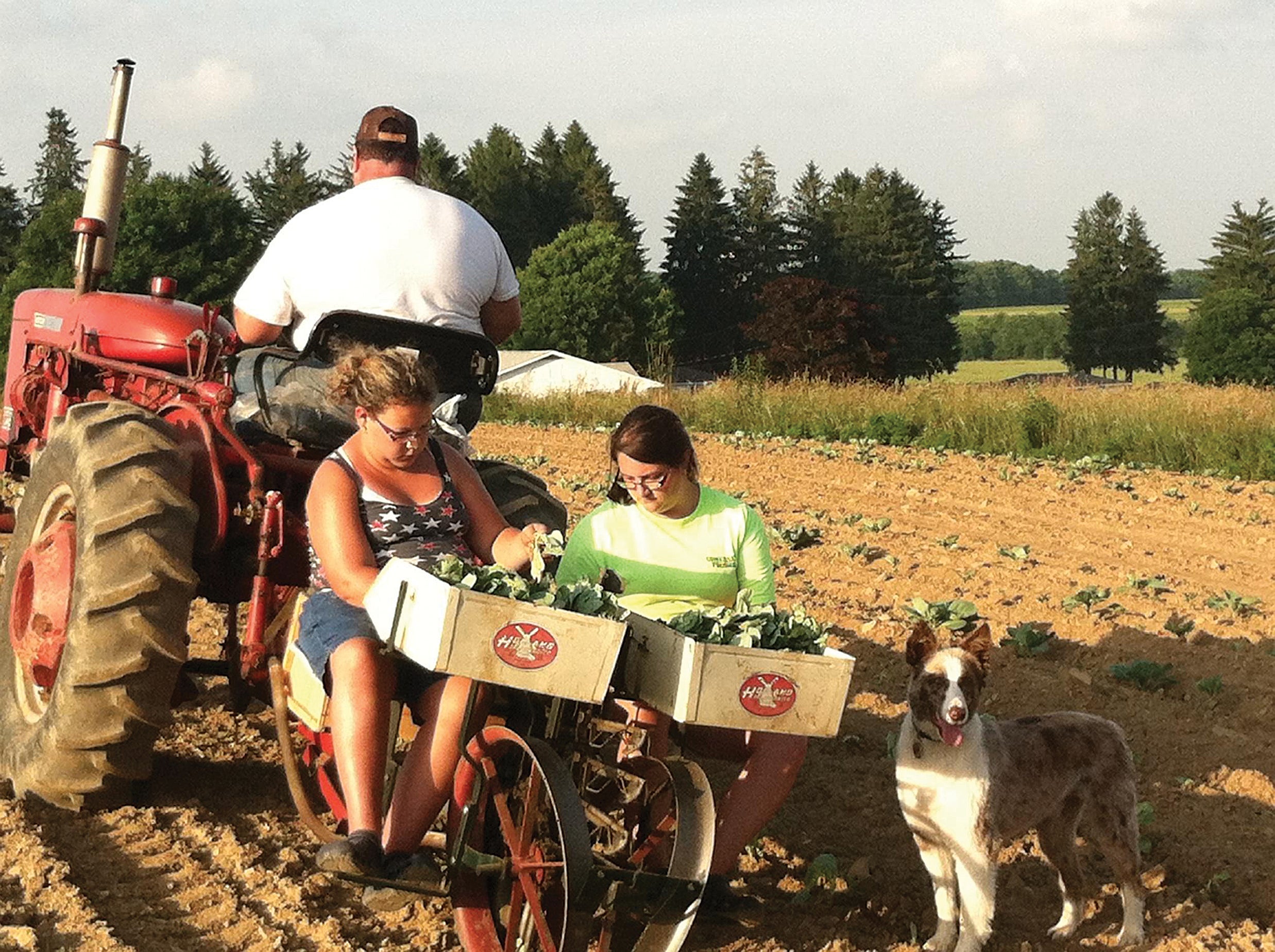 Learning process
They have learned a lot, including what herbs will grow in Pennsylvania (some in a 30-foot by 50-foot, solar-heated, high tunnel greenhouse). Today on their farm, they sell herb mixes, herbal teas, fresh herbs, and dried herbs, along with maple syrup from local resident Eric Rensel, also a member of United EC, and bulk grain items from Frankferd Farms in Saxtonburg, Pa.
The Orners also sell local honey from hives maintained by neighbor Matt Keys, a member of United EC. The Orners benefit from the pollination provided by Keys' bees. In turn, the Orners sell Keys' honey and have an observation hive where visitors can watch the bees at work. It's a win-win situation for everyone.
Fresh mushrooms, dried mushrooms and mushroom products, including "mushroom logs" (where mushrooms are grown), are popular items sold in the gift shop, which is located in the first floor of the Orners' barn.
"In order for the mushrooms to grow, the trees have to be 'freshly dead,'" Orner explains. "Sometimes we cut down a damaged tree and then inoculate the mushrooms in them. We probably have 500 logs growing, stacked up under pine trees, at any one time."
Orner says the gift shop gets a nice mix of customers due to its location.
"We are just off of Route 36," he says. "People get off of I-80 at Brookville to go to Cook Forest State Park or Clear Creek State Park. Half of our traffic is people from Pittsburgh and Ohio going to camp. We see them once a year, like clockwork. Then we have some very loyal local folks, and some of the things we sell online if they are not perishable or too heavy."
Orner knows he is a blessed man.
"I get to share this beautiful creation that I have been given to steward," he says. "The more people who can share it and enjoy it, the better. I love seeing the smiles on the faces of kids. Many of them are at least one generation removed from a garden or the outdoors."
It's rare these days to find a child who knows where their food comes from, Orner adds.
"Recently, we had a school group here," he says. "We had lettuce growing in the high tunnel, and they were eating the different kinds of lettuce as fast as I could cut it. Then we made pizza in the outdoor earthen oven, using tomatoes we had grown. It's fun to see kids eating good, nutrient-dense food and enjoying it."
All across rural Pennsylvania, there are families growing and selling "good-for-you" food at farm stands and markets.
Somerset REC members Kermit and Greta Stahl operate White Oak Farm, which includes a farmers market, at 550 White Oak Road, Somerset. The market is open 10 a.m. to 4 p.m. seven days a week from Sept. 1 through Thanksgiving annually.
Family affair
Kermit Stahl is a third-generation potato farmer, and daughters Paige and Tessa are the fourth. Each year, they put out about 20 acres of potatoes, 10,000 cabbage plants, and some pumpkins and gourds to sell at their market. They also plant grain and make a lot of hay to sell.
"We have a wonderful customer base through the farmers market and also do a bit of wholesaling and supply a few restaurants," Greta Stahl says. "We grow four varieties of potatoes, all of which are all-purpose table stock. They are good 'keepers' and can be used for baking, frying or mashing."
As for the cabbage, Stahl says it is good fresh, but most of her customers buy the large heads to make sauerkraut. The market also sells apples grown by their cousins, Rick and Jackie Sleek, at Sleek's Orchard, while the Sleeks sell the Stahls' potatoes and cabbages at their farm stand.
If it sounds like a family affair, it really is, even for the customers.
"We have had the same customers for years," Stahl explains. "We enjoy seeing them every year, and watching their families grow. We have customers from Virginia, West Virginia, Ohio and Maryland. This part of Pennsylvania is known for its beautiful foliage, so people take a drive to look at the leaves and stop to get their yearly stock of potatoes, cabbage and apples."
Even though the farmers market is only open a few months each year, the Stahls store and sell potatoes year-round by appointment.
Proper storage is a key ingredient for any successful agriculture operation that relies on keeping produce at its peak taste.
Labor of love
David and Marti Fetters, owners of Clair's Orchard, a large roadside stand at 1452 Holly Pike near Carlisle, are part of the family-owned Fetters Fruit Farm near Gardners, Pa., which prides itself on the taste of its products. David and his brother, Tony, are fourth-generation fruit growers on a farm that has been producing fruit for nearly 100 years. Tony Fetters and uncle Terry Fetters manage the farm end of the business while David and Marti focus on the retail aspect of it.
At any one time, the Fetters family, members of Gettysburg-based Adams EC, has approximately 400 acres of fruit trees, mostly apples, although they also grow peaches, nectarines, cherries, plums, apricots, strawberries, raspberries, blackberries and table grapes. The family has wholesale buyers for many of their peaches and they sell fresh apples to a fruit company and also supply a number of farmers markets in Virginia, Maryland, and Pennsylvania.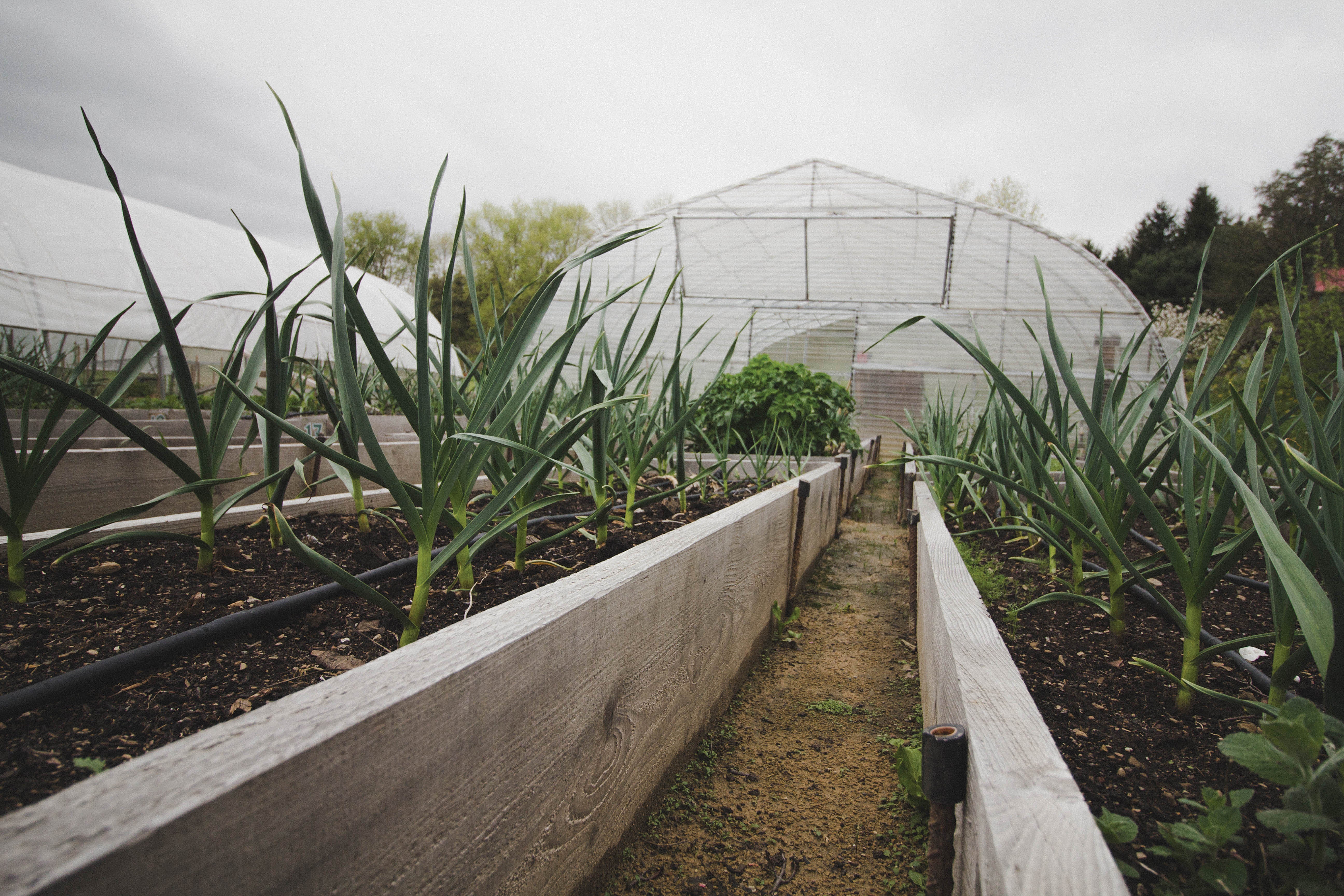 But, lucky for area residents, the family sells much of their fresh produce at the 3,000-square-foot roadside stand named for David's father, the late Clair Fetters. The stand, open seven days a week from May through November, sells locally grown fresh vegetables, an assortment of jams, jellies and preserves, and locally grown beef, pork and chicken. They even serve ice cream made at Misty Meadows Farm Creamery, a Smithsburg, Md., dairy farm. However, the major draw is fresh-from-the-orchard fruit.
"People like fresh fruit," David notes. "They wait all year for local fruit because they know it will have the best flavor. You can definitely taste the difference."
But providing that fresh fruit for customers is hard work.
"It's not as easy as planting a tree, waiting for the fruit to bear and picking it, but the work is definitely worth it when what we produce is appreciated by the public," he says.
While it may seem as if growing fruit is a seasonal occupation, it really isn't. Winter and early spring are devoted to pruning trees to promote healthy growth, removing older trees and prepping the ground for new plantings, followed by spring planting. Soon, the strawberries are ready and from then until late fall, one fruit after another is ready to be picked. The Fetters farm has eight to 10 full-time employees in addition to family members, but they still need about 30 contract farmhands during the busiest time of harvest.
But David is never too busy to enjoy the fruits of his labor, so to speak. His favorite fruit to grow is apples, but he says his hands-down favorite to eat is a ripe, juicy peach. Those peaches are available seasonally at the fruit market, where another four or five people — primarily family members — work.
These three businesses represent only a fraction of Pennsylvania farmers who sell their produce directly to consumers. There are a few regulations they must abide by, according to the state Department of Agriculture. If the stand is selling only raw agricultural products (fruits and vegetables), they do not need a food facility license; however if they are selling eggs, cut produce, or other items, they do need a license. Farmers market vendors — indoor and outdoor — must have a retail food license. There are no state regulations governing facility construction, although most roadside stands and farmers markets fall under the jurisdiction of local townships, boroughs or cities.
Also in this issue
Also in this issue